What Wine Goes With Warming Winter Food? Try Black Tower Fruity White!
---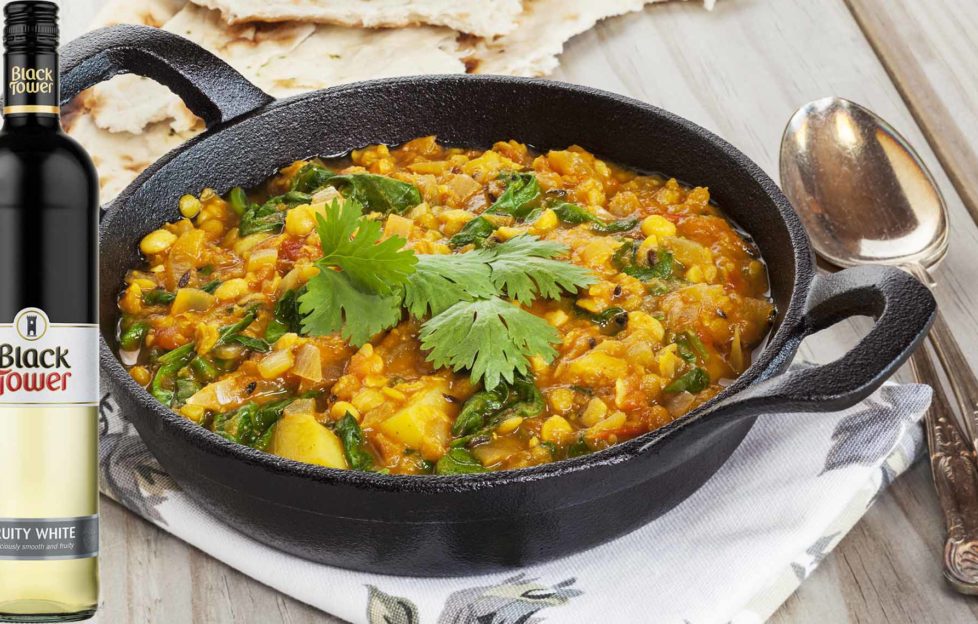 Indian dahl with spinach and potatoes with Fruity White Wine
Time for a  a warming treat, and a delicious curry or casserole is greatly enhanced by a fruity glass of white wine. Fruity White from Black Tower has the delicious taste of pineapple, passion fruit – and a touch of honey!
Find out how to match wine to food