The Christmas Wish List | Heidi Swain
---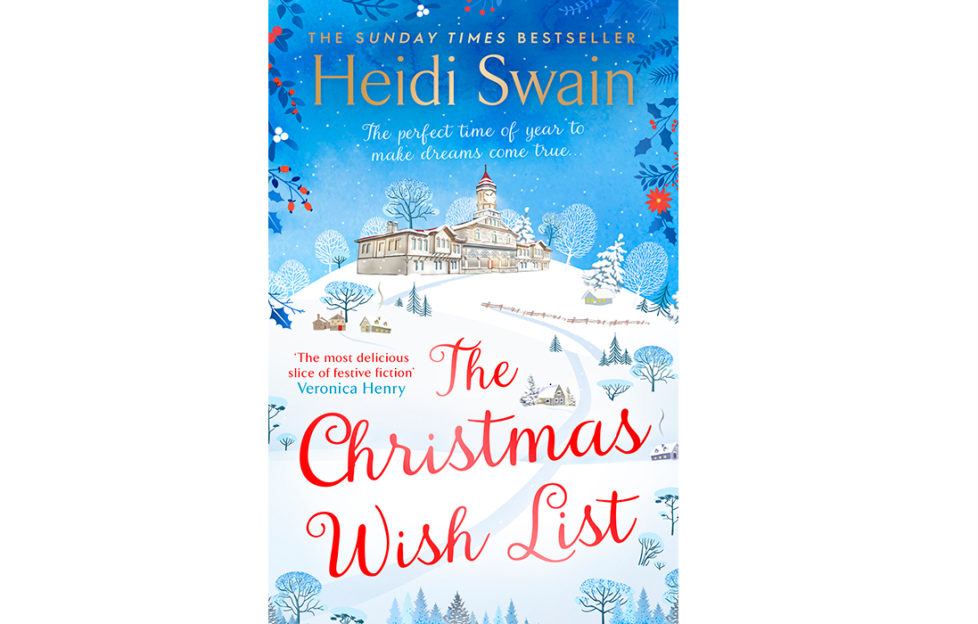 REVIEWED BY KAREN BYROM
Friendship, fun and romance all wrapped up in a sparkling seasonal serving
It's always lovely to return to a favourite festive place at Christmas, so I was delighted to find that Heidi Swain's new seasonal novel, The Christmas Wish List, takes us back to the charming village of Wynbridge.
Here we meet old friends and favourites along with newcomer Hattie.
She is not sure she will be around that long. Upset over losing her high-flying job at a posh hotel just weeks before Christmas, she's planning to join her boyfriend Jonathan abroad in Abu Dhabi, where he has landed his dream job.
But before she goes, she has agreed to spend one last holiday in Wynbridge with her old friend, Dolly.
Hattie arrives at Wynbridge to find holiday preparations are in full swing. It's just a shame she's not in the mood to join in. But Dolly is determined to ignite Hattie's Christmas spirit and persuades her young friend to join with her in creating a wish list of all the things the season can offer.
So it's mince pies and mulled wine, Christmas lights and skating on ice, tree decorating and snowball fights for Hattie – and Dolly – all the way. But will there be kisses under the mistletoe?
Charming, heartfelt and full of romance
As Christmas approaches, and Hattie becomes more involved in village life, it's time for her to decide where her heart truly lies…
This charming Christmas read embraces the themes of romance, friendship and family conflict. On the romance side, Hattie's boyfriend Jonathan seems like the perfect man, but Wynbridge's resident handyman/chauffeur Beamish could give him a run for his money. He's attentive to Dolly and Hattie's needs, funny and so sensitive he cries at Christmas carol services.
He lends his support to Hattie when she's deciding whether or not to get in touch with her estranged parents – something Dolly is actively encouraging her to do.
Because Dolly knows only too well that in this life there should be no regrets.
The friendship between Dolly and Hattie is a highlight of this story. Sharp-as-a-tack Dolly is the ideal foil to the snowy, sentimental side of Wynbridge's cosy Christmas. She is determined that Hattie will enjoy not just Christmas, but the rest of her life, too. And if that means interfering a bit, then so be it!
Great characters, a lively narrative and heartfelt emotional content definitely make The Christmas Wish List a book to put on your Christmas wishlist. Enjoy!
The Christmas Wish List by Heidi Swain is published by Simon & Schuster in paperback, RRP £7.99, and available from Amazon
For the chance to win a free copy, and to read an exclusive short story by Heidi Swain, pick up this week's bumper Festive issue, dated November 16, 2019 (on sale Nov 12-26).
More romantic reading