No Bake Choc Wafer Cheesecake
---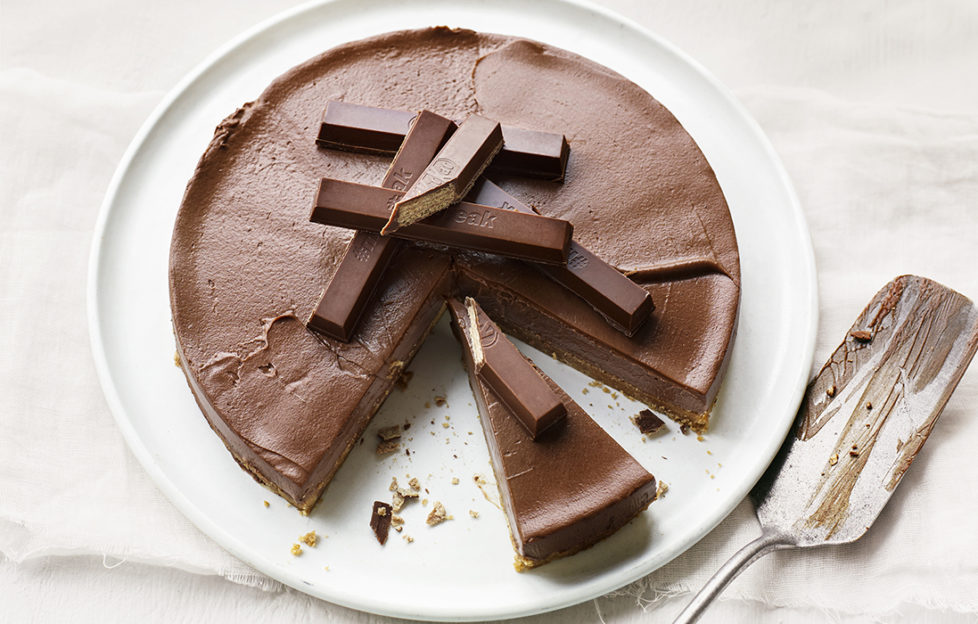 Rich, indulgent and really easy to make – just remember to allow for the lengthy chilling time!
Preparation time: 35min + 6 hours chilling
Serves: 12
Grease the base and sides of a 20cm loose-bottomed cake tin and line with baking parchment. Whizz the digestives and 4 choc wafer fingers to crumbs in a food processor, then mix with the melted butter. Press evenly into the tin, smoothing with the back of a spoon. Chill while you make the filling.
Heat the cream in a pan to just before boiling. Take off the heat, add the chocolate and set aside for 2min, then stir to combine. Meanwhile, with a wooden spoon, beat the soft cheese, icing sugar, yogurt and vanilla together until combined. Mix into the chocolate-cream mixture, a large spoonful at a time, until combined.
Tip the chocolate mixture over the base and smooth the top, then chill for at least 6 hours but ideally overnight.
To serve, lift the cheesecake from the tin and remove the parchment, then place on a serving plate. Decorate with the remaining 6 choc wafer fingers before serving.


Cook's tip: Dip your cake knife into just-boiled water, dry with a tea towel and you'll find it cuts through cleanly.