The 7 Most Beautiful Hot Springs In The World
---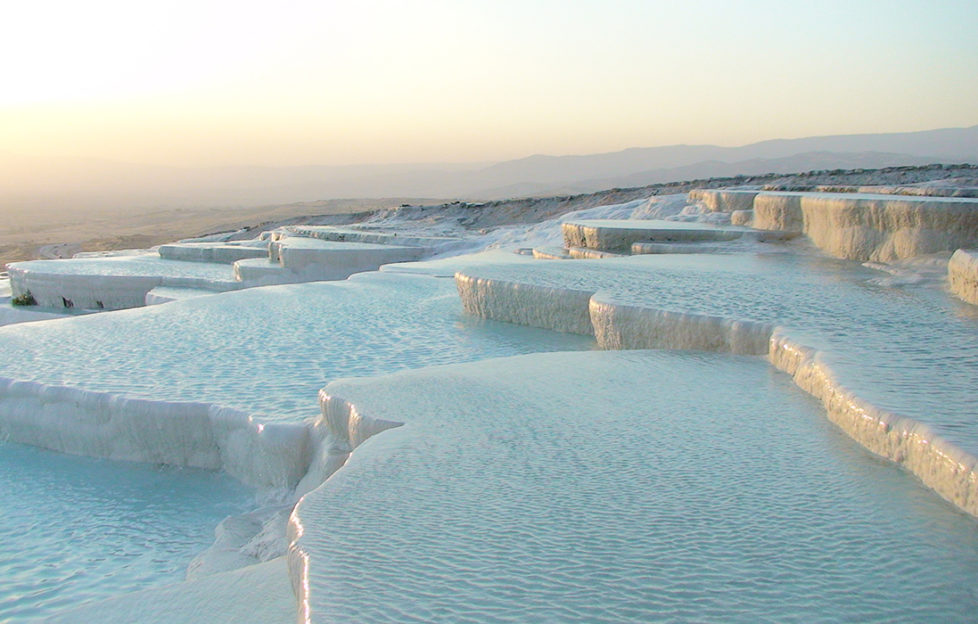 Hot springs are among the world's most amazing natural wonders. They are formed when hot water emerges through cracks in the earth's surface, producing extremely high temperatures at the centre of the spring.
They are often surrounded by stunningly beautiful landscapes. Travellers are encouraged to bathe in the warm, mineral-rich waters believed to have restorative powers.
Other springs are so hot that they create some of the earth's greatest phenomena.
The experts at Property Turkey have picked 7 of the most beautiful to help you plan your next luxury getaway.
The Blue Lagoon, Iceland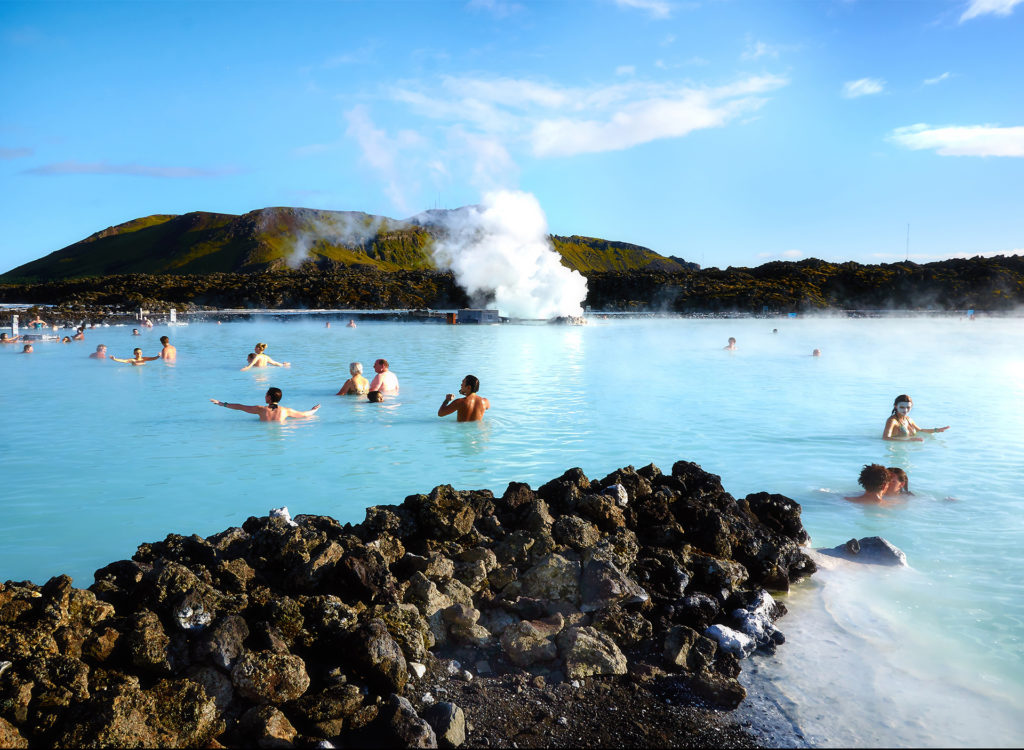 The Blue Lagoon is a geothermal seawater pool complex set amid a striking black volcanic landscape.
This luxury spa is not a natural wonder, as it was originally a run-off pool next to a geothermal power plant. However the mineral content was discovered to have therapeutic properties and now the incredible 40C waters attract travellers from around the world.
Bathe in the same thermal waters as Beyoncé with a drink in hand, a free silica-rich face mask, and beautiful scenery.
Pamukkale, Turkey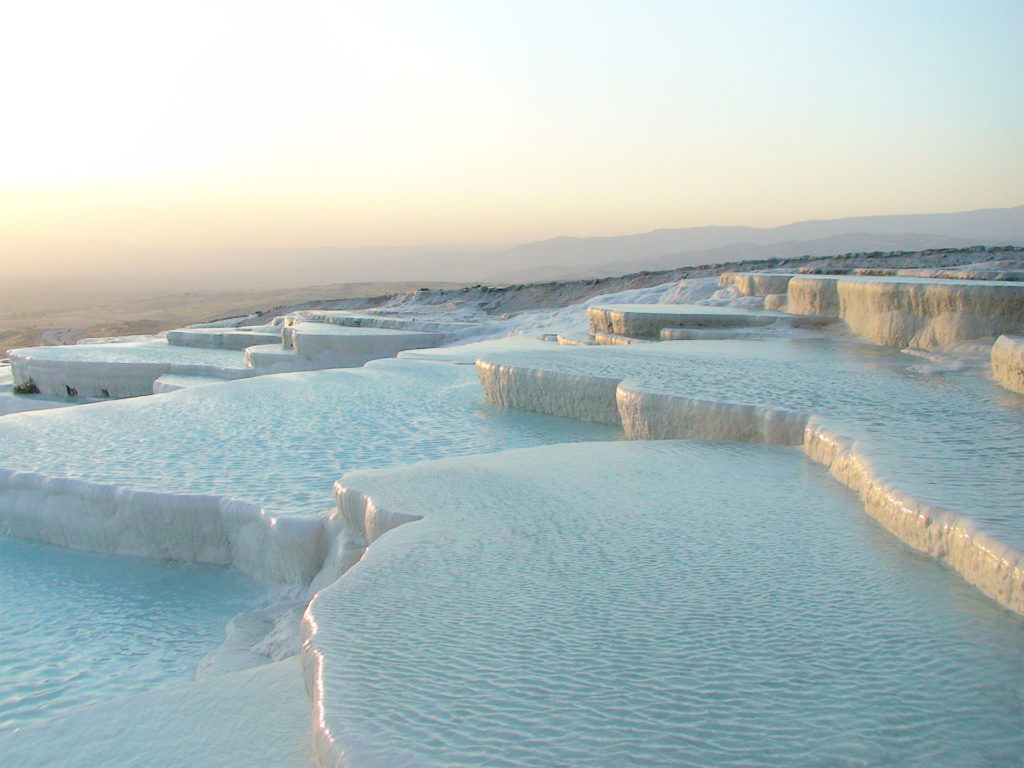 Located in Denizili Province, Pamukkale is one of the most stunning sights in Turkey. This truly magical hot spring is formed of terraced pools created by pure white travertine.
Pamukkale translates as "cotton castle". This refers to the shimmering cotton-like limestone that towers over the hot, calcium-filled mineral pools. The Ancient Greeks and Romans so admired this natural wonder that they constructed the city of Hierapolis at the top of the mountain.
Alongside, allowing tourists to bathe in designated areas, there are plenty of well-preserved Roman ruins.
Chinoike Jigoku, Japan (Bloody Hell Pond)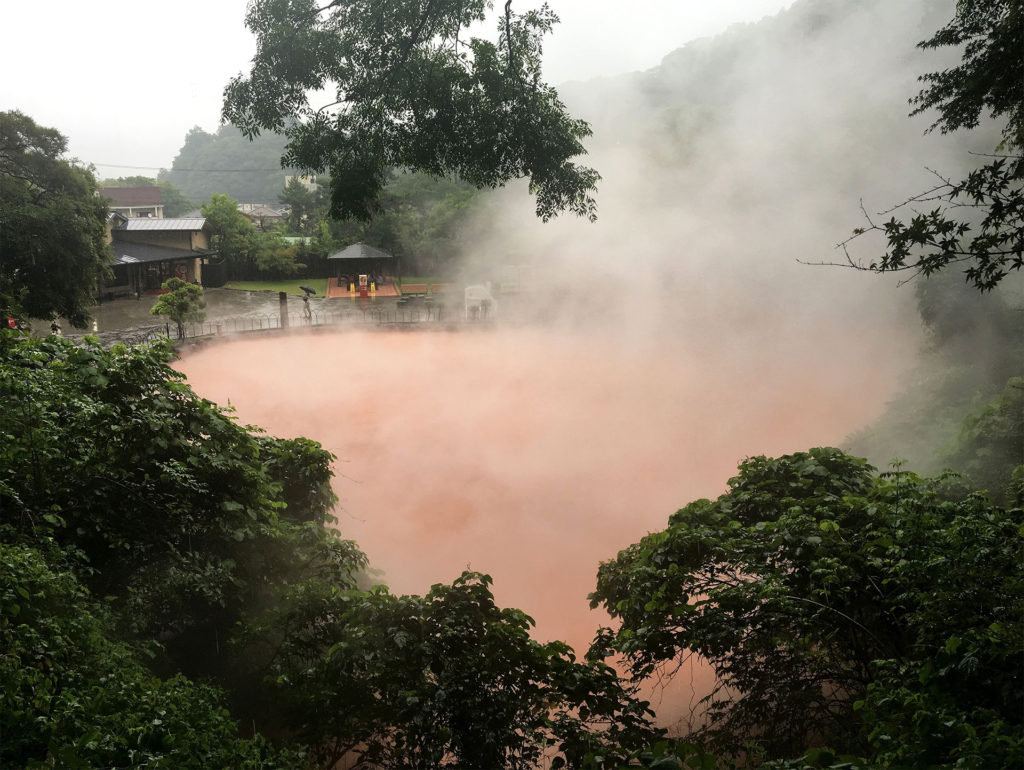 This spectacular hot spring is strikingly different. Its dark orange-red colour has given Chinoike Jigoku its dramatic nickname The Bloody Hell Pond.
Formed of nine steaming springs, each reaching approximately 78C, they are obviously not for swimming in but rather for guests to experience the amazing sight of the bubbling iron oxide-rich red waters.
The Grand Prismatic Spring, USA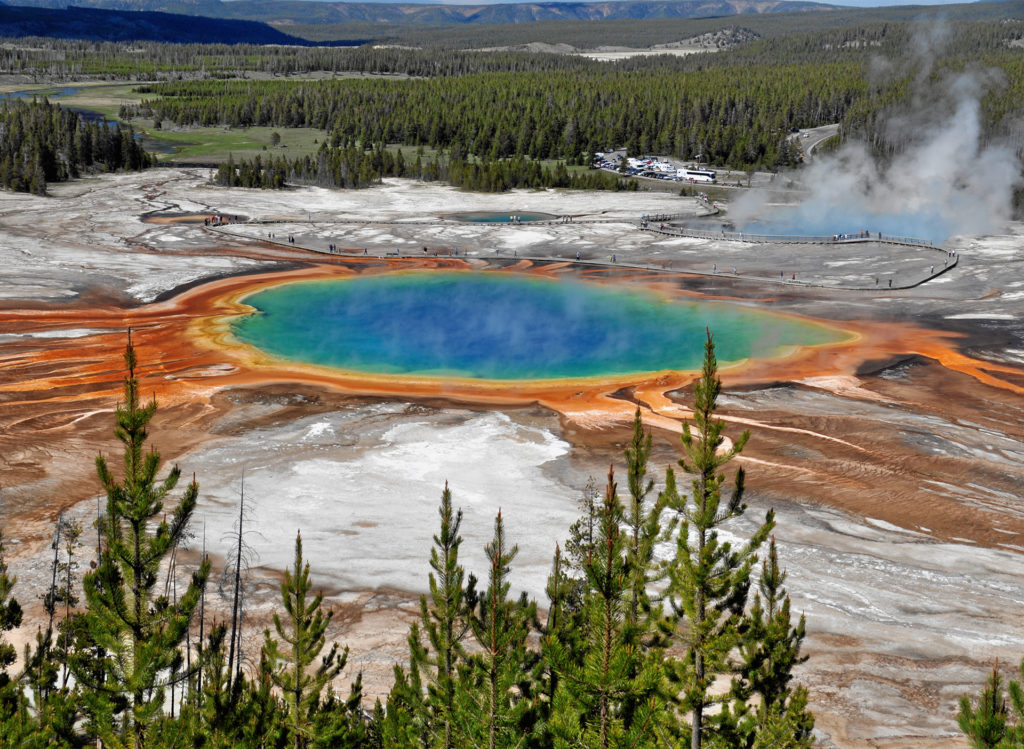 This star of Yellowstone National Park is the third largest hot spring in the world after Frying Pan Lake in New Zealand and Boiling Lake in Dominica. Its kaleidoscope of natural colour makes it unique in the world.
With a diameter of 370ft, the centre of the pool is a boiling 87C. The vivid rings surrounding it are created by microbial mats (multilayered sheets of bacteria and archaea) around the edges of the thermal spring.
Szechenyi, Budapest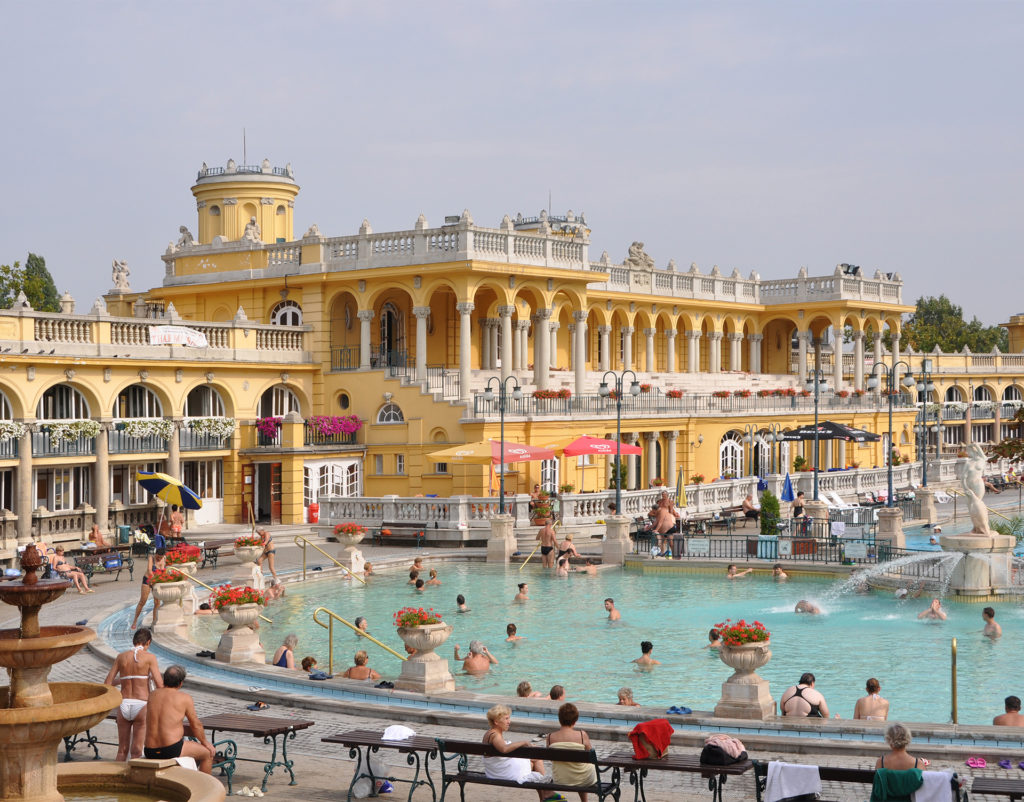 Built in 1913, the Szechenyi Baths are one of the most visited attractions in Budapest. They are known for their relaxing and romantic atmosphere, especially at night.
Use of the geothermal waters dates from the Roman era. Surrounded by gorgeous Neo-baroque architecture, they form part of the biggest green park in Budapest.
While getting to know the friendly Hungarian locals, you can enjoy 18 pools, massages, spa treatments, and more than 10 steam cabins.
Cascate del Mulino, Italy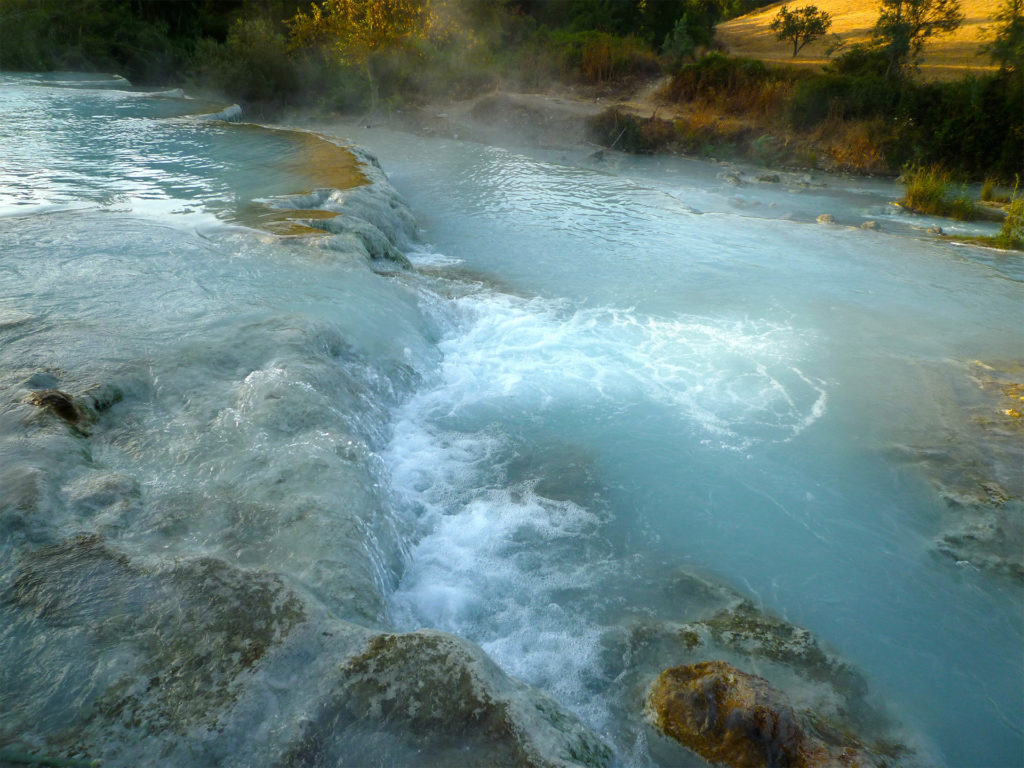 Located in the grounds of an old mill, Cascate del Mulino is a dreamlike Tuscan thermal spring where you can bathe in comfortable warm water with a temperature of 37C.
It is rare for such a gorgeous geological phenomenon to be open throughout the year and absolutely free to enjoy. Luckily, Cascate del Mulino is both – access to the pools is public and doesn't cost a penny.
Also, the waterfall at the top opens up to form natural pools on different levels, making for an unforgettable experience as you bathe in your own space.
Hot Springs Cove, Canada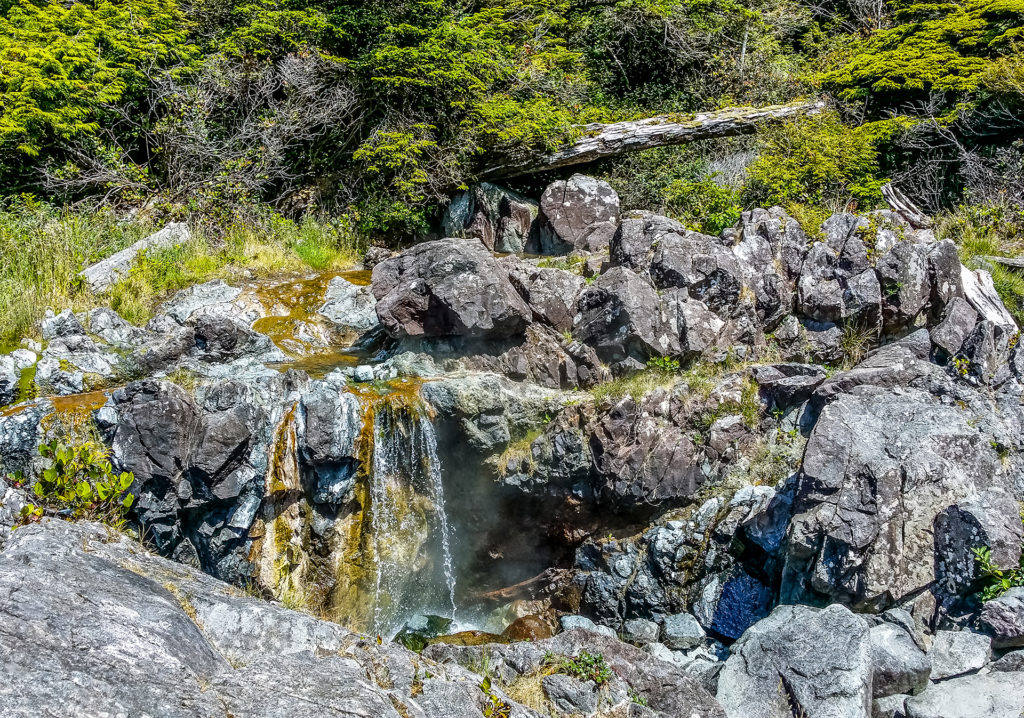 Fancy a secluded adventure as well as a dip in restorative geothermal springs? Then Hot Springs Cove is for you.
Based within Maquinna Marine Provincial Park, this hot spring is only accessible by boat or plane. On your journey, you have chance to spot a whole range of sea life including sea otters, sea lions and even whales.
Relax on the rocks as warm water from the waterfall spills over you. Choose your temperature –  you can bathe in cooler pools closer to the ocean, or warmer pools closer to the waterfall. A truly wonderful experience.