Easy Baked Meatballs
---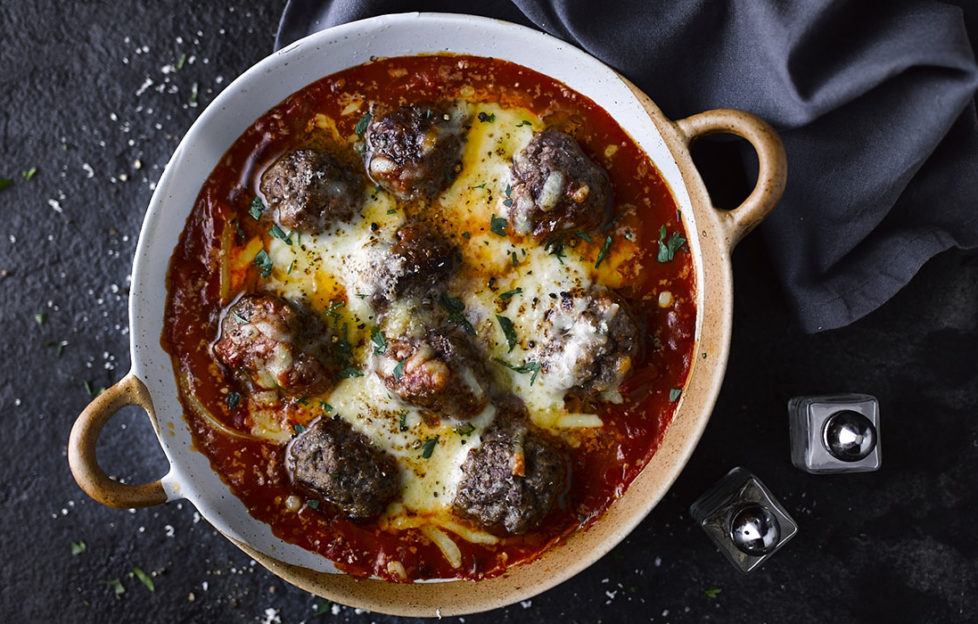 An Italian classic made easy with canned ingredients, these mouthwatering baked meatballs are made with a tasty canned tomato sauce. They're perfect for freezing and saving for a midweek dinner or when you need a hearty lunch in a hurry.
Preparation time: 10min
Cooking time: 40min
Serves 4
 Preheat the oven to 180C. In a large mixing bowl, put in the mince, onion, garlic, salt and pepper. Using your hands, work the ingredients together – the mince should be smooth and the mixture should hold together easily. Roll them into good sized meatballs and put to one side.
 In an ovenproof dish add the stock, soup and chopped tomatoes and mix well with a spoon.
Place your meatballs on top of the sauce so they are just sticking out of the top. Sprinkle with the cheese and lay slices of mozzarella on the top.
Bake in the oven for 40min until golden and bubbling.
 Sprinkle on a handful of parsley and serve.