Let It Snow | Sue Moorcroft
---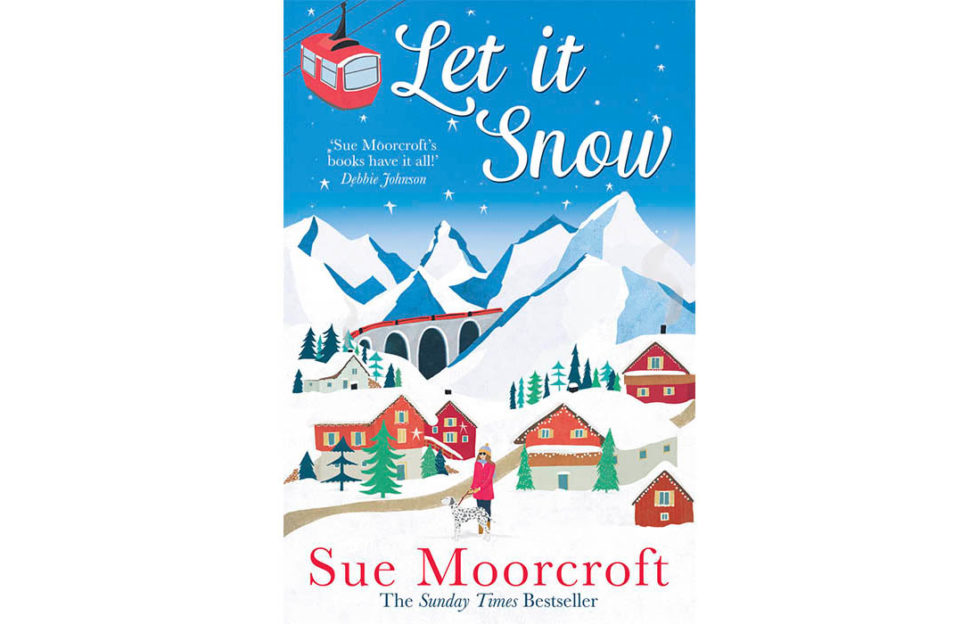 REVIEWED BY KAREN BYROM
Never mind Christmas carols in the shops, trees at windows and that John Lewis ad! Christmas doesn't begin for me until I've had my fix of Sue Moorcroft's Middledip festive stories, both as serials in My Weekly and in the shape of her latest book.
This year, Let It Snow centres around The Three Fishes, Middledip's local over which Tubb and his partner Janice usually preside.
But this year they're off to Switzerland, leaving the pub and its staff to relief manager Isaac.
Through no fault of his own, Isaac's lost his own pub. His high-flying girlfriend has deserted him and he's considering leaving the hospitality industry once his stint in Middledip is over.
Barmaid Lily has her own reasons for staying in Middledip. Unbenown to Tubb, she is his half-sister and is waiting for the right moment to make herself known to him. But in his absence, she finds herself increasingly drawn to Isaac …
Will Lily find the courage?
The action switches to Switzerland when Isaac, Lily and the Middletones choir go off to join Tubb, Janice and their families in promoting British Country Foods at a winter food fayre.
Amid the carols, the skating, the processions and the general festive atmosphere, will Lily find the courage to disclose her true identity to Tubb? And his brother, who is her half-brother, too?
Maybe with Isaac's support … but then he receives a phone call that changes everything. As things start to go wrong for Lily, it seems she'll need a Christmas miracle to put things right.
The ideal cosy comfort read
Happily, this is a Middledip story, and we can hope for a happy ending – even if it may not be the one we expect.
There may be snow outside, but the warmth of the characters who people Middledip and the enthralling narrative of this story make it the ideal cosy comfort read for a winter's night.
Let It Snow by Sue Moorcroft is published by Avon in paperback, RRP £7.99
For the chance to meet Janice and Tubb in a two-part festive Middledip story, click here
Read part 1 of Sue Moorcroft's new serial Under The Middledip Mistletoe in this week's My Weekly. On sale November 26, 2019
More Christmas Reading: