Lemon Tart with Blackcurrant Compote
---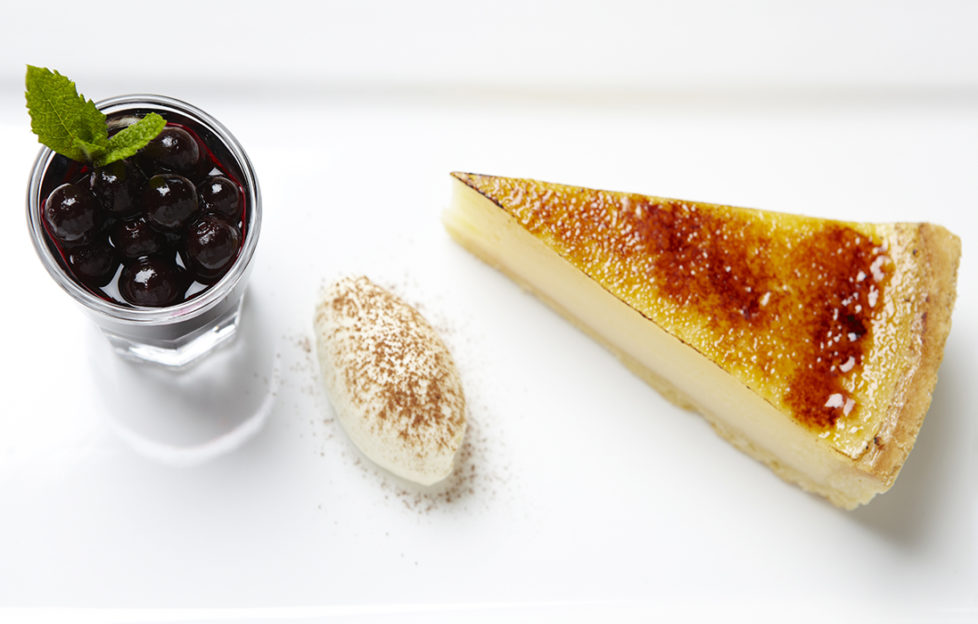 Whip up this really simple recipe and impress your Christmas guests!
Serves: 8
Cooking time: 45min, plus 2-3hr cooling time
Line a 9 inch, 22cm, pastry ring and blind bake the pastry.
Mix the lemon juice and sugar whisk until the sugar has dissolved. Add the eggs and whisk, stir in the cream then pour into the pastry case and cook for 45min at Gas Mark 2, 150°C.
Cool for 2-3hr. Cut with a warm knife and serve with a spoonful of blackcurrants soaked in White Heron British Cassis and whipped cream.