Silver Is The New Grey
---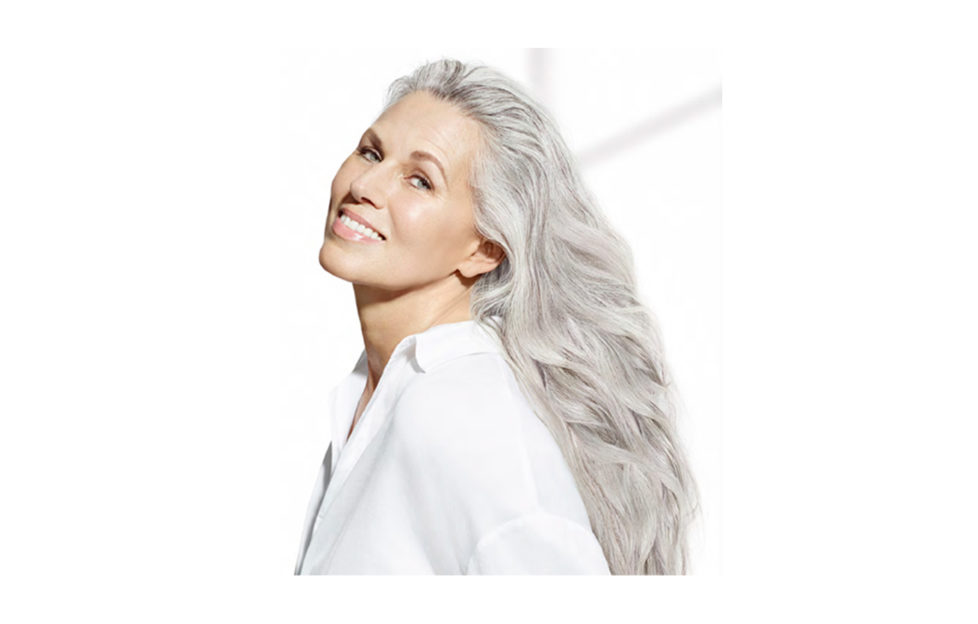 With women going grey as early as their 30s, Dove is encouraging everyone to embrace their greys and love their own silver shade.
The beauty brand has even joined up with the Pantone Colour Institute to identify 10 shades of grey: Chrome Your Own Way, Positive Slate of Mind, Silver is the New Grey, Shooting for the Stars, You Are a Silver Siren, Storming Ahead, Steel My Heart, Silver Lining, Mother of Pearl and I am Titanium.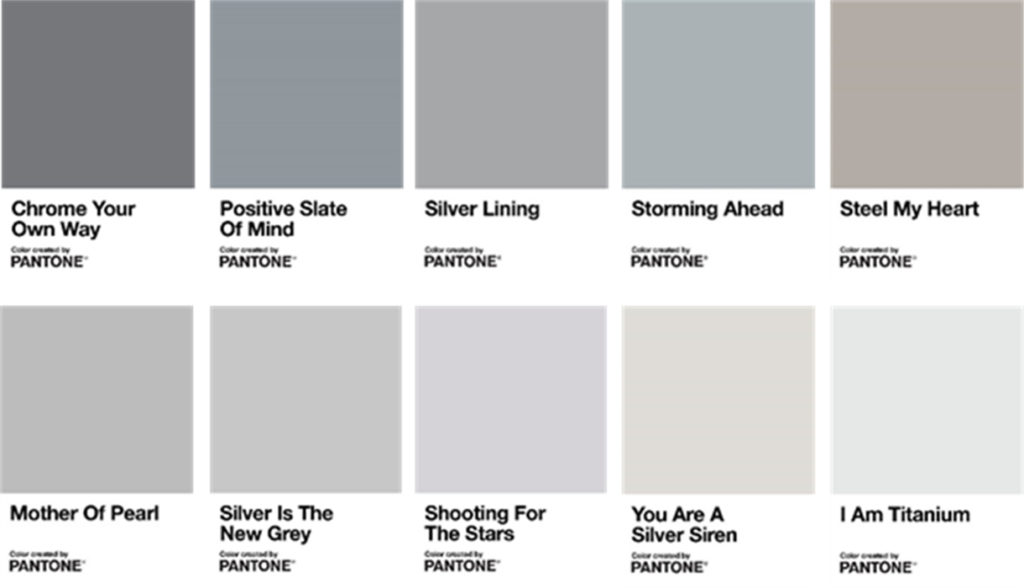 Daniel Lynes, Lead Stylist, Dove UK said:
"I'm always excited when a silver siren walks into my salon but, speaking with women throughout my career, I understand that the decision to go natural is never taken lightly. The laborious upkeep of dying over natural hair is often what sparks women to go natural, which can, but doesn't have to, be a tortuous time. Using Dove Silver Care products with pearl extract and violet toning pigments helps to keep your silver hair vibrant and bright by neutralising brassy tones. I'm hoping that by showcasing the spectrum of silver hair colours, women can look forward to, rather than dread, going grey and have the confidence to show off their shade of silver."
Laurie Pressman, Vice President of the Pantone Colour Institute, said:
"We embarked on an exciting and creative collaboration with Dove Hair Care experts to narrow down more than 100 shades of silver to 10 brilliant sleek and chic contemporary silver shades. We were thrilled to partner with Dove – a brand committed to boosting the self-esteem of women – because we know well the power of colour. Silver is sophisticated, elegant and modern, a shade range that is eternally cool. The 10 unique silver shades selected collectively convey these associations and communicate the message of empowerment and identity. We hope that by celebrating the unique spectrum of silver, women will be proud to embrace their natural shade."
Dan Lynes' top tips for caring for silver hair
Moisture-must
Silver hair can become quite dry and wiry, because it doesn't hold moisture. Always use moisturising hair products to keep silver hair soft and healthy
Looking Fine!
If you have fine hair, use light products that won't weigh your hair down, making it look dull and flat – something that fine silver hair can at risk of. Go for light, volumising products to give your hair extra life and bounce
Staying On Coarse
If you have medium to coarse hair, choose an oil-based conditioning system. Many people are off-put by oil, thinking it means greasy, but oil gives your hair a natural softness when your hair is more coarse – helping to keep your hair smooth and sleek
Brass-be-gone
To keep silver hair vibrant, use violet toning products, such as Dove Silver Care, to neutralise brassy tones, while also keeping your hair moisturised.
Transitioning Silver Sirens
For those wanting to go natural, speak with your stylist about what works best for your hair. It may be adding highlights to break up the darker tones or you could go bold and cut it all off!
Dove Silver care shampoo and conditioner is enriched with blue purple dye that reduce the yellow glow in your hair. The special formula enriched with pearl extract, violet toning pigments instantly neutralises brassy yellow tones and prevents hair damage from colour treatment while enhancing the shine for healthy, brighter hair. The formulation also contains Keratin Repair Actives that nourishes hair for a deep fibre recovery and fortifies the protein inside the hair, making it more resilient to damage. Available at Tesco, Morrisons and Asda RRP: £4.09 each