A Dementia-friendly Christmas
---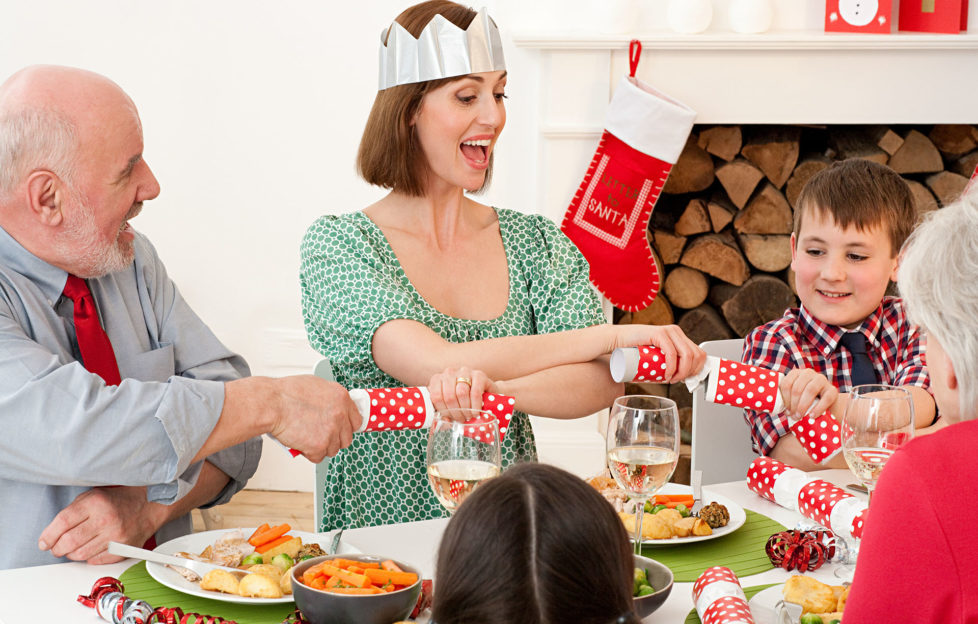 Pic: iStockphoto
By Gemma Jolly from Alzheimer's Society
Christmas means many things to many people, it's typically a time for food, family and festivities, but for many of the 850,000 people with dementia in the UK, it can be more difficult.  There can be a lot of pressure to have a wonderful time, which can cause guilt and sadness for carers. The changing of routines during the festive period can also be confusing or distressing for people with dementia.
If you're preparing for Christmas with loved ones who have dementia, here are some expert tips from Alzheimer's Society and from people who have used the charity's Dementia Helpline and Dementia Talking Point online community to help you create cherished Christmas memories for years to come.
1 Do away with expectations
Many of us have treasured traditions that we associate with Christmas, from Bucks Fizz to a timeless game of charades. But dementia can be unpredictable, and it is important to try and be flexible and adapt to how the person with dementia is feeling.
Try not to have too many expectations about what your Christmas will be like and try to be flexible. Be ready to reassure and support your loved one, as they may become disoriented by the flurry of events around them.
2 Eating at Christmas
The feast that usually comes with Christmas, from the chocolates to the Christmas dinner, will no doubt be enjoyed by many, as people gather around the dinner table and tuck in.
But the eating habits of people with dementia can change. People with dementia may not eat as much as they used to. This can be for lots of reasons – being in pain, having difficulties with communication or damage to the brain caused by their dementia. Make sure you don't overload the plate – small and regular portions often work best.
3 Plan activities that include everyone
Having dementia doesn't mean that your loved one won't want to be involved in the festivities. Think about what your loved one enjoys doing. For instance, if they really loved choosing presents for people in the past but are not as mobile as they used to be, you could show them pictures of potential gifts online or ask them to help you wrap them by choosing the wrapping paper.
There is often lots going on at Christmas. When it comes to activities, choose ones you know the person enjoys and think about how to adapt them if necessary. For example, if the person enjoys playing cards but find groups too much, they could play with one person instead. Make sure you ask the person what they'd like to do as well.
4 Create a space for down time
Christmas can be overwhelming for everyone, especially if there is lots of noise and activity in the house. For some people with dementia, it can all become too much. It is really helpful to have a quiet, safe space or room, where the person can take some time out if they need to.
5 Keep it simple and familiar
 There's usually so much going on at Christmas, with visitors, noise, decorations, it can be overwhelming – especially with a likely change in routine.
Try to keep things simple, and spread plans out over the festive period so your loved one will still be able to take part. Where you can, try to stick to familiar routines – such as mealtimes.
 6 Take the time to remember past Christmases
Treasured photos, songs or activities can be a great way to engage with people with dementia.  Take the time to sit down with your loved ones and reminisce. It can be enjoyable for everyone and is a great way to stimulate conversations.
7 Seek out support
Whoever you are and whatever you are going through, you can turn to Alzheimer's Society for confidential support and advice this Christmas and all year round. Alzheimer's Society's Dementia Helpline and online community, Dementia Talking Point, are there to help at what can often be a difficult and lonely time for people affected by dementia.
Over the last year, we've answered more than 45,000 calls for help. Being able to answer every call to Alzheimer's Society's Dementia Helpline is so important. Help Alzheimer's Society continue to provide vital support to people affected by dementia this Christmas, and all year-round by donating at alzheimers.org.uk/christmas-gift