Middle Eastern Chicken With Tilda Rice
---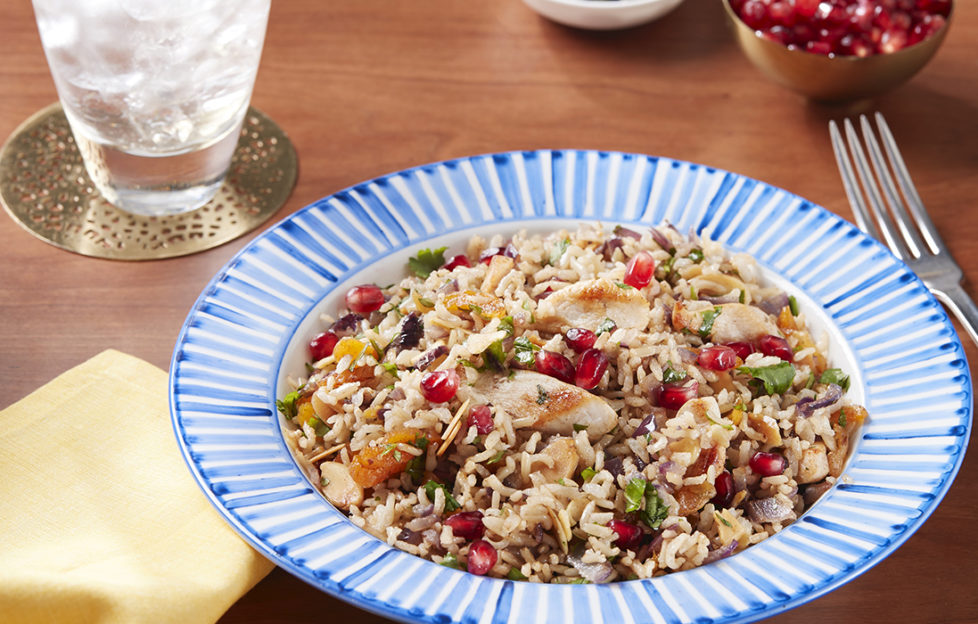 A meal with super-healthy wholegrain rice is incredibly quick and easy with microwave/stir fry pouches. Try this tasty combination of chicken and brown basmati rice with nuts, seeds and fruit…
Preparation time: 10min
Cooking time: 10-12min
Serves: 2
Heat the oil in the pan and gently fry the red onions with the cinnamon and the sliced chicken for 5min.
Add the rice and apricots and heat for 2-3min.
Stir through the coriander and almonds and heat until piping hot.
Transfer to a serving dish. Garnish with a few pomegranate seeds and sprinkle over the toasted pumpkin seeds.