Haven't They Grown | Sophie Hannah
---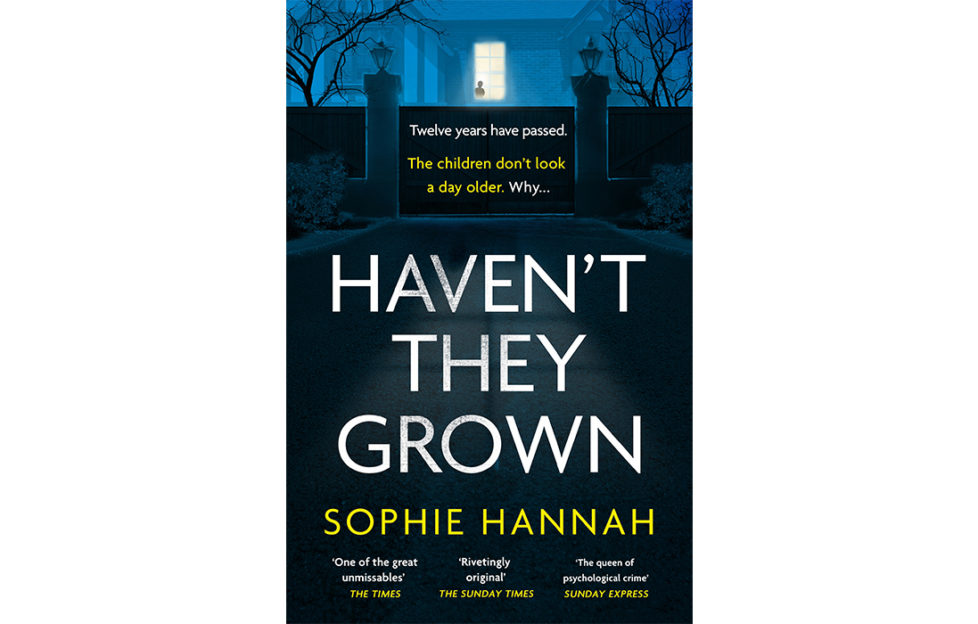 REVIEWED BY BARBARA BEATON
All Beth has to do is drive her son to his Under-14s away match, watch him play, and bring him home.
Just because she knows her ex-best friend lives near the football ground, that doesn't mean she has to drive past her house and try to catch a glimpse of her. Why would Beth do that, and risk dredging up painful memories?
She hasn't seen Flora for twelve years. She doesn't want to see her today, or ever again.
But she can't resist. She parks outside the open gates of Newnham House, watches from across the road as Flora and her children Thomas and Emily step out of the car. Except… There's something terribly wrong.
Flora looks the same, only older. As Beth would have expected. It's the children.
Twelve years ago, Thomas and Emily were five and three years old. Today, they look precisely as they did then.
They are still five and three. They are Thomas and Emily without a doubt – Hilary hears Flora call them by their names – but they haven't changed at all.
They are no taller, no older… Why haven't they grown?
Relentless pursuit
The story is told in the first person by Beth Leeson, mother of two teenagers. Her relentless pursuit of this mystery borders on obsessive and so is a little over the top at times. However, she is a very likeable character, with realistic relationships with her husband and daughters.
But for me the best character of them all is her sixteen-year-old daughter, Zan, who is funny and perceptive – a very smart combination!
The plot itself is very, very twisty! Some might call it convoluted and, yes, it can come across as a little improbable in places. But it is clever and well paced, making for a great read you just can't put down.
Invested in the characters
Beth in particular is utterly dogged in her determination to uncover the truth, yet her daily domestic life carries on, and she has to pursue this mystery around it – and that comes across perfectly in the down to earth, and at times humorous, writing.
The denouement is a little – well, all right – hard to believe. However, the author had carried me along on the story for so long by the time we got there, that I didn't really mind. I was already invested in the characters and their story.
The twists and turns in this weird psychological thriller are entertaining and a bit creepy at times. You'll finish this book wondering what the hell just happened! However, it's such an entertaining read that I would highly recommend it.
Haven't They Grown by Sophie Hannah is published by Hodder & Stoughton in hardback, RRP £16.99
More Psychological Thrillers: