Walnut and Wild Mushroom Gnocchi
---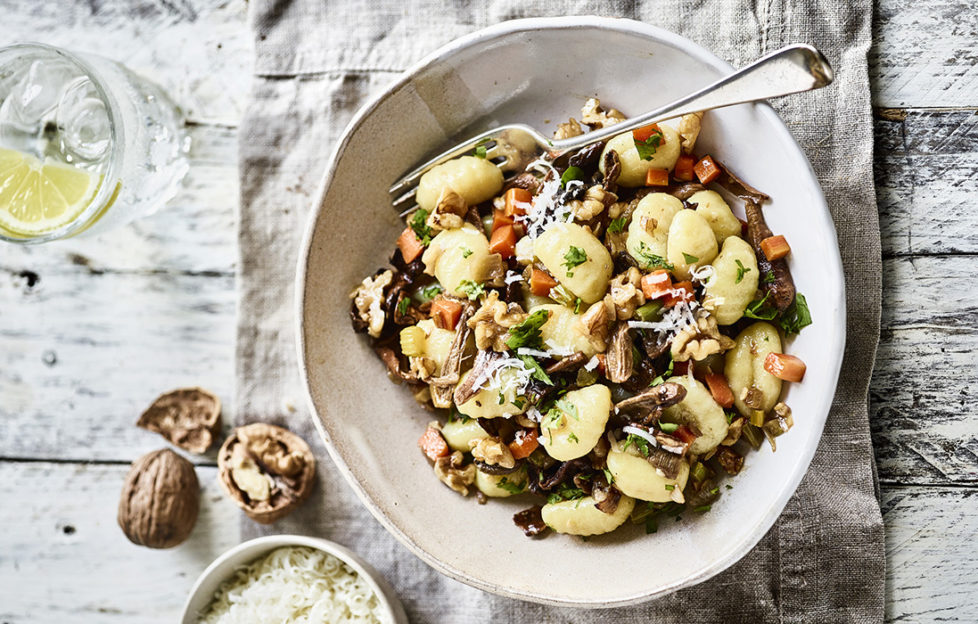 For an easy way to boost the taste, texture and nutrition in your dishes, add California Walnuts! Dr Rupy, medical doctor and author of The Doctor's Kitchen, has created this new healthy and delicious recipe to get your started…
Serves: 2
Cooking time: 10min
Boil the gnocchi for 1min until they float to the top. Drain and set aside (saving a little of the cooking water).
Sauté the carrot, shallot, celery and garlic for 3-4min in olive oil on medium heat.
Add the mushrooms with a little of the mushroom soaking water for flavour and cook for another minute before adding the walnuts and gnocchi.
Stir for another minute and garnish with parsley before serving with Parmesan.