My Weekly Latest Issue January 21, 2020
---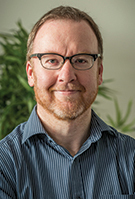 I can't believe the new decade is almost a month old. It feels like mere days since we were sitting down to turkey and Christmas puds. It's that time of year where the nights and morning are dark and gloomy, so to brighten things up we are looking forward to the holiday season. However, we are tired of the same old places, so travel editor Alison has come up with some interesting "swaps" for some of the most well-trodden locations (p36). I hope you find it enlightening. Please do let me know if you have any of your own! Have a great week.
Stuart Johnstone, Editor
My Weekly latest issue is on sale from January 21-28, available at supermarkets, newsagents and as a subscription.
Take a look at what's inside…
Exotic Holidays, Closer To Home
Is this St Lucia… or Corsica off the coast of France? Whether you're looking for sandy beaches, snowy mountains, fabulous food or wonderful wildlife, we have a shorter flight and cut-price suggestion for you! Don't miss our brilliant holiday event in My Weekly latest issue.
Exercise… For Your Brain
It turns out it's not just Sudoku that keeps your grey cells healthy! Learn about the latest startling research findings and what are the best ways to banish the brain fog and stay sharp whatever your age.
Meet The Pirate Cat
Step into the wonderful world of cat sitter Chris Pascoe, where animals have anarchic larger-than-life personalities and every flat pavement represents a trip hazard. This week he's venturing into a building site to tend his feline charges, including one-eyed Joey – drama ahoy!
Free Ways To Help Charity
With money tight after Christmas but so many good causes needing help, money advice guru Sue Hayward has some great suggestions for how to help charities without ending up out of pocket. Oh, and she also has some tips for cut price skiing holidays… Don't miss her great advice every week in My Weekly!