Haggis Lasagne For Burns Night
---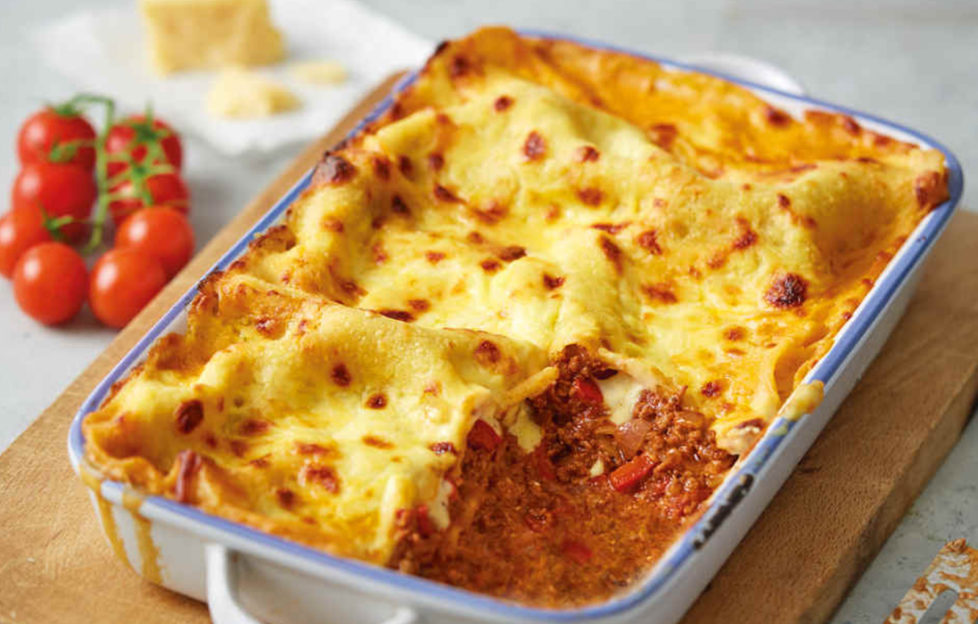 With Burns Night approaching, take your tastebuds on a highland fling! Here's Aldi's twist on a traditional lasagne, using their haggis (£1.49, 454g), in store now while stocks last.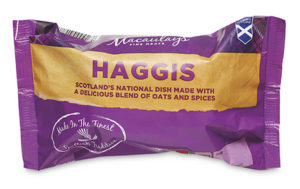 Aldi's Haggis is made using lamb, beef, oats and spices. It's traditionally eaten on Burns Night, January 25, as the national dish of Scotland. It can be eaten all year round with neeps (mashed swede), tatties (mashed potato) and some whisky sauce. Haggis can also be used in dishes such as baked potatoes or this delicious Haggis Lasagne, substituting the beef mince with rich, peppery haggis.
Preparation time: 
Cooking time: 1hr 5min
Serves: 4-6
Chop the onion finely, peel and mince the garlic, wipe the celery and chop finely. Discard any pith or seeds from the red pepper and chop finely.
Heat the oil in a large saucepan. Add the onions, garlic, pepper and celery. Sauté for a few minutes, then add the haggis and brown.
Add the canned tomatoes and crumble over the stock cube. Add the pesto, paprika, tomato purée and oregano. Season with some salt and plenty of black pepper.
Bring to the boil, then turn down to a simmer. Cook for 20min, without a lid, stirring occasionally.
Preheat the oven to 200°C/400°F/Gas Mark 6.
Meanwhile, make the cheese sauce. In a medium saucepan melt the butter. Then add the flour and cook for 1min.
Add the milk, white pepper and the mustard. Slowly bring to the boil, stirring as you cook.
Turn down the heat and cook for a couple of min, then whisk in the soft cheese until you have a smooth, thick sauce.
Assemble the lasagne. Put half the haggis in the bottom of the dish, then lay 3 sheets of the pasta on top. Pour over half the white sauce. Sprinkle over half the grated cheese. Then repeat with the remaining ingredients.
Bake in the oven for 40min until browned.