Sea Bream With Mexican Salsa
---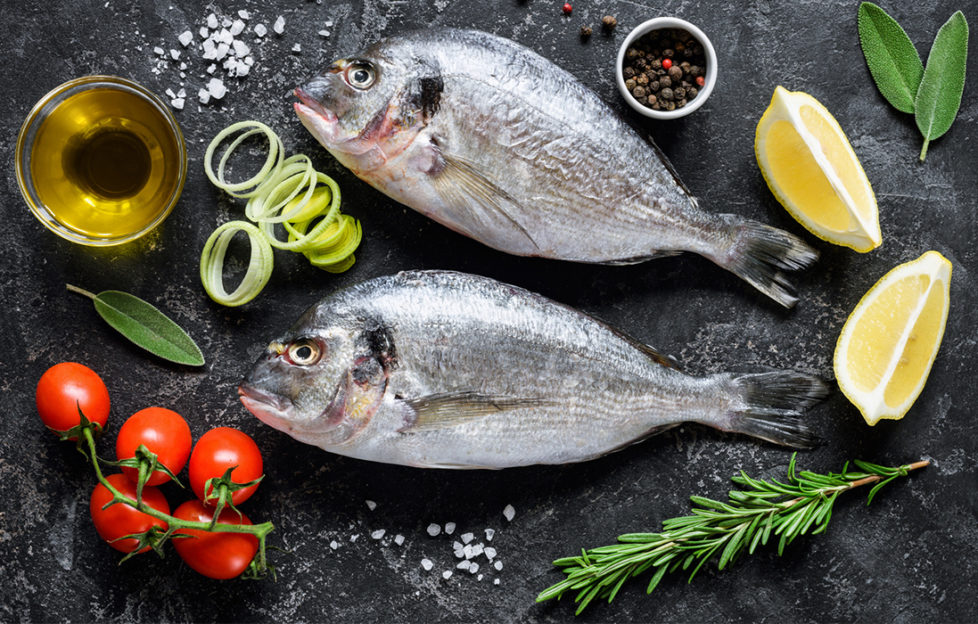 This recipe needs no introduction – its deliciousness speaks for itself. Just look at the clean ingredients – they shout 'goodness' at the top of their voices. And there is nothing like being presented with a whole fish – it really is a fish lover's treat. You can also make this with mackerel.
Preparation Time: 15min
Cooking Time: 12-15min
Serves 4
582 calories per portion
Preheat the oven to 200ºC/Gas mark 6 and line a baking tray with foil. Make 3-4 slashes on each side of the fish. Drizzle over the olive oil and sprinkle with Cajun dressing.
Put the sea bream on the prepared baking tray and cook in the oven for 12-15min until just cooked through. Preheat the grill to high and grill the fish for 2-3min to char the skin. Cover and leave to rest for a few min.
To make the salsa, put the tomatoes in a bowl and add the chilli, spring onions, coriander, lime juice and zest. Season and mix well.
Serve the sea bream whole with the salsa and a simple mixed salad.
Pick up your copy of this week's My Weekly (out today, February 4) for lots of Jane Plan tips. There's also a chance to win one of 2 Jane Plan diet packages each worth £249. Healthy food for a month, by post!