A Holiday To Remember With Us!
---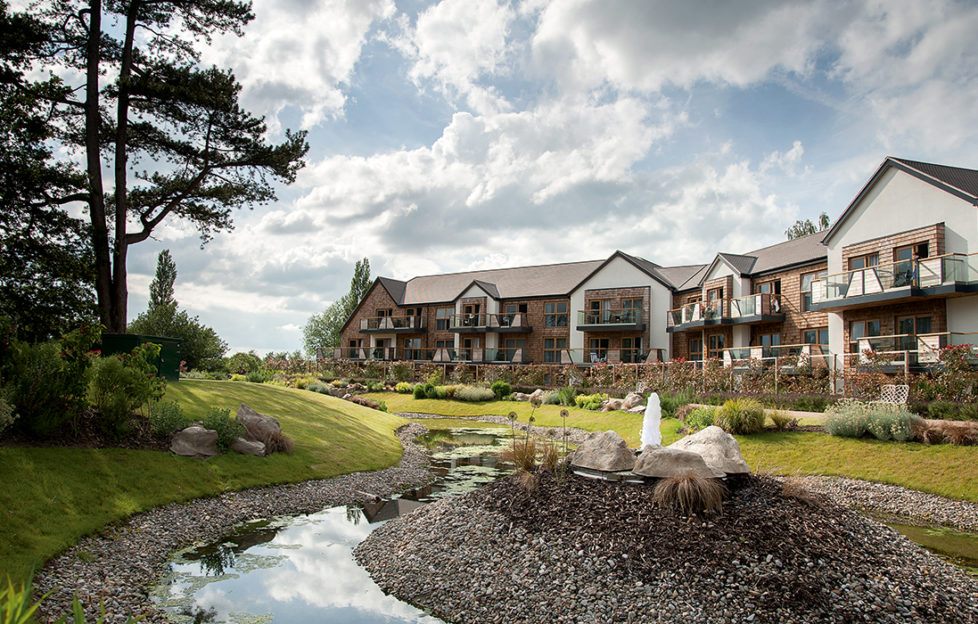 Alvaston's Landscaped Gardens
Last year's My Weekly reader holiday to Alvaston Hall near Crewe was filled with fun, food and memories for the readers, staff and our special guests. Here's a flavour of the long-weekend break… and if you'd like to join us on the next My Weekly holiday in Norfolk this April, the details are here.
A Fun-Filled Weekend at Alvaston
We packed a whole load of fun into the long weekend! There were craft sessions, cupcakes, cocktails and more. We visited the Christmas Markets at Manchester and we took the time to wander the postcard-perfect gardens that surround Alvaston Hall. In the hotel there was live music, cinema night and the panto. We also played table tennis, air hockey and relaxed with a spot of yoga, before drinking cocktails and enjoying spectacular feasts. What a fab time we all had – we can't wait for the next break.
Stuart, My Weekly Editor
We rolled up to Alvaston on a crisp, frosty Friday afternoon and it is safe to say we were stunned by how beautiful the building is and in awe of the well-cared-for gardens. Inside, it is just
as spectacular.
After meeting the My Weekly readers for a glass of bubbly we went off to dinner – and well, all I can say is you will never go hungry at a Warner Hotel! The food is to die for, with a huge range of starters, mains and desserts. It makes perfect sense, however, when you see the huge range of activities available at the hotel. You need all the energy you can get!
So after we ate, drank and danced the night away we headed off to bed in anticipation of a weekend of adventures! It was great to meet and chat to so many My Weekly readers and together we all had a great time. I can't wait to go back!
Alison Graves, My Weekly
What a wonderful time of the year to get away with our lovely readers. Frosty grounds, magical decorations and log fires alight, this was a truly superb winter break away.
It's always so fantastic meeting our readers but to stop and have fun with them all, whether that be by the mounds of delicious food at the buffet, laughing over a cocktail or two,
or decorating cupcakes, we all agreed that this was the best four days away ever!
Tribute band Retake That had us feeling like kids again and we all laughed out loud at Alvaston Hall's panto. Oh no we didn't… oh yes we did!
Maggie Swinburne, My Weekly Special Editor
Speaking… eating… drinking… everything that I love best and what a wonderful way to spend a weekend! There's nothing better than a Warner holiday, but better than all of my favourite things is having a lovely time with our readers. It's so inspiring and interesting to meet such a fabulous selection of people. Also fun was to take part in the cookery workshop – in particular the gentleman who named his reindeer cupcake, "Isaiah – because one eye's 'igher than the other!" Oh yes, the standard of chat was right up my street! Can't wait for the next one!
Kathryn, My Weekly's Cookery Expert and Food Stylist
What a lovely weekend! I was delighted when Maggie asked me to be part of the magazine team at Alvaston Hall. It was great to meet so many readers at my festive cupcake decorating workshop. I had a full house and lots of fun along the way. Snowy reindeers and triple cupcake trees were on the menu and everyone turned out to be a "star-baker". As well as plenty of other things to do at Alvaston Hall, the rooms were super, the food scrumptious and we even had sparkling winter sunshine the whole weekend. A big thank you to everyone involved.
Why Not Join Us Next Time?
Our next holiday will be a 4-night break at Warner's Gunton Hall Hotel, Norfolk from April 20-24, 2020 – we've so many activities planned and you can help My Weekly celebrate in style on our 110th birthday!