Prosciutto & Mozzarella Pizza
---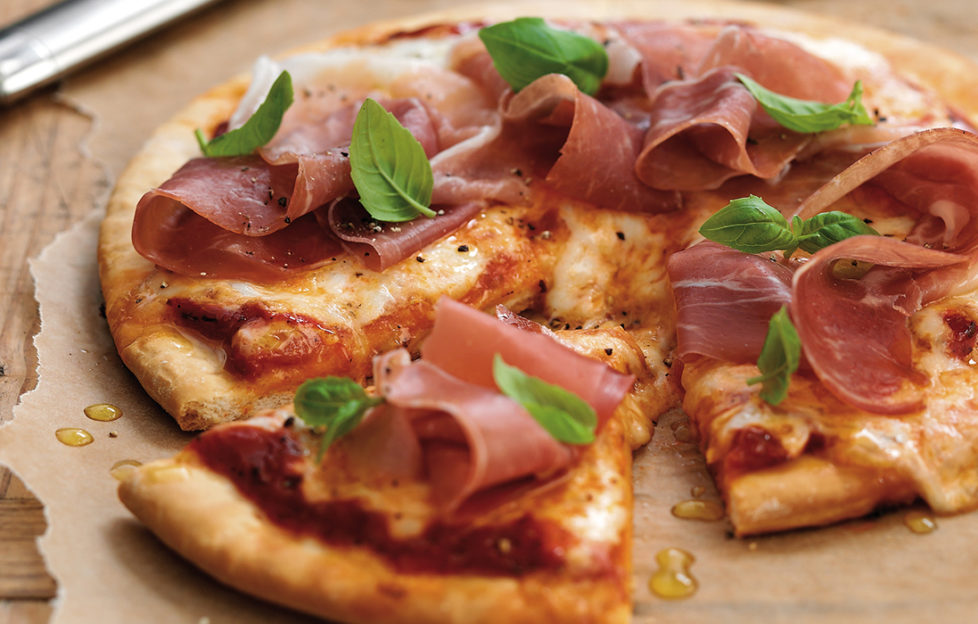 It's National Pizza Day on February 9! That means there really is no better time to try making your own pizza with help from Napolina.
Preparation Time: 5min
Cooking Time: 10min
Serves 4
Preheat the oven to 220°c / 200°c Fan / Gas Mark 7.
Spread the pizza topping evenly onto the bases, then scatter with the mozzarella slices.
Place the pizzas directly on the top shelf of the oven with a baking tray underneath. Cook for 10min until the cheese is melted.
Remove from the oven and set aside for a few min before arranging the prosciutto slices and basil leaves on top.
Drizzle with olive oil to serve.
If you'd prefer to make your own bases, here's how…