Pocket Novel: Wings Of A Nightingale
---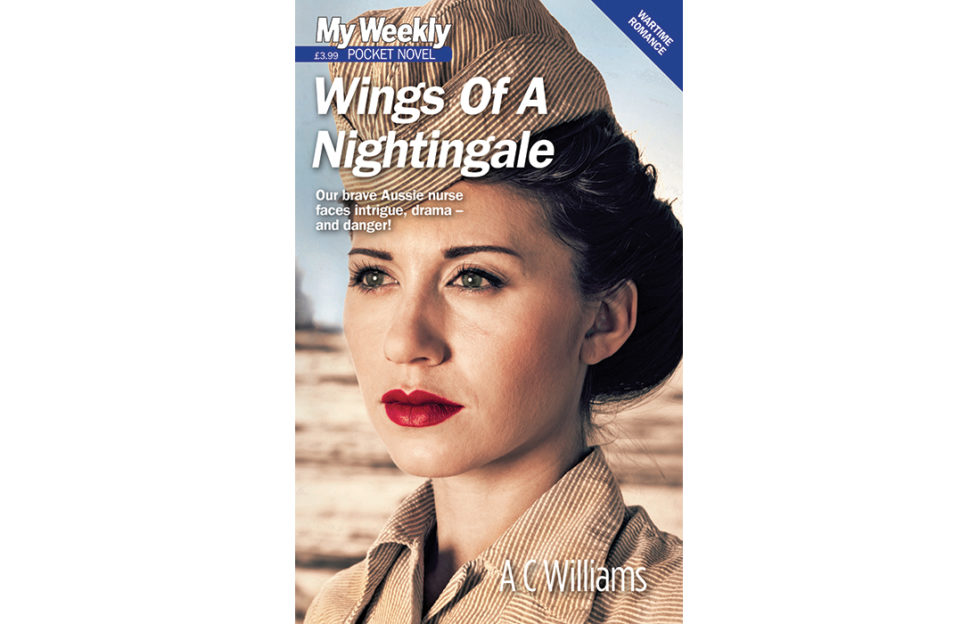 A brave Aussie nurse faces intrigue, drama – and danger!
The year is 1941, and Britain is entrenched in a brutal and unforgiving war. Strong-willed nurse Pauline Newton is one of thousands of Australians sent over to England to help with the war effort. She is based at Killymoor Hall, caring for injured military personnel, but is soon dragged into a gripping tale of action, intrigue, skullduggery and romance.
Perfect size for your handbag
Wartime drama and romance
Puzzles inside, too!
Written by A.C. Williams
Back issues and pocket novel subscriptions are available from our subscribers team, only £3.99! Click here for a great subscription deal.