Top Tips To Make Your Make-up Last All Day
---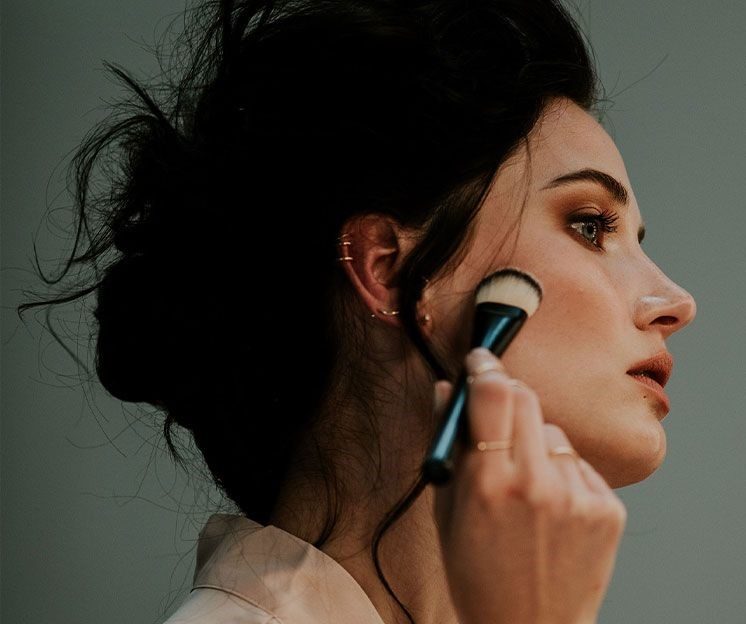 There is nothing worse than spending time getting ready to find that your make-up has smudged, run, and faded from your skin hours into an event. While you can touch up throughout the day, reapplying make-up onto your existing base can look cakey and unevenly blended. In reality, you shouldn't have to refresh your make-up to make it last.
We spoke to lead product developer and skincare specialist, Patricia Boland, from Colorescience UK who provides her top seven tips on how to ensure your make-up lasts all day.
Begin With Primer
Primer is essential for creating a long-lasting base. It is the step after moisturizing your skin, and before applying foundation which creates a tacky base for your eyeshadow and foundation to cling to. Not only do primers prevent your eye make-up sliding down your face, but they also fill in the pores on the skin, smooth out blemishes and provide a natural glow to the skin.
Be sure to choose a primer that benefits your skin condition. For instance, if you have uneven pigmentation, opt for a colour correcting primer whereas if you have oily skin, choose a pore minimizing and shine control primer.
Pick The Right Foundation Formula
There are so many different types of foundation, it can be hard to decipher which formula is the best for your skin. To pick the right foundation, first you need to figure out what your skin type is – dry, sensitive, oily or combination.
For example, if you have oily skin, choosing a heavy oil-based foundation will only cause your foundation to slide off your face. Therefore, a matte and 24-hour wear foundation would be the better option. Whilst a little bit of research is necessary, when your make-up doesn't move all day it will be worth it.
Try 'Baking' Your Face
Baking refers to a popular make-up technique used by Kim Kardashian's make-up artist, Mario Dedivanovic. It involves applying a coat of translucent powder over your blended concealer and letting it sit for 5-10 minutes before dusting it off.
The theory behind this is that the heat from your face works with the powder to set your concealer properly, while providing a blurring, flawless finish for the under eyes. You can also bake underneath your bronzer to create a sharper, more defined contour look.
Opt For Waterproof Products
If you have naturally oily eyelids or you live in a hot, humid climate, waterproof products are essential for stopping your make-up from smudging on your face. Water resistant foundation such as the Tint Du Soleil SPF 30 Whipped Foundation is great if you are prone to sweating or want a little coverage during your work out. Just make sure the formula you are choosing is lightweight, breathable and non-comedogenic so it doesn't clog your pores.
Perfect Your Lipstick Application
Making your lipstick last can be difficult when you are talking, eating and drinking throughout the day. However, the trick here is to layer your lip products.
First, start with a lip liner similar to your lipstick shade. This will prevent your lipstick bleeding onto your foundation, causing the appearance of a messy application.
Choose a long-lasting lipstick formula, like a matte liquid lipstick, and fill in your lips. Blot the excess off and reapply for a second layer as well as another line of defence.
Finally, put a tissue to your lips and powder over for the third layer. This third layer will mattify your lipstick and create a strong long-lasting lipstick application.
Use Setting Spray
Setting sprays are a great addition to your cosmetic bag, as they can stop your make-up from fading throughout the day. Adding an extra layer of assurance, simply spritz the product on your face after make-up application and wait for it to completely dry down.
As with all your make-up products, be sure to pick the setting spray that best complements your skin type. An alcohol-free setting spray is ideal if you have sensitive or dry skin, but the alcohol can actually benefit those with oily or combination skin.
Kick The Habit Of Touching Your Face
Not only does excessive touching spread bacteria from your hands to your face, but it can completely ruin the appearance of your make-up. The heat from your hands will break down the products, causing your make-up to disappear and appear patchy throughout the day.
The spread of germs can also worsen acne, making future make-up applications difficult. Avoiding touching your face is a simple step, but an important habit to kick.