Please, Mr Postman
---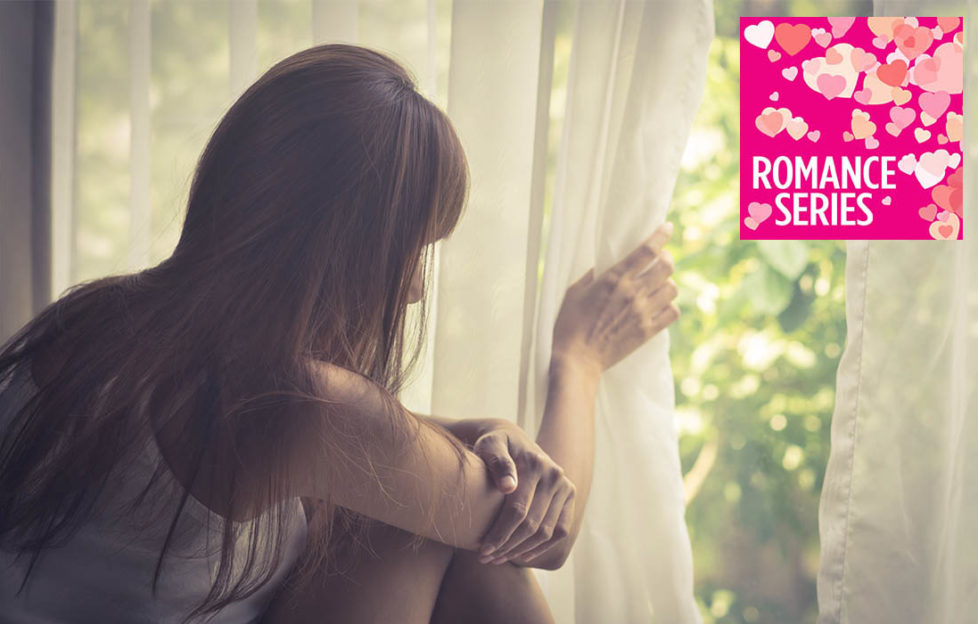 Pic: Shutterstock
We've all been there, haven't we? Will she get her heart's desire?
Wednesday February 8
There's under a week to go. I didn't expect a card to come today, obviously. Far too early.
But just in case, I lurked in the hall until the letterbox clattered.
Nothing for me. Not a thing addressed to Miss Jane Freeman. Just two bills for Dad and a circular from our local Member of Parliament promising immediate action on potholes.
Thursday February 9
It's horrible out. Pelting rain mixed up with snow and sleet.
That's a really nice picture of Venice Mum has on the hall wall. I've never looked at it for so long before. I love art.
Mum's never been to Venice. At least, I don't think so. I certainly haven't! Imagine going there on honeymoon! Gliding down the canals being serenaded by a gondolier!
I'm still thinking about it when the post comes through the front door in a swoosh. There's a letter from Mum's sister in Ireland and Dad's gardening magazine.
Friday February 10
The radiator in our hall doesn't do a very good job. Of course it's a draughty old house. It's freezing standing about here.
Mum's started to give me some very funny looks when I go back to the kitchen casually carrying whatever bits of disappointment the postman has just delivered and putting them down with studied indifference on the table.
Last night as I sat in a dream pushing my dinner around my plate, Mum came right out and asked me if I was expecting something important to arrive.
She had her suspicious face on. The one she used to wear when I was younger, and she thought I'd been up to mischief.
Of course I said no, nothing in particular. What else could I say?
Saturday February 11
I overslept because I was awake half the night imagining just what that card might say inside when it does arrive.
By the time I get downstairs, the postman has already been, and I find Mum in the kitchen poring over some long and boring screed from the insurance company.
I want to ask casually if there was anything for me but the words get stuck somewhere deep inside and I don't say anything at all.
Instead I shake out cornflakes and feel the kettle to see if there's enough hot water for a coffee.
Mum is grumbling away the whole time about whether the insurance company thinks she is made of money, putting up their premiums yet again.
I suggest helpfully that I go online to see if I can get a better deal.
Mum frowns and says good heavens no, that we've always been with that company, have been for years, and that she trusts them.
So I make my coffee, curling my hands round the mug for warmth.
Sometimes I just don't get Mum, I really don't.
Monday February 13
Unlucky for some! Not wanting to appear too eager, I don't go straight down to the hall this morning.
I've been up for ages, of course. I've had my shower, put on my skinny jeans and that lovely dark red sweater I got on the market.
OK, I do know that it's not Valentine's Day until tomorrow, but it's unlikely I'll see him tomorrow.
My outfit is certainly not the right thing for school, but I'll risk it.
There have been flashes of red in shop windows since Christmas. On cards, on little furry devils wearing badges declaring undying love. On mugs with cupids. On chocolate hearts that you could have iced with your loved one's name.
Yes, since you ask, a card did come today. It was addressed to Dad. From the opticians reminding him that his eye test was now due.
Nothing else.
I've even felt inside the letter box, just to make sure that nothing was stuck, all curled up. There wasn't.
Now there is only tomorrow.
Tuesday February 14
It's in-service at school today and tomorrow. I'm standing in our little boxroom instead of the hall because you can see the road from there.
It' s a bit difficult getting to the window because of Mum's sewing machine and Dad's boxes of seedlings, but I manage it with a bit of limbo dancing.
My bedroom is at the back. No chance of seeing an approaching postman from there.
Oh, please, Mr Postman, bring me a card from him.
I am so sure there will be one. I've been picking up the signs, they're all positive. Bring it soon!
That's when my heart gives a sudden lurch as though I've missed my footing on an escalator because I can see a familiar figure, adorned with a huge bulky bag, just coming out of number twenty-two and now heading this way. He's clutching several envelopes.
But he's not coming in at our gate! He's walking on, going down the path of number twenty-six instead.
My heart gives an even bigger lurch of disappointment.
Phoebe rings mid-morning and suggests meeting in town for a coffee and a gossip. I lie and tell her I've got a dreadful cold.
Maybe on Saturday, I say, because Phoebe will have had loads of cards. She's the prettiest girl for miles around and even though she won't intend to upset me – she's also my closest friend – I can't stand the idea of her describing them, or worse still, bringing them with her and showing me!
Wednesday February 15
Mum and Dad went out early this morning. They've gone to visit Dad's cousin John and his wife Alice, about thirty miles away.
They did ask if I wanted to go, but I made some excuse and said I still had lots to do on my project for sixth form.
By eleven I am up to my elbows in paperwork. It's quite cosy indoors, and I'm still wearing my cuddly green tartan dressing gown, a gift from Gran.
It seemed a good idea to give my skin a treat while I'm working so I've put on a face pack. Wild Rose and Lavender with essential oils.
It smells wonderful, but it's still dried to the consistency of baked mud.
Luckily I'm not seeing anybody today. Not even the postman – he's been and gone.
So why is somebody ringing persistently on the doorbell?
I go unwillingly down the hall.
I'll just open the front door a tiny bit. It's probably Mrs Clements from next door wanting to borrow our kitchen scales again.
Only it isn't.
It's him! He's clutching a dozen rather limp red roses and a huge box of chocolates.
He doesn't seem to mind that my face pack has cracked into a million pieces at the sight of him.
He's so glad he's tracked me down at home, he says. He could have sworn I said I lived at twenty-four, Mill Terrace, not twenty-four, Mill Avenue. His mate Josh from school has just put him right.
Beaming like an idiot, I say lots of people make that mistake.
Thursday February 16
It arrived today. It was worth waiting for. An enormous card, with a soppy verse, signed with just his initials.
It was encased in a scarlet envelope. Someone had crossed out Terrace on that envelope and put Avenue, Query?
Mum spots it standing on the shelf as I'm rushing round getting my stuff ready. She says it's a bit late, and I reply better late than never.
As I hurry out of the front door, I think about him – Gareth.
Nice name, isn't it? He only joined our happy band at Meadowfield Academy this term.
Like me, it's his first teaching post, too. We hit it off straight away. Among other things, he takes art. Did I mention I love art?
I start up my car with a great big soppy grin on my face.