Inspiring Young People With Breakthrough And My Weekly
---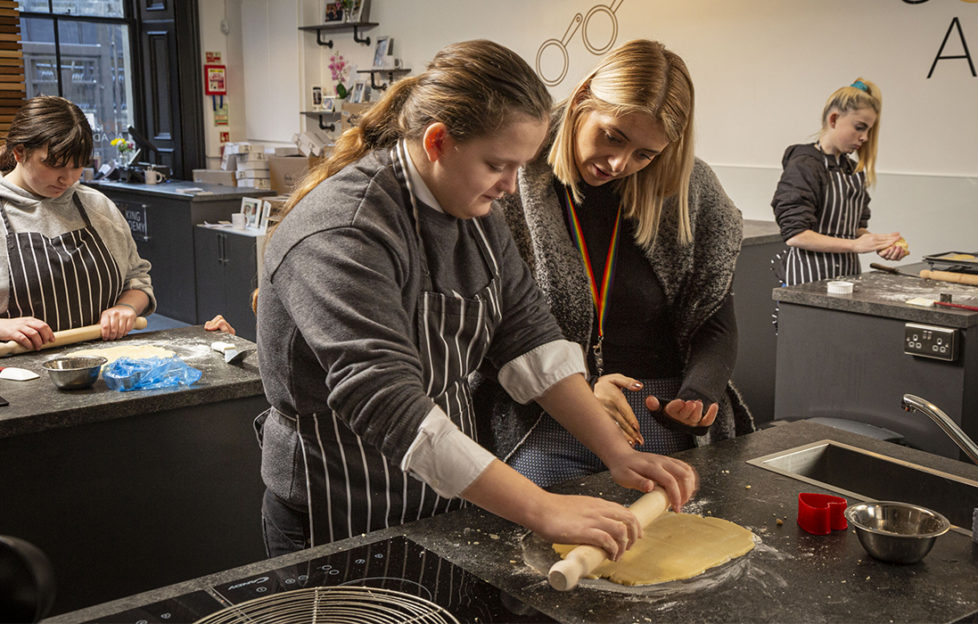 Co-ordinator Chelsea checks in with Kelsay during the My Weekly cookery shoot. All photos by Lighthouse Photography
The world beyond school can be a daunting place for young people – and not all will have the same support or opportunities as they face its challenges.
Young people's charity Breakthrough Dundee has a vision that care experienced young people, or those facing adversity, have the same opportunities in education, work and life as anyone else. They aim to achieve this in three ways:
Engaging young people in the early years of secondary school in group sessions. Here they work on confidence, self-esteem and personal development.
Working with local employers to create unique, immersive work taster sessions. These aim to inspire and motivate young people of secondary age to start thinking about and planning for life after school.
Matching young people over the age of 14 with a trained volunteer mentor. These mentors offer their mentee time, encouragement and support to work towards their goals.
After liaising with Breakthrough and local schools, warm-hearted My Weekly cookery editor Maggie decided to organise regular cookery photo shoots throughout the year for groups of young people to take part in. If you're a regular My Weekly reader, you may remember the wonderful Hallowe'en and pancake features!
"Fun, interest and beneficial changes"
Maggie explained, "Working with Breakthrough is really good fun, enthralling and very rewarding. I really enjoy meeting the pupils, hearing their stories and seeing them take part so wholeheartedly in the occasion.
"Afterwards, we hear that even children who were rather quiet at the event will later reveal how much they had got out of the experience.
"So it is always worth doing – for the fun and interest on the day, but also to be part of any beneficial changes that may occur.
"Plus we get to eat cake and other treats!"
"They have enjoyed and learned so much"
Breakthrough CEO, Jenny Paterson has seen first-hand the impact that the My Weekly sessions have had on their young people.
"I can't thank My Weekly enough for providing these experiences.
"Many of our young people tell us that they have felt excluded from opportunities and to see how much they have enjoyed and learned each time has been amazing," she said.
"I can only imagine how amazing it must feel for them to see their handiwork featured in a national magazine.
"The My Weekly team is outstanding, they put so much work into preparing and running each session and are just brilliant with our young people – thank you, My Weekly!"
An insight into different jobs
Quite apart from the fun of hands-on cookery – and being featured in the pages of My Weekly! – the participants gain an insight into three people's jobs.
There's enthusiastic home economist Maxine Clark who creates the recipes, dedicated photographer Eddie Phillips of Lighthouse Photography and multi-talented Cookery, Specials and Pocket Novels Editor Maggie herself!
The latest session – in which the young people produced some beautiful Valentine-themed biscuits – took place at the Dundee Cooking Academy. This highly professional set-up provided a great insight into the workings of a restaurant kitchen.
"Possibilities they may not have considered"
Chelsea Cant, one of Breakthrough's school co-ordinators, said, "I really enjoy organising work taster sessions with lots of different employers, colleges and universities.
"It lets the young people see all the possibilities that are out there after school, some that they may not have even considered!
"Opening their minds up to opportunities is my favourite part of the job."
Lewis Donegan, chef/tutor at Dundee Cooking Academy, said, "As a new venture in the heart of the city centre, The Dundee Cooking Academy is delighted to be involved with any initiative that gives back to the local community.
"Welcoming the Breakthrough team to the Academy and running the kids through their paces was great fun. If we've helped in any way to inspire these youngsters through cooking, then we're over the moon."
Courtney, aged 15, said, "I really like baking and at home I make chilli con carne which my mum likes. I'd like to be a chef."
Amber, aged 13, enjoyed the session but has other ambitions. "I'd like to work with children in a nursery. I help look after my cousin, and do babysitting. I like watching Hollyoaks!"
For Kelsay, aged 14, this was building on some of her previous experience. "I've done baking at school, which I like. I also play table tennis and football."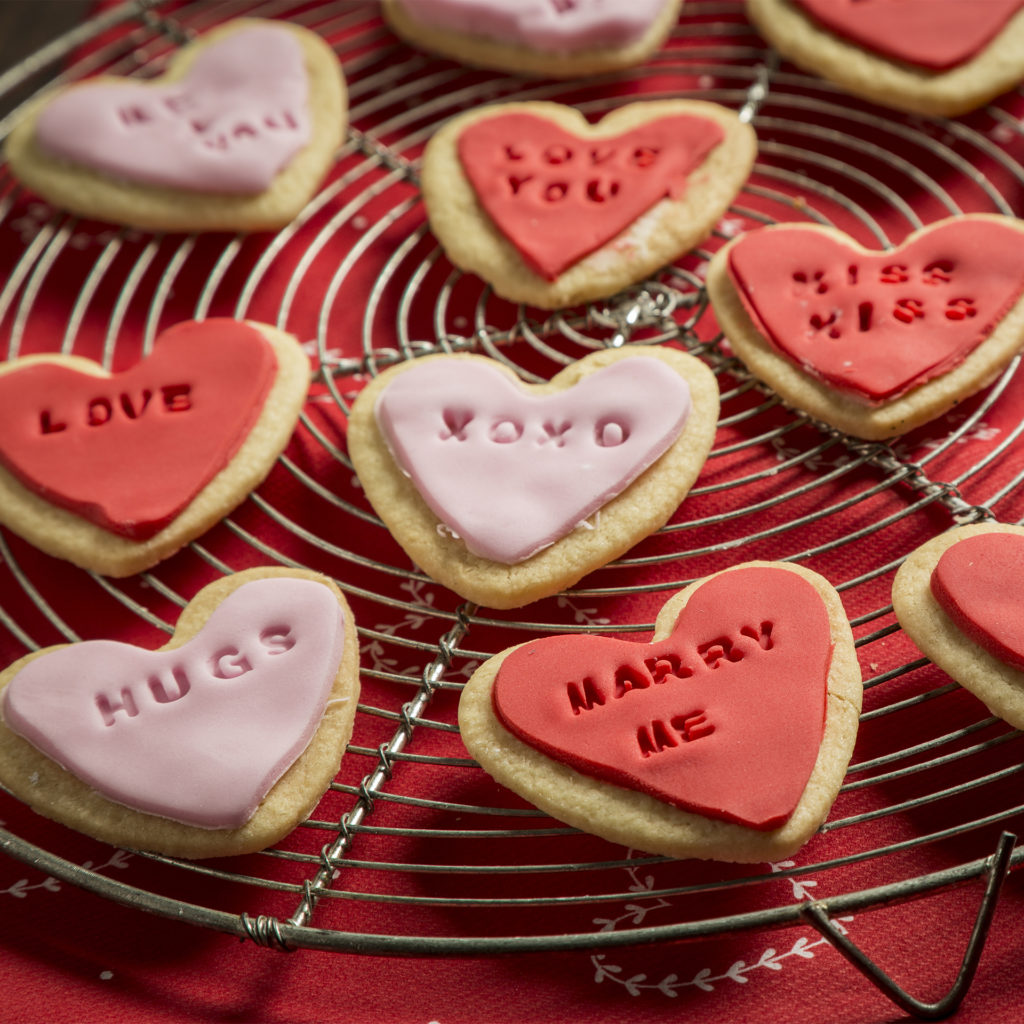 Ben, aged 15, has also identified his goal. "I'd like to go to college and have a career in construction."
Pick up this week's issue of My Weekly for the recipes to make these lovely Valentine's biscuits! Can't find it in the shops? Subscribe here and never miss an issue again.