How To Use The Colour Green In Your Home
---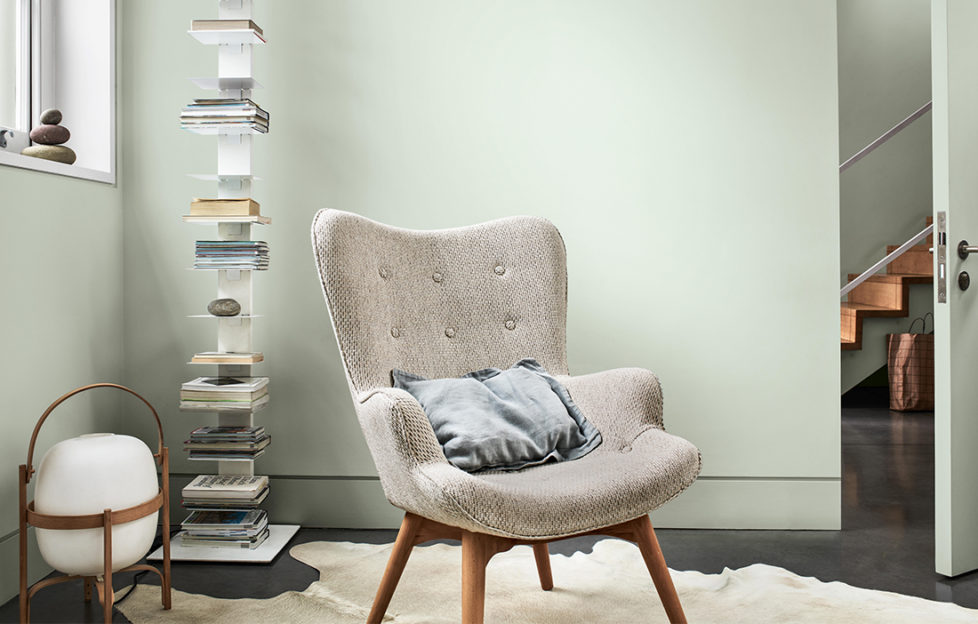 Pic: Dulux
Green is a huge interiors trend at the moment. It can be used subtly, or you can go all-out, say the design experts at luxury homeware retailers Azalée Interiors.
For subtle hints, start introducing the colour into your home through fabrics, prints and accessories. Throws, cushions or vases are great for working new colours into a room.
Prints featuring greenery and foliage are also a great idea, as our brains tend to associate the colour with nature and the great outdoors and often find associated images relaxing. You can also bring more of the outdoors inside by introducing houseplants.
To make more of a statement, paint a single wall in a green shade, or go all out and paint the whole room. Alternatively, use a patterned green wallpaper.
Create a cosy den
Emerald green in a bedroom is great for livening you up in the morning and a deep, darker shade of green in a lounge can create a cosy den in the evenings.
Green is a colour that works well with lots of others too, so you can team it with millennial pink and greys, and even with furniture in natural wood finishes or with copper accents. Different shades also work well together, so don't be afraid to mix light and dark.
If painting walls isn't for you, you can make a statement through furniture. Go for a bold green sofa or armchair. The dark hue of a plush sofa is extremely inviting and gives a sense of pure indulgence.
Green is known for its calming qualities and has connections to our wellbeing. So this could be the year that it becomes the new grey in the world of interiors, as we all seek a closer connection with the natural world and less stressful lifestyles.
For more great advice and suggestions on decorating with green, see our Home Comforts feature in My Weekly issue dated February 18. In newsagents and supermarkets from today, or subscribe!