The Guest List | Lucy Foley
---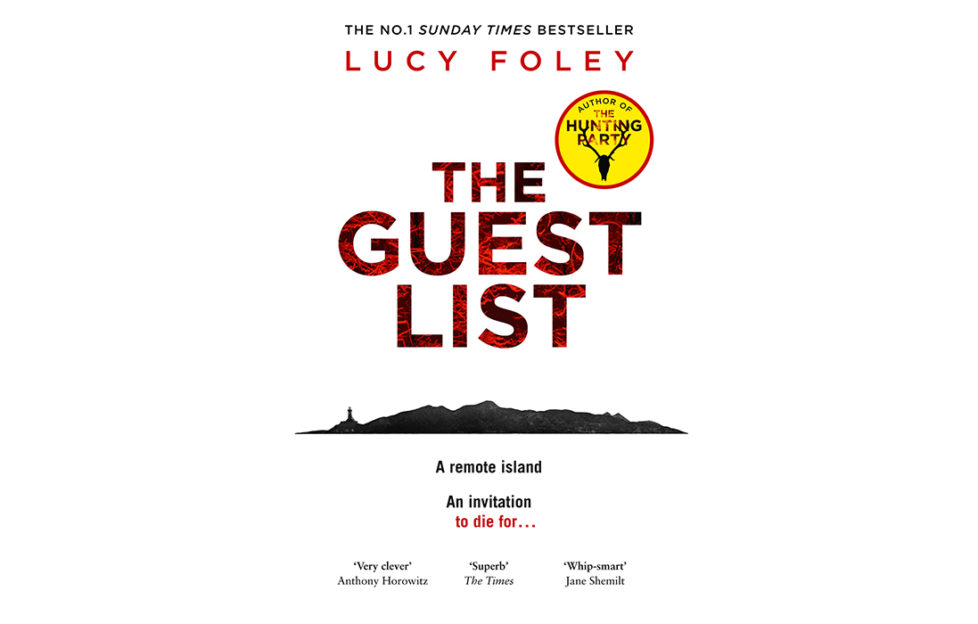 Handsome TV celebrity marries beautiful high-flying magazine editor on an exclusive Irish island… It should all be perfect, right?
Except that, from the opening chapter, it's apparent that something has gone very badly wrong. Somewhere between the cutting of the cake and the late night dancing, a dead body is discovered on the island…
Like a modern day Agatha Christie, author Lucy Foley weaves a magnificent tale. She teases us first of all with the chequered pasts of the potential suspects – of which there are many – before revealing the shock identity of the deceased.
The Guest List is a tantalising tale of what happens when deceit, painful secrets, betrayals and long-held grudges collide.
Howling gales and creepy peat bogs
Abandoned for decades, the island where the wedding is taking place becomes a character in its own right. Rugged and open to the elements, somehow it still manages to maintain a claustrophobic air.
If the howling gales of the impending storm don't gather you in their clutches, the creepy peat bogs might as they threaten to suck you down into their murky depths.
We're introduced to everyone from the menacing group of ex-public schoolboy "friends" of the groom, Will, to the troubled half-sister and bridesmaid of Jules.
Close brushes with danger pepper the plot. Poor Hannah, the "plus one", is almost sucked into the peat bogs. Meanwhile Olivia almost drowns in the unforgiving Irish Sea.
A brilliant murder mystery and thriller
Finally, everything comes to a head. A body is found during a conveniently timed power cut during the reception.
We soon discover the identity and then the race is on to guess which of the people on the island has decided to wreak their revenge.
Uneasiness, menace and a sense of paranoia pervade every sentence of this brilliant murder mystery. It's a fantastic, atmospheric psychological thriller to cosy up with on a stormy winter's day.
The Guest List by Lucy Foley (HB), £14.99. HarperFiction, is published on February 20.
More murder mysteries: