Q&A With Louise Candlish For Quick Reads
---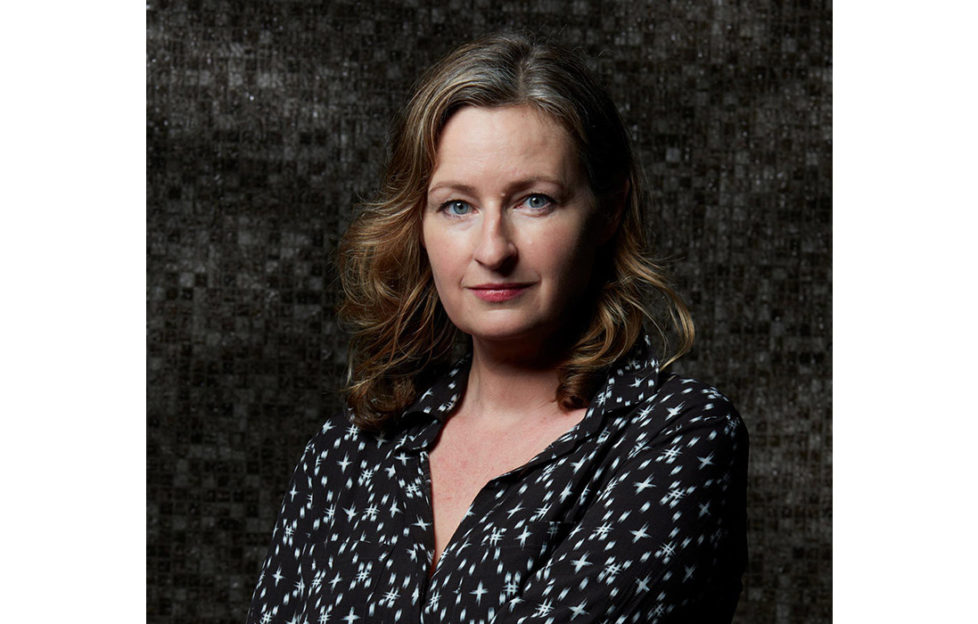 Photo: Jonny Ring
This year's collection of Quick Reads, out now, have been penned by a number of high-profile authors including Louise Candlish, Adam Kay, Candice Carty-Williams and Jojo Moyes.
The titles are available for just £1 at bookshops and are free to borrow from libraries. They are used across the country in colleges, prisons, trade unions, hospitals and adult learning organisations.
Here, bestselling author and Quick Reads contributor Louise Candlish talks about the project and why she hopes they will help people catch the reading bug…
'Reading Changed My Life'
What inspired you to write a Quick Reads story?
I've been a fan of Quick Reads for years and was dying to contribute. Reading changed my life when I was young and the chance to be a part of that happening to someone else feels wonderful.
Tell me about how you came up with the idea for your story…
The setting of Lock Up And Leave came first. It's one of those garden rooms you can live in separately from the main house. Meg kindly lets her friend Bella live in hers after a miserable divorce, which makes Bella's betrayal of Meg all the more shocking. I love writing about betrayal and revenge.
In what way do you think Quick Reads encourages reluctant readers to give reading a go?
Long, complex novels can be intimidating, but Quick Read stories are much shorter and designed to keep things simple. The mechanics of the sentence are smooth and the plots and characters will grab you from the first line.
What kind of feedback have you had from people who have picked up a Quick Read? Any people's stories that particularly stand out for you?
When I visited a prison recently, an inmate told me how Quick Reads and other easier reads had helped him catch the reading bug. He said he never watched TV any more – I love that!
How important is reading for maintaining good mental health?
It's never been more crucial to find a way to switch off. Everything is a distraction, if not an addiction: our phones, our social media, our politics! Reading is the best detox I know. When you get absorbed in a good story, all the noise fades.
What book made you fall in love with reading?
Death On The Nile by Agatha Christie. When I was about twelve, I was in big trouble with my parents and they grounded me for the school holidays. This was a long time before smartphones or even cable TV. Books were all I had.
I read dozens of Agatha Christies that summer and Death On The Nile was my favourite.
Tell me about a book that means something to you…
My teenage daughter was not a big reader of fiction, but I won her over with The Diary of Adrian Mole Aged 13¾ by Sue Townsend. I love seeing different generations share in the joy of the same book.
From The Secret Garden to Lord Of the Rings, some books stand the test of time and have been enjoyed by generations. What classic stands out for you? Why do you think it's been loved by so many?
I find it completely magical that Jane Austen's novels still move and entertain us over 200 years after they were written. Emma is my favourite. We will always be able to identify with the pitfalls of love – and despair of those who seek to meddle in the process.
What would you say reading brings to your life?
An intense sense of escaping myself and seeing through someone else's eyes for a few hours. Also, no matter what I'm reading, I always learn something new – and I love learning.
'I'm Very Good At Guessing Endings'
What are the key ingredients to a good story?
A gripping plot, with plenty of suspense. Also, intriguing characters. I like characters with flaws, so they feel real and human.
The stories that impress me the most are the ones where I can't guess the ending – and I'm very good at guessing!
A good novel can often act as a gateway into a different world. What book has completely transported you?
Brave New World by Aldous Huxley. One of the most famous works of dystopian fiction, it is set in a future where humans are bred artificially. The ideas are huge, but the story is simply told. You can read it in a day but will think about it forever.
What would you say to someone who doesn't read to encourage them to give it a go? In what ways will reading change their life?
Find a quiet spot, put your phone on silent and then start slow. Reading is like a key turning in a lock, not only in the sense of the words and ideas clicking in your mind, but also in the way it opens doors to so many opportunities in life. With the confidence of improved literacy, many more jobs feel possible. Oh, and the friendships of book groups await!
Louise's story Lock Up And Leave features in the short story collection A Fresh Start which showcases ten best-selling authors. It's part of Quick Reads 2020, available for £1 (Orion). Find details here.
Those People by Louise Candlish is out now, published by Simon & Schuster.