Roasted Veg Pasta Bake – Use Your Nextovers!
---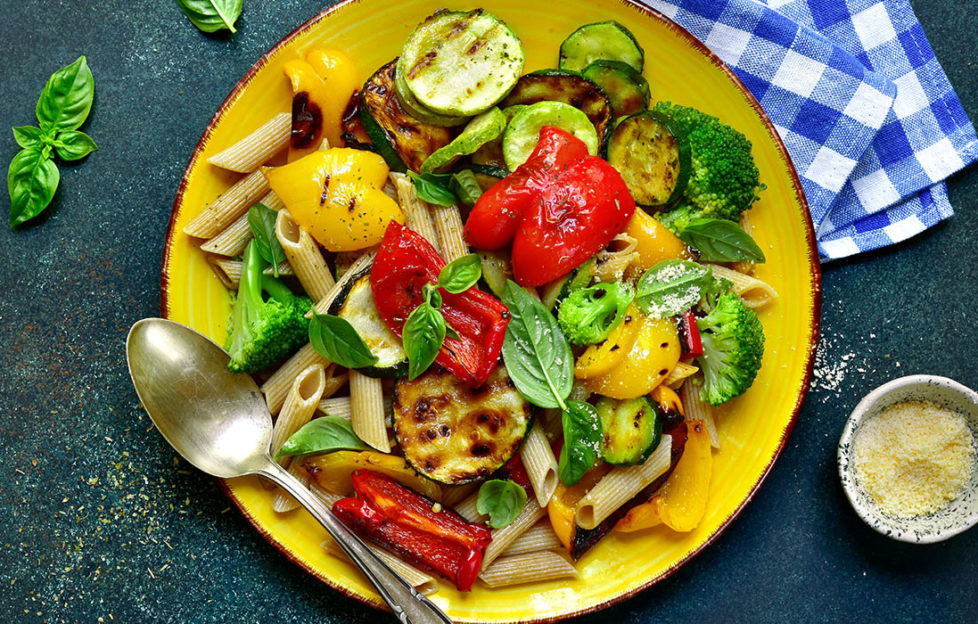 Pic: Shutterstock
Try this tasty dish that not only saves leftover veg from the bin, but shows what your microwave can be capable of!
Read all about the Nextovers campaign by Panasonic and Love Food, Hate Waste by clicking here.
If you have only a small amount of leftover veg, add in some fresh veg from those listed and cook for the full 25min, adding the leftovers for the last 10min.
Serves 4
Chop any uncooked vegetables you are using into small, even chunks about 3cm. Place in a glass dish and drizzle with oil.
Cook on CONVECTION 220◦C + GRILL 2 + SIMMER MICROWAVE for 15min. Stir once during cooking.
Add vegetables that are already cooked and cook for 10min more.
Place the pasta in a large glass bowl and add 1 pint of boiling water. Cover and cook in the microwave for 12min on HIGH.
Drain pasta and transfer to a microwave-safe ceramic dish.
Mix the roasted vegetables and pasta sauce together and add to the pasta.
Thinly slice the mozzarella balls and lay them over the pasta. Top with the grated Cheddar.
Cook on CONVECTION 190◦C + GRILL 2 + SIMMER MICROWAVE for 15-18min or until golden.
Garnish with basil leaves before serving.