The Curious Case of Maggie Macbeth | Stacey Murray
---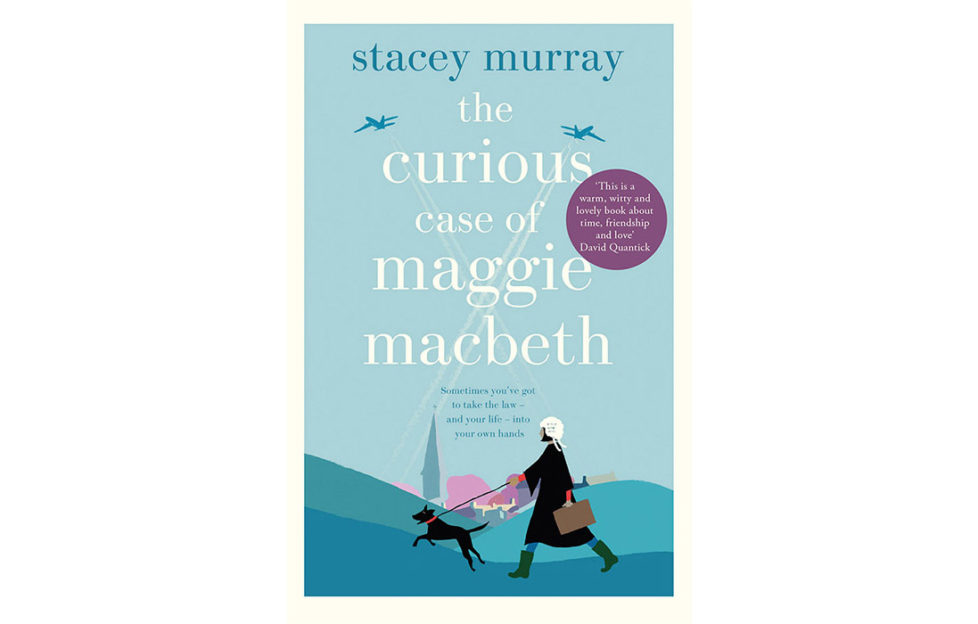 REVIEWED BY KAREN BYROM
A new life in the country
What's a high-powered corporate lawyer like Maggie Macbeth doing in the sleepy Peak District village of Archdale?
Her old university friend Cath is surprised when she turns up on her doorstep, jobless and homeless, but happily takes her in.
After all, she has plenty of room since her three elder children moved out – along with her husband, who has left her for a younger model.
Chafing at the quiet pace of life in the country, Maggie spends her time applying for new, even more high-powered jobs in exotic places. That's when she's not stirring up the locals with ideas for improving the pub and community café and taking driving lessons.
She also downs rather a lot of Muddy Duck, the local's house wine!
As the months unfold, Maggie settles in, getting to know the locals, though there's no love lost between herself and Cath's pal, the snobby, bitchy Tiggy.
Humorous yet perceptive
She forms bonds with Cath's younger daughter Lauren, and makes friends with local farmer Rob. Rob's own existence is under threat from unscrupulous lenders pressing him for loan repayments.
Maggie still thinks she wants her own life back. But in her fight for justice for Rob, will she find a new direction and settle for a life in the country?
Humorous as the writing is, this story is also a very perceptive look at the struggles so many forty-something women face.
The themes of sexual harassment in the workplace; being cast aside for a younger woman; toxic friendship; bereavement and grief are all explored with sensitivity and insight.
The person she was meant to be
Maggie is a marvellous character. At first sight she's bold, brash and bolshie, but it soon becomes clear that life's knocks have left her with no choice but to follow the path she's chosen. In changing her life, she doesn't change herself, but becomes instead the person she was always meant to be.
Long-suffering Cath is far more straightforward, and the perfect foil to Maggie's more madcap ways.
But she too learns something about herself over the course of her friend's stay. Not least is the idea that friendship means supporting your chum through thick and thin – something Tiggy doesn't ever seem to have grasped.
With a great supporting cast of characters, a beautiful scenic backdrop and plenty going on under Archdale's outwardly dull exterior, this is a warm, funny story with a heroine who will surely touch your heart.
The Curious Case of Maggie Macbeth by Stacey Murray is published by RedDoor, RRP £8.99 PB
You may also like: