Natural-looking Hair Colouring At Home
---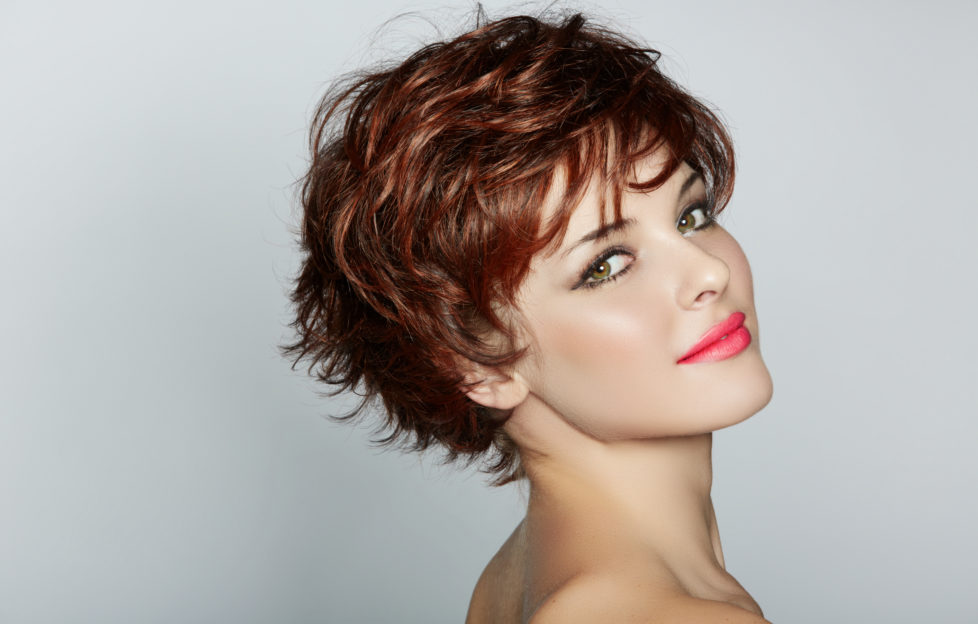 pic shutterstock
If you've never dyed your hair before, here is some advice from Kerry Capewell,  in-house hairdresser and colour advisor for natural colouring specialists Naturtint
Will I damage my hair?
If it's the first time you are dyeing your hair, why not start with semi-permanent?
Generally, these are gentler hair colours that simply sit on the outside of the hair as a 'coating', which will gradually wash away over time.
Any dye which permanently changes your colour has to contain chemicals to do that – but, of course, you can find chemically-lighter brands like Naturtint, which contain the lowest levels possible to still achieve an excellent result.
Naturtint is not only free from ammonia and resorcinol but is also enriched with natural and organic plant and seed oils and extracts, to gently care for your hair and scalp so it is still very gentle on the hair.
How can I make sure my hair is in good enough condition to colour?
You'll always get better results if your hair is healthy.
So, we would never recommend dyeing your hair if it's already prone to breaking or very brittle.
But if you have any doubts like this, then it's always worth calling the company's helpline before you make any decisions. Naturtint offers a free helpline on 0345 601 8129.
And of course, you can always see what effect the dye has on your hair after you do a strand test:
1. Use the same mixture you prepared for your skin sensitivity test.
2. Cut a small lock of hair from the root and, wearing the gloves provided, completely cover with the mixture. You might find it helpful to secure the ends with some sticky tape first.
3. Rinse the hair clean after 20-30 minutes. In the case of stubborn grey or to achieve a more intense colour, leave the mixture for a further 5-10 minutes.
4. Gently dry the section of hair to reveal your result. At this point you can check the condition of your hair by gently pulling it. If it springs back then you're good to go, but if it snaps then don't attempt colouring.
How do I know what colour will suit me?
Think about what colour clothes really suit you. Do you look better in cool colours or warm colours?
What is your skin tone?
Cool-toned skin has pink, red, and blue undertones, while warm-toned skin has yellow, peach, and golden undertones.
Those with warmer undertones generally suit golden blondes or honey browns. Conversely, those with cooler undertones look better with cooler hair colours, like ash blonde, black or auburn brown.
It can be quite overwhelming trying to decide what colour you want – so it's worth talking to someone on the helpline if you are unsure.
But generally:
NATURAL shades are perfect if you wish to keep your natural tone and are the best for covering grey.
ASH shades will add a cool tone to your hair and are ideal for counteracting brassiness.
COPPER AND GOLDEN shades will add warmth to your hair while MAHOGANY AND RED shades will add vibrancy – ideal for those looking for a more striking or fashion led look.
What about grey hairs?
Naturtint permanent hair colours offer complete grey coverage from the very first application.
If your grey is particularly stubborn and resistant to colour, you may need to allow it to develop for the full 40 minutes in order to achieve complete coverage.
For the best results when colouring grey hair choose a colour from the Natural shades.
I've read that some people can have bad reactions to hair dye so how can I check I am not allergic?
We can't stress enough how vital it is to do a skin test 48 hours before you use any hair dye even if you've used it before.
Follow the instructions which come with your hair dye and don't be tempted to skip this step.
Allergic reactions are rare but can be serious.
How do I make sure I get an even colour?
Always follow the instructions on the box and leave yourself plenty of time.
Get everything to hand that you need and make sure you cover your clothes and protect surfaces just in case you accidentally spill any.
Don't try to apply the whole bottle at once.
Take small sections of hair and make sure you have really covered it well, before moving on to the next section.
Don't forget the roots and the hair behind your ears and back of your neck!
Will the dye colour my skin too?
It's important to always wear your gloves when using hair dye to prevent staining but believe it or not, if you do get colour on your forehead or around your ears then rub in with a little of the hair dye and wipe it off. Sounds weird, right? But it works!
How long will the colour last?
Depends on whether it's semi-permanent or permanent.
A semi-permanent should last up to 10 washes but a permanent will remain until it grows out.
Will the colour run if I get my hair wet when I'm in the rain or swimming?
You might need to be careful with some very bright, colourful semi-permanent dyes which might run or stain clothes.
But generally speaking, no, the colour should remain on your hair – where you want it!
And if you are worried about the colour fading when you go swimming, wet it thoroughly before you get in the pool. If it's already damp it will help prevent the chlorinated water from being absorbed.
What happens if I don't like the colour?
Hopefully, if you have completed a strand test, you will love your new colour.
But if you really hate the colour and absolutely regret dyeing your hair, then speak to someone at the hair dye company first.
Most, including Naturtint, have a dedicated helpline run by hairdressers to help you with any problems.
But whatever happens, don't be tempted to try to lighten the colour or change it yourself –  talk to your hairdresser who will be able to find a solution for you which won't leave you feeling even glummer.