The Expert's Guide To A Home-Spa Experience
---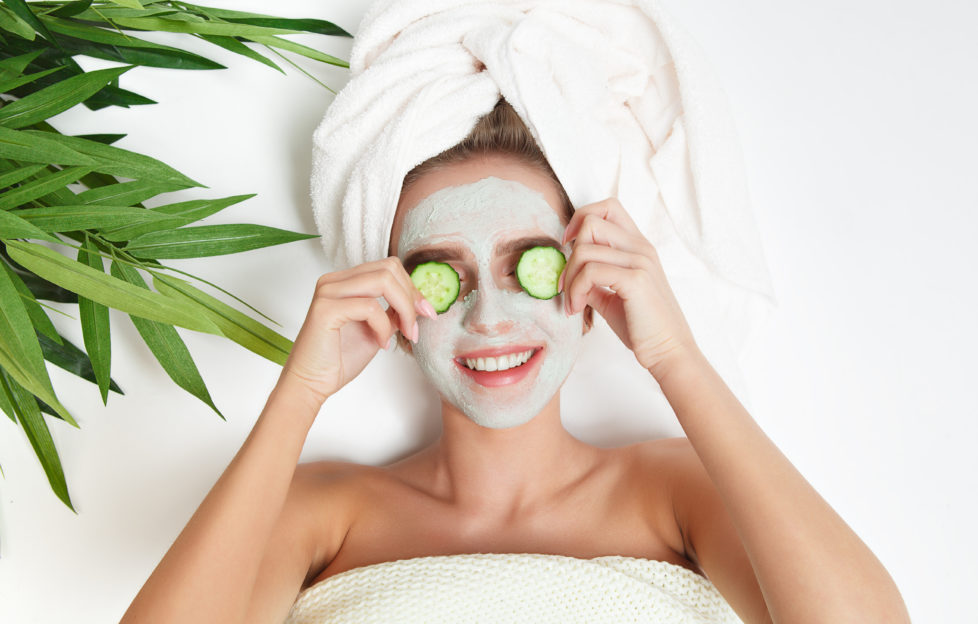 pic shutterstock
If a week of social distancing and isolation has made us realise anything it's that when you don't leave the house, beauty regimes can get a little slack. However without the usual temptations, now is actually a great time to indulge in those beauty sessions you always wished you had time for and focus a little more on you. Not only is this essential for maintaining positive wellbeing right now, but it also means that when normality returns, you'll be looking perfectly pampered ready for  socialising with your friends.
Marie Dolan, Registered General Nurse at DestinationSkin offers her top tips on how to give yourself a little TLC at home. So, light your favourite candle, grab a herbal tea, put on a calming playlist and get ready to relax!
Treat Your Skin
There's nothing better than sitting back with a face mask on. Not only are they great for relieving tension but they are also fab for banishing dry patches, minimising pores and removing blemishes. And, you can make these easily at home, so if your beauty cupboard is bare, don't panic.
Hydrate and nourish your skin with three simple ingredients: half an avocado, one tablespoon of honey and a handful of oats. Mix everything together, apply to your face and leave for 15 minutes!
Stay Silky Smooth
If you're having to take a break from hair removal treatments or wanting to ensure you maintain silky smooth legs ready for those summer months this top tip will help you out.
Grab some brown sugar and olive oil and add to a mixing bowl, stirring thoroughly and adding more of either ingredient until you get your desired consistency. Pop a drop of two of your favourite essential oil and ta-dah! You have a home-made scrub perfect for buffing away any dead or rough skin for beautifully smooth skin. What's more, any leftovers can be put in a container ready for next time.
Feel Good From the Inside
The best way to ensure you're looking and feeling great is to make sure you're drinking enough and continuing to eat a balanced diet – which we know can be hard when all you want to do is sit back with a cuppa and devour a whole pack of biscuits while you binge the latest Netflix series.
Why not support your local green grocers and create some delicious smoothie recipes to boost your immune system and help your skin to glow.
Here's one of our favourite recipes which is packed full of vitamins and antioxidants to keep you feeling healthy. Add 160g of ripe strawberries, 160g baby spinach, one small avocado, halved with the flesh scooped out, 150ml of bio yoghurt and 2 small oranges, juiced, plus ½ tsp of finely grated zest into a blender and whizz until smooth. For a thinner consistency just add a drop of chilled water and then blitz again.
Let Your Skin Breathe
Congested skin and clogged pores can lead to inflammation, large pores, blackheads and a dull and uneven complexion. This is caused by a range of factors including natural skin cell death and renewal, grime build up and release of toxins in the body, not removing make-up properly and environmental factors, such as pollution. Now is a great time to forgo your morning make-up routine and instead, invest some time in allowing your skin to breathe.
Cleanse, cleanse (and if you can exfoliate too!) – this is how your skin regenerates collagen and elastin and keeps it looking young. Without allowing this process to happen you can prematurely age your skin.
Follow this with a moisturiser as this will help to seal moisture within your skin for glowing results. Remember the best time to apply this is within three to five minutes of showering while your skin is still damp.
Relax
With all the uncertainty right now it's natural that your stress levels may be higher than usual but it's important to try and relax as stress can cause havoc with your health, sleep and skin. Taking 20 minutes to enjoy a bath is a great way to shut yourself off. Create a spa atmosphere with candles, a bath bomb or bubbles and a meditation video – there are loads available on YouTube which will encourage you to centre your thoughts, calm your breathing and help you to focus on the here and now. Aim to do this 2-3 times a week to ease any anxieties and help you sleep.
For more top tips on how to care for your skin visit Destination Skin