Have My Weekly Delivered To Your Door
---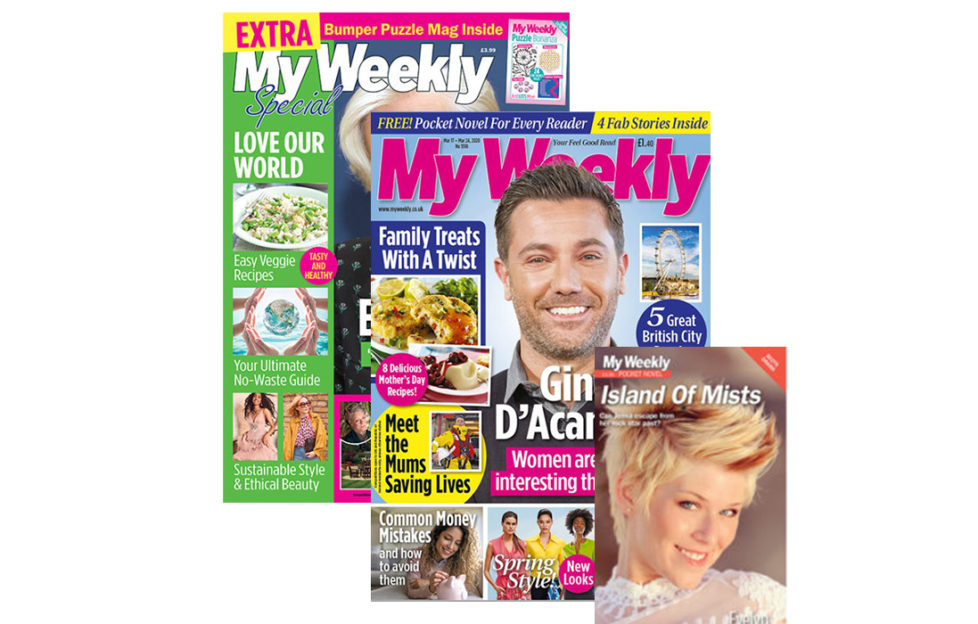 I hope you are all well. These are troubling times, and we understand many of you will be worried about COVID-19. We share your concerns, but I am sure we can all get through this together.
We are determined to keep providing you with Your Feel Good Read, packed with all the entertaining, relaxing and informative features you enjoy every week.
If you are having trouble getting out to the shops, you can get My Weekly delivered to your door by going to www.myweekly.co.uk/subscribe where we have some very special offers to help you through this tricky time.
Stay safe everyone.
Stuart, Editor
Home Delivery Is Easy To Set Up
If you'd like My Weekly, My Weekly Specials or Pocket Novels to drop through your letterbox before they're available in the shops, it's easy to arrange. Go to www.myweekly.co.uk/subscribe for all the information you'll need.