Celebrity Hair Stylist's Healthy Hair Survival Guide
---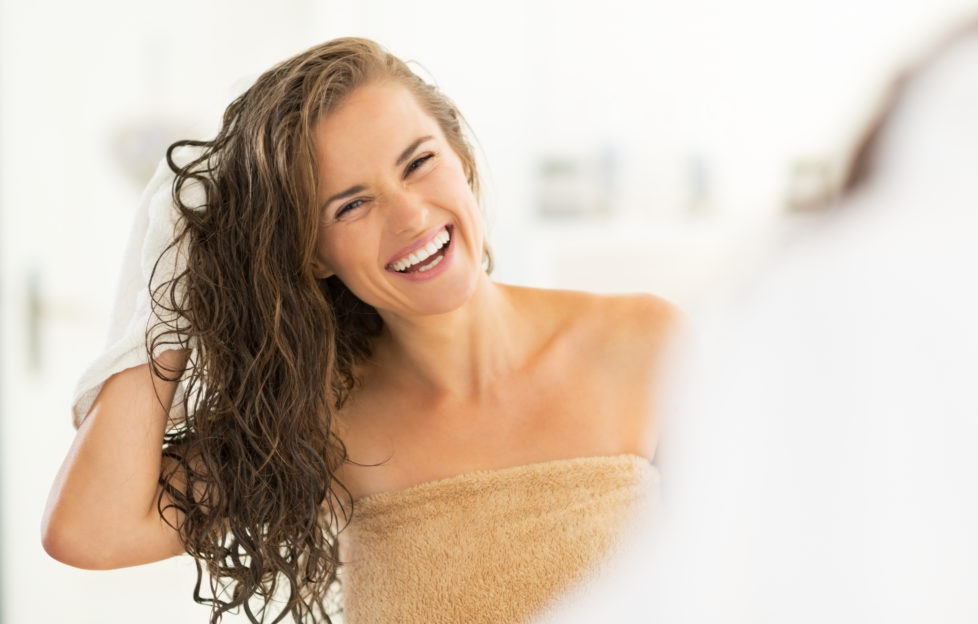 pic shutterstock
It's amazing of what we are capable of when we have to be. Just be wise the way you go about your hair upkeep. A hairdresser has 4 years of training to get to know how to cut and apply colour so do just the necessary and wait for them to do the rest once their salon doors are open.  Celebrity hair stylist Wendy Iles shares her tips for healthy hair maintenance.
Home Help
Quite a few salons are offering home drop off colour touch up kits for their customers with instructions how to use. This way you will receive your perfect colour match.  I'd suggest to just touch up what is most visible, which would be the hairline along part line and around the hair's outer circumference, do not forget the crown area a place you never see but a big tell-tale area to everyone else in your home as when you sleep the crown often flattens out and divulges a thousand sins. So work the colour in a 2 inch circular sections around the crown, be sure you have a back mirror to help guide you. Leave all the rest for your hairdresser to address once their doors are open again.
The BB Fringe
If you have my first suggestion would be to transform them into curtain bangs (Bridgette Bardot like) with a soft centre part or try a side sweep. If you really can't support the length then gently ease off some length starting from the middle section moving to the outer edges, holding scissors vertically  will avoid sharp blunt edges. Best way to tackle this as an amateur is with a manicure scissor.
If none of this is appealing, use a head band and just be fringe free until the salon doors are open!
Mask Up
Nurture yourself with a Spa moment. Select a high-performance hair mask and smother to on both hair and scalp. The  Iles Formula Spa Pack  has an infusion of vitamins alongside a cocktail of raw virgin ingredients in the mask, for this stay at home period it is the excellent choice as you also profit with their award winning shampoo and conditioner. https://ilesformula.com/shop/spa-pack/
Curl Crazy
If you have a natural curl and you are used to weekly blow outs why not use this moment to discover how to work with your natural curl. No harm done as no-one much is watching. First is to understand curl and know how to coax it into its natural glory.  Keep in mind, if it has been a while since you have worn your hair curly, it may take some time before the curls "work" well for you. Just have patience, follow these tips and techniques every time you wash, and before long your curls will bounce back to normal.  Always remember though, thirsty curls will never perform to their highest potential.  Keep your curls always hydrated for best results. Here is your first bout of reading with all the pro tips on curls  https://ilesformula.com/a-step-by-step-guide-to-perfect-curls-from-start-to-finish/