My Weekly Special
---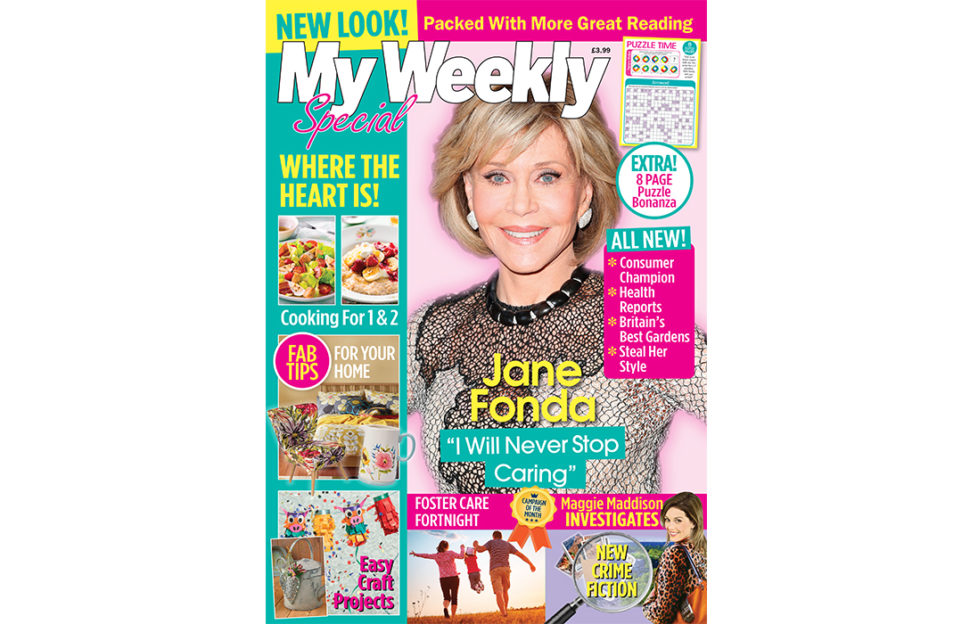 Look what's inside…
Our cover star Jane Fonda on why she will never stop caring
NEW! Steal Her Style – celebrity fashion!
NEW! Campaign Of The Month, The Fostering Network
Coastal Routes and Seaside escapes
NEW! Britain's Best Gardens – where to see rhodies
All you need to know about Herbal Medicine
Latest Menopause News
Hot Home Looks
30 Fabulous Spring Florals to add to your home
Craft – Pinata Bunting and Hanging Hearts to make
Eat Wisely and Well – a week's plan, plus recipes for 1 and 2
Sue Hayward – our NEW Consumer Champion! Read the latest advice in her new column.
Top fiction stories
Beauty, your skin but better!
On sale from April 16 2020, only £3.99! Available from supermarkets, newsagents and by subscription.