The Forbidden Promise | Lorna Cook
---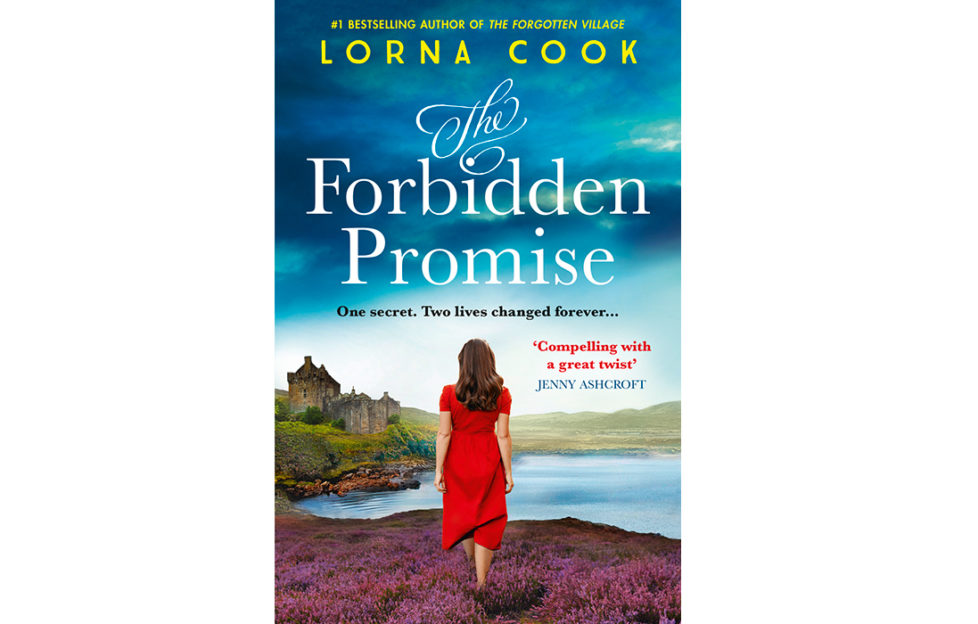 REVIEWED BY KAREN BYROM
Take a splendid Scottish manor house, fallen on hard times, a disillusioned marketing PR looking for new challenges, and a World War II mystery dual time-line narrative, and you have all the ingredients for an enthralling read!
The Forbidden Promise by Lorna Cook opens with newly-unemployed PR Kate arriving at Invermoray House. Her advent isn't uneventful – she nearly knocks down the son and heir, James McLay as she battles through a storm to get to her destination.
It's not a good start – but it doesn't fully explain James's antagonism towards Kate and her role of helping his mother, Liz, turn the house into a thriving B&B.
With such a challenging job and challenging colleague, Kate finds relief in exploring the mystery of two portraits from the 1940s that hang on the stairway of the house. Apart from their portraits, brother and sister Douglas and Constance McLay have been erased from the family history, apparently disinherited. What crime could they possibly have committed?
Back to 1940…
In a parallel narrative, the story takes us back to 1940, where Douglas is an RAF pilot, and Constance a dutiful stay-at-home daughter. Then a plane ditches into the loch and she rescues the stricken pilot. Disillusioned by war, he wants to remain missing, and she makes a promise to him that in the end may cost her dear…
Despite the distance of eighty years, both Kate's and Constance's stories have strong parallels. They are both victims of circumstance, both thrust into difficult situations, and both bound by promises, by loyalty and by the stirrings of love.
While I enjoyed both threads of the story, it was Constance's that particularly enthralled me. She has to defy friends, family and the conventions of the time. Her relationship with the pilot she saved blossoms beautifully, if fragilely, and you're never quite sure how it will end.
But Kate, too, is an attractive character, fierce and feisty, and deserving of her own happy ending.
Both threads of the story offer drama and romance, and finally come together in a satisfying resolution.
A gripping, enjoyable read.
The Forbidden Promise by Lorna Cook, £7.99 PB, published by Avon, is available now on Amazon.
About the author
Lorna Cook's debut novel The Forgotten Village went straight into Kindle's bestseller lists and has recently won the Romantic Novelists Association's Katie Fforde Debut Romantic Novel award.
---
You may also like: