Take A Virtual Tour of Exbury Gardens
---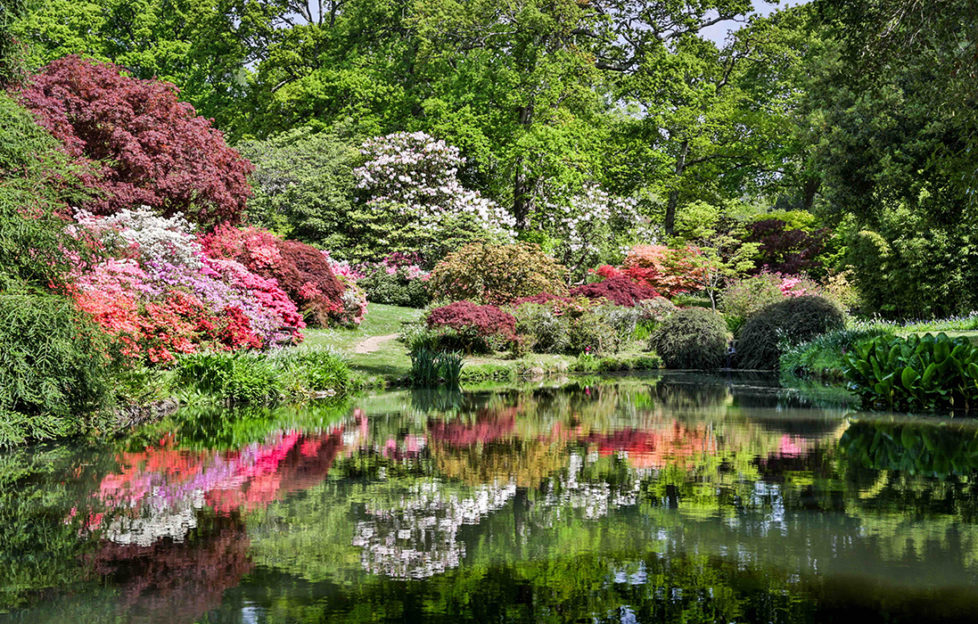 Since the lockdown began, 200-acre Exbury Gardens in the New Forest has been running virtual garden tours, filmed each day by Marie-Louise Agius, great grand-daughter of Exbury's founder Lionel de Rothschild…
Although Exbury Gardens has been officially closed to the public due to the recent coronavirus challenges, the owners didn't want anyone missing out on the stunning spring blooms that are truly spectacular at this time of year.
Packed with magnificent camellias, magnolias, rhododendrons and azaleas – some around 100 years old – as well as acres of daffodils and other bulbs, the gardens normally attract around 90,000 people through its gates during the peak spring season.
Marie-Louise Agius, great grand-daughter of Exbury's founder Lionel de Rothschild, a landscape designer by trade but also a keen photographer and drone flyer, is now sharing the seasonal display with a whole new audience. Accompanied by Willow, a delightful cockerpoo, the virtual tours are proving popular with regular visitors and those who are discovering Exbury for the first time.
Marie-Louise said,
"As I'm based down at Exbury during the current isolation situation I thought it would be a great idea to bring the Gardens to everyone virtually, personally.
"They are literally bursting at the moment, really hitting their stride. I know it's not the same as visiting them, but hopefully this way thousands of people can still enjoy their beauty and wonder.
If these beautiful Gardens can bring some cheer in these strange and unsettling times, then that is fantastic.
Created by Lionel de Rothschild in 1919, Exbury has now grown to become a stunning garden paradise filled with rare plants, shrubs and trees. Its Centenary Garden, designed by Marie-Louise Agius, opened to the public last year, as did the River of Gold, around 150,000 mainly yellow spring bulbs planted in the lawns, weaving around rare trees near Exbury House.
Tour the beautiful grounds now…
Birdsong
---
The Wiggly Tree
---
Daffodil Meadow
---
Through The Trees
---
The Glade
---
Late Evening Sun
---
Want To See More?
Exbury's virtual garden tours can be found at @ExburyGardens on Facebook, Twitter and Instagram. Look out for Marie-Louise's latest videos there.