Coping With Financial Anxiety During COVID-19
---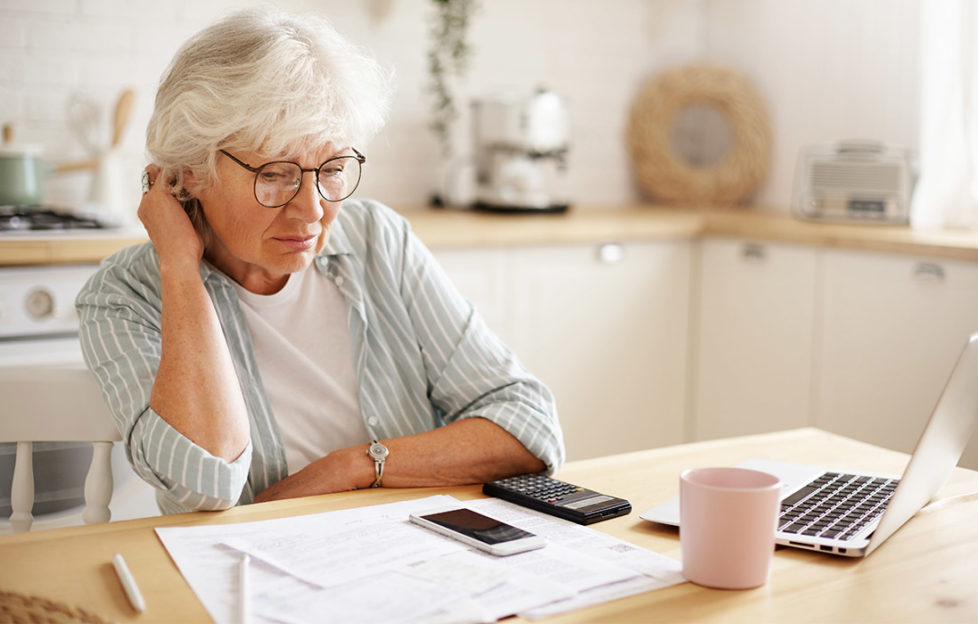 Pic: Shutterstock
Paul Day is a Support Officer at wellbeing charity CABA.
Talking about your finances is never going to be easy. Along with politics, sex and religion, the subject of money is often considered deeply private  – something never to be discussed in public or even among  family.
That is why so many of us remain silent, even when we're suffering. The barriers preventing us from reaching out and asking for help when we're experiencing financial hardship can sometimes feel simply too high to overcome.
Strength in solidarity
But in the midst of a global crisis, when so many of us are worried about our personal finances, our businesses and our futures, we can find strength in solidarity.
Now, more than ever, we need to break down those walls and learn how to ask for help.
Failure to do so could have severe and long-lasting consequences:
Citizens Advice found that 74% of people who have financial difficulties have experienced mental health issues. More than half have had panic attacks.
Increased stress levels also lead to a lack of sleep, which can impact physical health.
Financial worries can have a profound effect on personal relationships, isolating people from support systems when they might need them the most.
So, how do we ease the burden and empower people to open up about money?
Understand your feelings and express them
Financial wellbeing is about control, over your day-to-day decisions and long-term goals. When we lose this sense of control, we find ourselves stifled, caged in, helpless.
Anxious thoughts start to cross our mind, such as:
Can I pay rent this month?
Will I ever be able to buy my first home?
Do I have enough money to support my family?
Will I have enough money saved to enjoy retirement?
Many of us might find ourselves worrying about these questions on a more regular basis now as the world enters a period of economic uncertainty.
Anyone can have money problems
Anyone can have these feelings, regardless of income or profession. Just because someone is earning a high salary, they are not automatically financially solvent.
For example, Salary Finance's UK Employers' Guide to Financial Wellbeing survey found that those earning over £100,000 reported the same level of concern about their personal finances as those earning less than £10,000.
This could be because of cash flow or debt challenges which inhibit them from saving, or personal circumstances.
Accepting that these feelings are normal and that you are not alone is the first step towards better financial wellbeing. This will allow you to be kinder to yourself and create space for you to unravel your thoughts and anxieties.
Once you have a better understanding of what you're feeling, you should find it easier to open up and take the first steps towards better financial wellbeing.
Take stock of your finances and create a budget
Before you reach out for help, it's useful to have an accurate picture of your financial situation.
Knowing your income, expenditure and disposable income once your day-to-day expenses are covered, will give you confidence in your decisions and help you to create a budget.
If your partner or spouse usually looks after the finances, be sure to talk the budget through with them, so you both understand your financial situation.
Tackling any  debts you owe during this time might seem daunting – but it's OK to ask for help.
There are constructive and positive steps you can take to work your way towards becoming debt-free – and what's more, there are plenty of online guides that will walk you through every step of the process.
Know what help is available to you
Your income may be affected while you're in quarantine, self-isolating, or if your child's school, your workplace or your business is temporarily closed.
In many instances CABA can provide financial support to get you through the tough times to keep you and your family well.
This includes:
Mortgage and rent support
The UK Government has announced that all mortgage providers must give a three-month 'holiday' to those struggling to keep up with payments.
If you're renting, emergency legislation means you are protected from being evicted. If you are struggling to pay rent, talk to your landlord to discuss how they might be able to help.
Interest rate cuts
The Bank of England has cut interest rates from 0.75% to 0.1% as an emergency measure to help reduce the financial impact of COVID-19 on borrowers and businesses.
The reduced rates will help anyone who is on a variable rate mortgage or looking to move to a new deal.
Job security
The Government has said it will pay 80% of wages for employees wherever their employer cannot afford to keep them. If you're self-employed you can claim a taxable grant worth 80% of your trading profits up to a maximum of £2,500 per month for the next 3 months.
Support for small business
The chancellor has set out a support package for small business such which includes grants, a VAT holiday and a Business Interruption Loan Scheme.
Look for the positives
Research in the field of neuroscience has shown that practising gratitude regularly can help to rewire your brain structure.
Feeling grateful stimulates the production of natural 'antidepressants' such as serotonin and dopamine, giving you a feeling of contentment and wellbeing. Try writing down 3 things you're grateful for each day.
Remember, you don't have to struggle alone. CABA, the wellbeing charity, offers a number of free self-help guides on its website that can help you to deal with financial anxiety.
Its dedicated financial wellbeing page features a tailored toolkit of free services and self-help resources relevant to you.