Boozy Banana Bread
---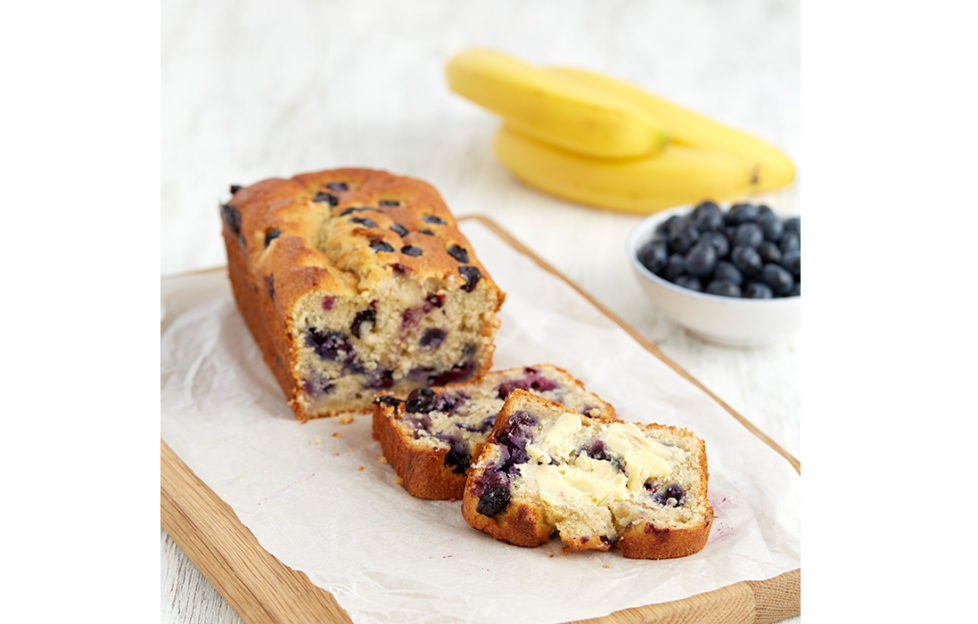 There's no doubt that Instagram feeds are currently flooded with banana bread galore, so whether you have hopped onto the trend already or are yet to dabble, we have a very appealing recipe from Aldi
Preparation time: 10mins
Cooking time: 40mins
Makes: 1 loaf
Preheat oven to 180°C, Gas Mark 4, and line the side of a loaf tin with non-stick baking parchment.
Peel bananas and chop.
Whisk bananas, rum, eggs, cake spread, caster sugar, flour and baking powder until smooth or blend in a food processor.
Put a third of the batter into the bread tin and sprinkle over a third of the blueberries. Repeat this until you have used all the ingredients.
Bake for 40mins, or until risen.
Allow to cool, then slice, serve and enjoy!