Sponsored
Herbs, the Perfect Garnish for Aldi's Award-Winning Spirits
---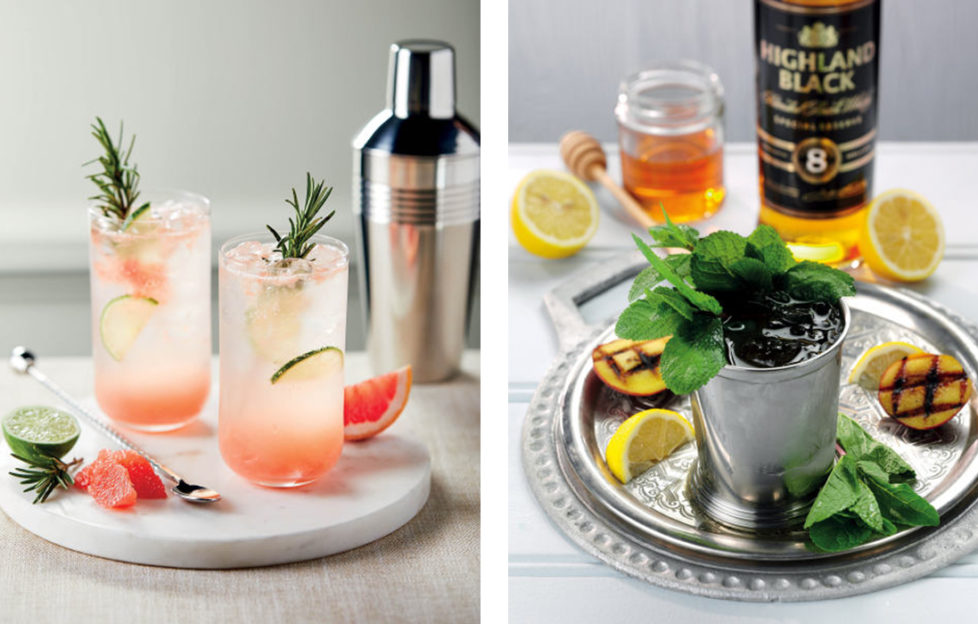 There's never been a better time to grow your own produce. Aldi, the UK's lowest priced supermarket, has teamed up with celebrity horticulturist Matt James to show the nation how easy it is to grow herbs, and the creative ways you can use them to add fresh flavours to your food and drinks…
We're all close to home just now, with a little more time on our hands, so why not take the plunge and create your very own herb garden?
Need help getting started?
Aldi's new range of inexpensive gardening equipment includes everything you'll need, and you don't even require outdoor space to get started! Check out the latest deals in their Garden Shop and in stores.
Follow Matt's guide for easy planting and before long you'll be ready to try these recipes!
---
Go on, add a dash of flavour!
Aldi's award-winning tipples are the perfect base for these recipes – simply add your home-grown herbs for a taste sensation!
Grilled Peach Julep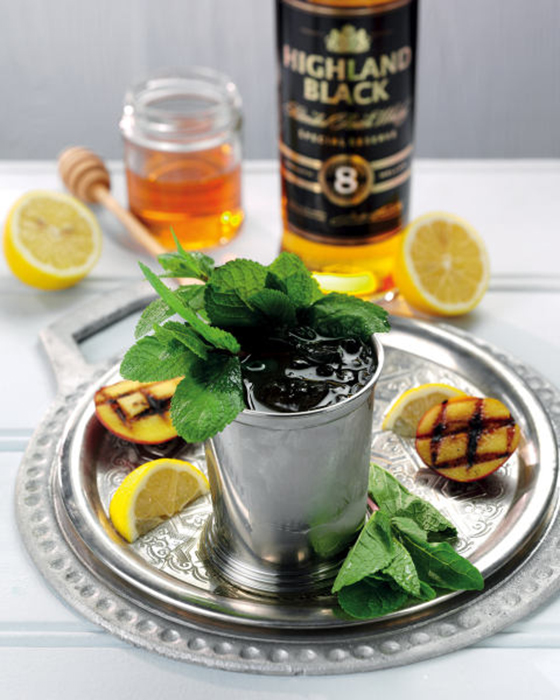 50ml Highland Black 8-Year-Old Whisky
6-8 mint leaves
15ml honey
1 peach
10ml fresh lemon juice
To make:
Add the mint to the cocktail shaker and cover with the Highland Black 8-Year-Old Whisky.
Lightly muddle using a wooden spoon.
Add the honey to the cocktail shaker and stir until dissolved.
To make peach purée cut 1 peach in half and de-stone.
Lightly grill the two halves until they begin to caramelise.
Add to a blender until smooth and place in the fridge to chill.
Add 25ml of peach purée and all the remaining ingredients and stir to ensure all the flavours are combined.
Pour into an ice-filled tall glass.
---
Pamplemousse Gin
80ml Greyson's London Dry Gin
Juice of 1 Red Grapefruit
Juice of 1 Lime
Sprigs of Fresh Rosemary
Tonic Water
Ice Cubes
To make:
Put the grapefruit and lime juices together with the gin in a cocktail shaker, along with a sprig of rosemary and some ice cubes.
Shake well, then strain into two large gin glasses over ice.
Top up with tonic water, garnish with lime wedges and rosemary to serve.
---
Mango & Mint Frozen Yogurt
And here's one the whole family will enjoy – and it's so easy to make!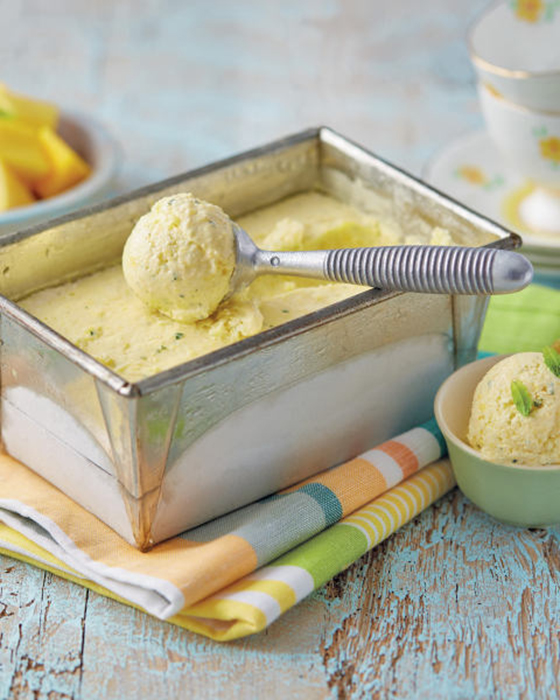 2 x 400g packs Ready to Eat Fresh Mango Chunks
500g Greek Style Yogurt
10g Fresh Mint
To make:
Chop the mint.
Put all the ingredients into a food processor and blend until smooth.
Pour the purée into a freezer-proof bowl.
Freeze for about 1 hour 20 minutes until semi-hard and serve.
If it's been in the freezer a long time, allow it to thaw for 15 minutes before serving.
---