Caring Celebrities Join Alpha Club To Help Hero Key Workers
---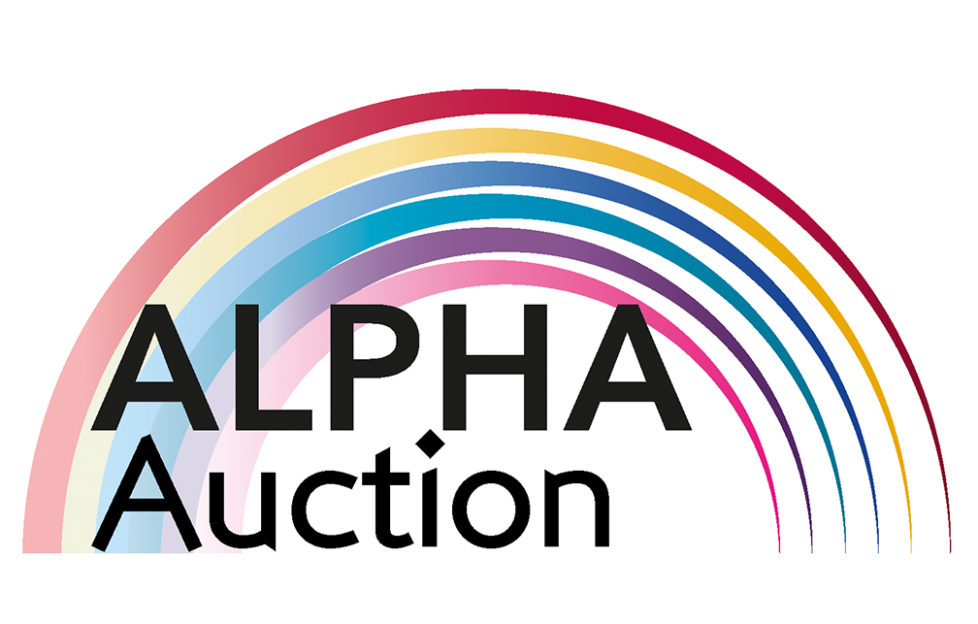 Alpha Club members want to give something back to the NHS, key workers and carers who continue to work throughout these unprecedented times to keep us all safe. The Club is known for combining business with exclusive, dazzling events while raising money for great causes.
The Alpha Club's message of support to key workers included an emotional tribute performed via video link by their talented promo team, who are famed for their performances in the West End.
This was followed by the launch of the Alpha Auction Site to raise critically needed funds for some of the charities that support our nation's heroes.
The Alpha family has recognised that many charities have lost huge amounts of vital funding to their services during the pandemic. This has caused incalculable pain and suffering to all who reply on their support.
Auction for the Carers Trust
The Alpha Auction has launched to raise funds for the Carers Trust – a charity which works tirelessly to support many people who are filling vital, unpaid caring roles. They include young carers and young adult carers.
HRH the Princess Royal is President of Carers Trust, which aims to improve  support and provide services and recognition for anyone living with the challenges of caring for a family member or friend who is ill, frail, disabled or has mental health or addiction problems.
All of these people are particularly vulnerable during the coronavirus crisis, and are often left without adequate protective equipment or support.
The Alpha Auction for Carers Trust runs until midnight on Wednesday, May 20, 2020.  All donations and final auction bids are paid directly to the charity.
"Helping us to do more in a time of need"
Welcoming the online auction's launch, CEO of Carers Trust, Gareth Howells, said,
"Even before Coronavirus and lockdown, hundreds of thousands of unpaid carers across the UK were struggling with issues like lack of money, isolation and loneliness due to the need to stay at home to care for a loved one who cannot look after themselves."
Gareth continued, "Coronavirus has made these problems much, much worse.  That's why Carers Trust is determined to be there for the UK's carers, and at the moment they need our support more than ever before.
"The Alpha Auction will help us to do this. We are hugely grateful to The Alpha Club for setting it up, and to everyone who has donated the incredible prizes to be won. Their generosity helps us to do more for carers in their time of need."
The exclusive, rare and exciting auction prizes include money-can't-buy experiences that will provide a real spark of hope for the future. These will include:
Tickets to invitation-only events;
Private celebrity meet and greet experiences;
Sumptuous VIP experiences including full yacht hospitality at the Monaco Grand Prix 2021.
The auction will run right up until midnight on Wednesday, May 20, 2020.   The auction prizes have proved an instant hit, with many donations made via the auction site and total bids nearing £25,000 already.
Everyone who donates £20 or more via the site will be entered into a prize draw for the chance to win a luxurious family holiday to Florida. This includes:
Two adults and two children
Flights and accommodation
Disney Park Tickets for three days.
This additional gesture has really caught the imagination of the celebrity sporting world. It started with a nomination from John Conteh MBE to Wasps legend and Alpha Board director Peter Scrivener to donate on behalf of a key worker. A campaign within a campaign was born, and has ignited on social media.
The Golden Ticket campaign has already reached vital key workers and has raised more than £2000 so far towards the final auction total.
Celebrity friends
It wouldn't be Alpha if their wonderful generosity was not matched with a little magic from their celebrity friends of music, stage, theatre and sport.
Throughout the month, surprise performances and tributes can be found across their social media channels as everyone comes together to support this wonderful cause.
Contributors to date include: Jack Savoretti, Ortise Williams from JLS, Mazz Murray, John Conteh MBE, Ben Haenow, Ben Forster, Layton Williams, Matt Croke, Lauren Samuels, Michael Xavier, Peter Scrivener, Kenny Logan, Tom Shanklin, Gabby Logan, Jonathan Davies, Neil Mellor, Chris Kirkland, Denise Lewis, Mark Foster and Friederike Krum.
Please support Alpha in this incredibly important campaign here and help make a difference for the Carers Trust!