Escape To The French Farmhouse | Jo Thomas
---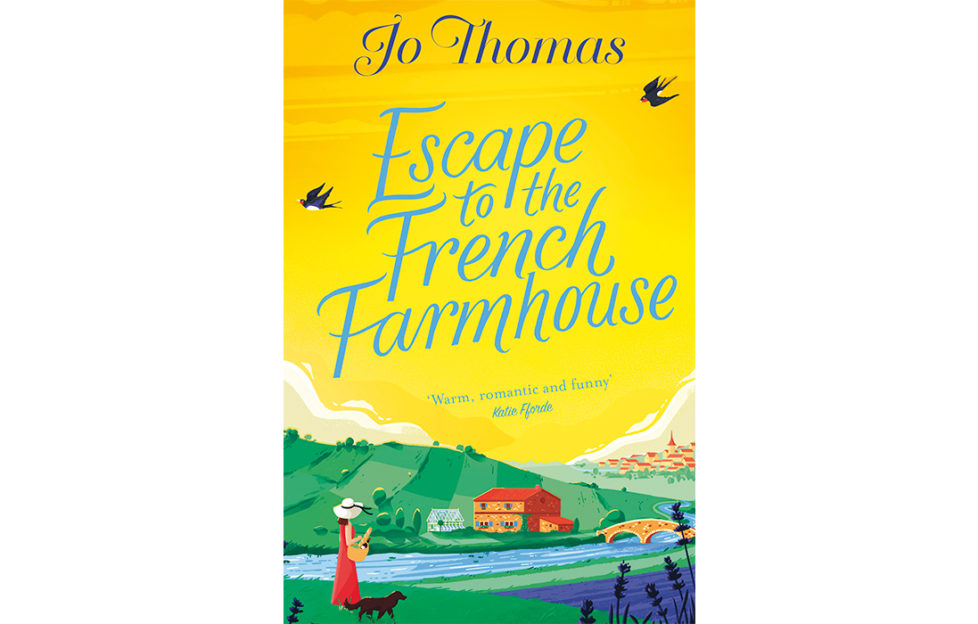 I've found it… the perfect recipe for coping with lockdown.
Simply take one deliciously chilled glass of rosé, marinate in a sunny spot and add a few chapters of Jo Thomas' latest novel, Escape to The French Farmhouse to the mix.
Afterwards, close your eyes and daydream for a while about the beautiful scented lavender fields of Provence and gorgeous walks by the river – bliss!
We all need some escapism at the moment and this latest little slice of joy from Jo certainly doesn't disappoint.
A courageous decision
Del and Ollie have relocated to Provence in search of a new life but after just six weeks, they realise that it's just not working.
They pack up to go home to their former life in England but at the last minute Del, having realised her marriage is over, bravely decides to stay on at their French farmhouse and forge a new way of life on her own.
Like a soothing balm for the soul, Jo's beautifully descriptive writing once again transports the reader to somewhere fabulous. This time, it's straight to the sun-drenched lavender fields of Provence.
Foodie descriptions woven into the narrative
This story of one woman's journey of self-discovery is an inspiring tale of friendship, romance and hope. With Jo's trademark foodie descriptions delightfully woven into the narrative, you can almost taste Del and Henri's culinary creations.
It's easy to root for Del as she makes peace with her difficult past and embarks upon a brave new direction. She begins her own business, forges new friendships with the locals and even forms a new kind of family in her farmhouse.
Uplifting and full of warmth, this novel is the next best thing to jetting off to France on a relaxing break away.
If you're looking for a literary escape where you can savour every delicious morsel of a page, then look no further.
Escape to the French Farmhouse by Jo Thomas is published by Corgi on August 6, 2020, RRP £7.99.  Available as an ebook from May 7.
More European escapes: