Celebrate VE Day In The Spirit Of Churchill
---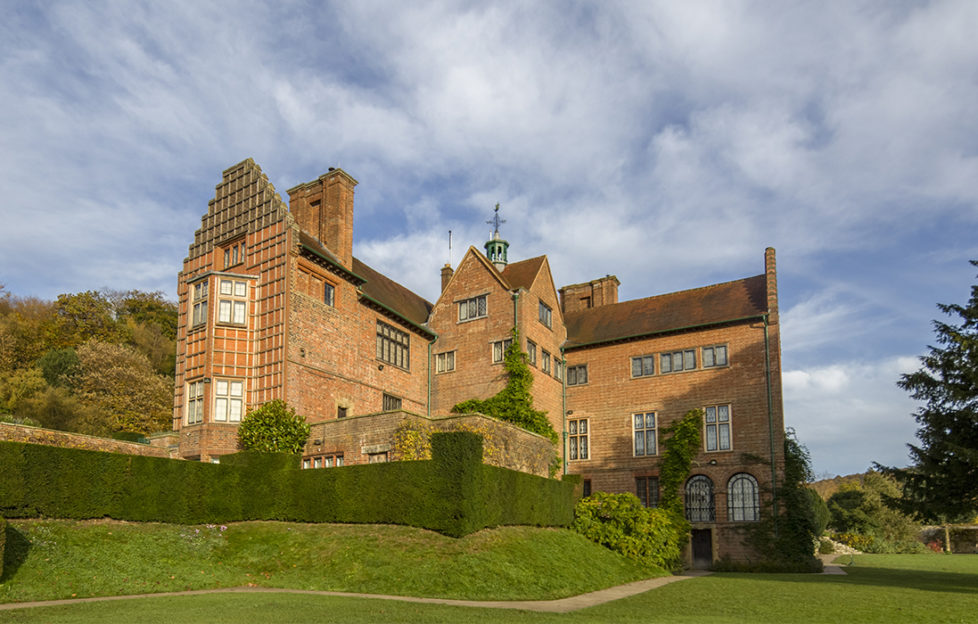 The house and garden at Chartwell, Kent. Pic: Nick Dougan
On Friday, May 8, the nation and the rest of the world will remember the enormous sacrifices made during WWII both at home and abroad.
Many will take the opportunity to celebrate joyously – just as people did 75 years ago – the end of the Second World War and peace in Europe.
Now under the care of the National Trust, Chartwell was the much-loved Churchill family home from 1922.
To mark the anniversary, the National Trust are encouraging people to celebrate at home by baking one of the former Prime Minister's favourite afternoon delights – a rich fruit cake.
Churchill's fruit cake at Chartwell
The recipe originates from one of Churchill's own personal and long-standing cooks, Georgina Landemare, who successfully catered for Winston, his family and any visiting delegates to Chartwell throughout the Second World War.
Mrs Landemare cooked for the Churchill family from 1939 until she retired in 1954.
According to her, Churchill was an "incredibly fussy eater". But having learned much from her husband, a French chef, she was often able to produce dishes that satisfied the Prime Minister's appetite for simple yet delicious British food.
During the war period, meals were often created using the most basic of ingredients as part of rationing.
Such was the impact of her endeavours, on VE night Churchill actually thanked Mrs Landemare personally. He declared that he "could not have managed throughout the war without her cooking".
Mrs Landemare went on to publish a cookbook entitled Recipes From No 10, printed in 1958. Read more about her here.
Victory in the Kitchen: The Life of Churchill's Cook is available at Waterstones or any good independent book retailer.
Celebrate VE Day with a slice of history
Once lockdown is over, visitors to Chartwell will once again be able to support the charity while sampling dishes based on Mrs Landemare's in the cafe at Chartwell named after her.
Matt Drew, National Trust Head of Food & Beverage, said, "The Trust's kitchen teams are encouraged to include food on their menus that reflects the story and provenance of the places they care for.
"Inspired by Mrs Landemare's original recipe, we have been able to create a fruit cake that excites our current tastes, while still reminiscent of the cake Churchill, his family and visitors would have enjoyed.
"Our visitors today are experiencing the history behind this truly remarkable home. They are also enjoying a slice of history by playing their part in helping to raise vital funds for our conservation work."
Make do and substitute in the spirit of wartime
Today's situation has echoes of the war era of rationing and being encouraged to stay at home. Trust experts have shared their tips to help use your store cupboard ingredients.
Rebecca Janaway, National Trust Development Chef, comments, "This recipe was a staple delight for Churchill.
"We want to encourage people at home to mark the VE Day anniversary by recreating the fruit cake using ingredients found at the back of their cupboards.
"For this recipe, why not add some different warming spices you might already have? Think aromatic, not spicy – cardamom, cinnamon, ginger, clove and five-spice all work nicely in this sort of cake.
"Making jams and compotes is also a great way to brighten up cakes while also using fresh fruit you might want to use up.
"If you have no wonky fresh fruit around, try different combinations of dried fruits that you might have. This will add a bit of variety and texture to the cake."
The National Trust – past and future
There are more than 350 food outlets at National Trust properties in England, Wales and Northern Ireland. Income generated helps to fund vital conservation work.
The National Trust is a conservation charity founded in 1895 by three people – Octavia Hill, Sir Robert Hunter and Hardwicke Rawnsley. They saw the importance of the nation's heritage and open spaces and wanted to preserve them for everyone to enjoy.
This year, the charity celebrates its 125th anniversary, and these values are still at the heart of everything it does.
To help mark this significant moment in its history, the Trust has committed to:
achieving carbon net zero emissions by 2030
establishing 20 million trees to help tackle climate change
creating green corridors for people and nature near towns and cities
running a year-long campaign to connect people with nature and
continuing investment in arts and heritage.
Ensuring everyone who visits feels welcome, and more people can access its places, are other key aspects of the charity's work.
Entirely independent of Government, the National Trust looks after more than 250,000 hectares of countryside, 780 miles of coastline and hundreds of special places across England, Wales and Northern Ireland.
Together with 5.9 million members and 65,000+ volunteers, the conservation charity works to care for nature, beauty and history. For everyone, for ever.