How To Easily Create An Air Bee And Bee
---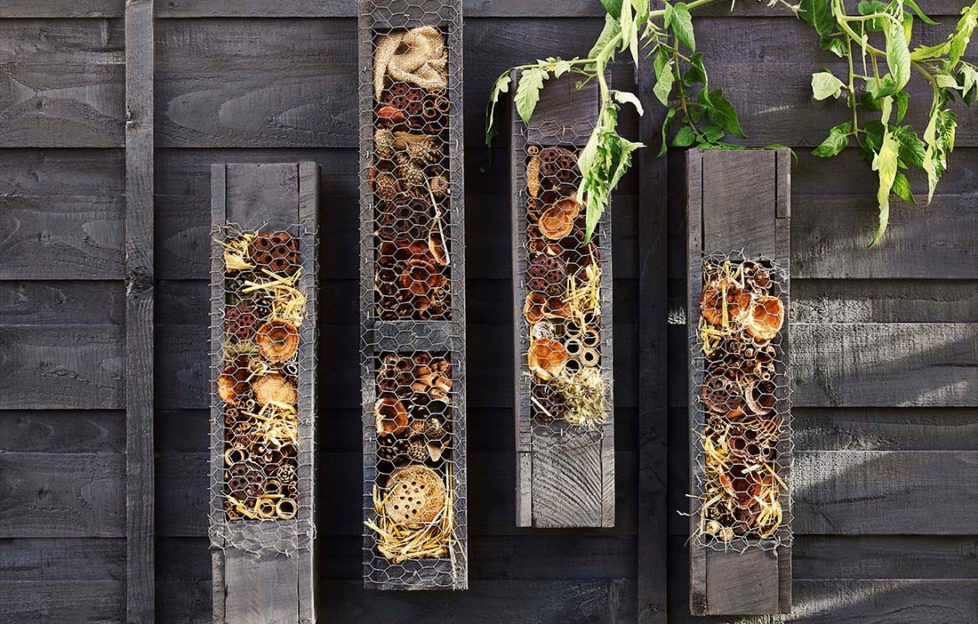 Pic: Air bee and bee
It's National Gardening Week and what better way to celebrate it than building your very own bee hotel! Bees are important for our environment, so why not provide them a place to stay when they're not buzzing about?
What you'll need:
1 x 5L outdoor wood paint (we used 5 Year Ducksback Silver Copse™)
1 x rough sawn wood pallet
1 x hand saw
3 x flat head nails
Sandpaper/ flexible sanding pad
2 x 2" paint brush
Collection of straw, pine cones, hessian, jute, natural dried grasses, cut bamboo etc.
Fine mesh chicken wire
8-10 metal pins
Wire clippers
Fixing bracket, drill and screws
What to do:
Step 1: Saw off the end of the pallet using a hand saw.
Step 2: Lever off one of the planks from the discarded pallet and nail to the back of the cut section creating an open fronted box with 2 long slots.
Step 3: Lightly sand the pallet then paint with 2 coats of Cuprinol 5 Year Ducksback in your favourite colour. Make sure you dust off after sanding with a clean brush. Allow to dry.
Step 4: Once dry fill each slot with natural materials.
Step 5: Cut a length of chicken wire to cover the open front and hammer in small staples to keep in place. Trim to size. Fix bracket to the back, hang off a fence and wait for the bugs to set up home in their new bug hotel.