Melanie's Binge Read Book Club
---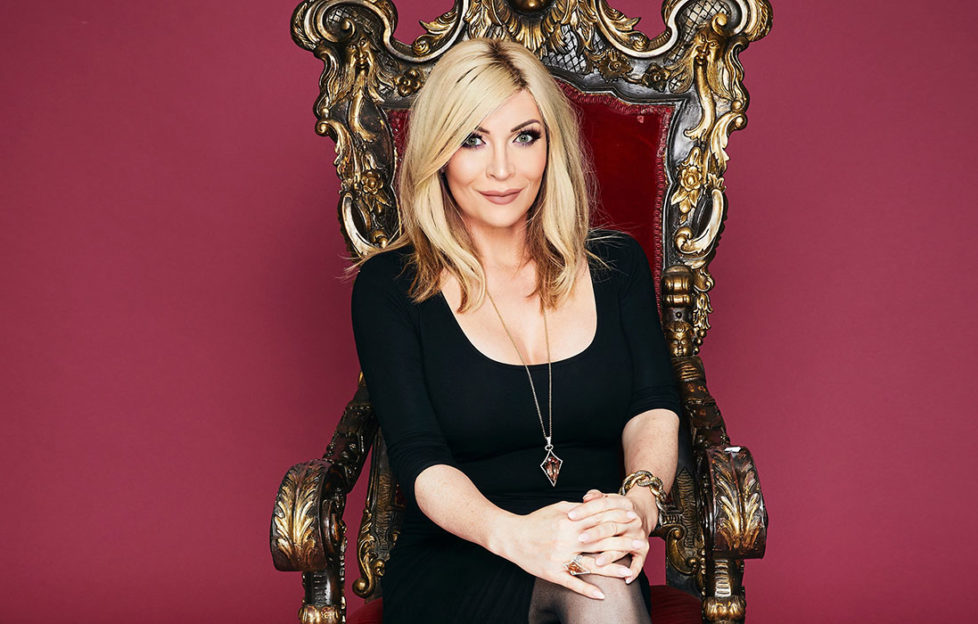 Author Melanie Blake
Author of The Thunder Girls, Melanie Blake, and her neighbours recently started their own book club. Find out what they've been reading this week… and how the club started
Well as we reached day 60 in lockdown, my little road once full of strangers, like the opening bar of that famous Australian soap opera theme, has "become good friends". So much so, that as well as doing little shops for each other or checking in that everyone is OK (especially the older members of the street who live alone), we came up with a brilliant idea.
Just over a month ago during one of our socially distanced gatherings for Thursday night's "Clap For Our NHS", a group of us, furloughed, retired or working from home, decided we would run our very own binge read club.
The reason we called it "binge read" is because we all have too little to do with the world on pause, so our goal is to read a book (hand delivered by one of us through each letter box on a Monday night) and then after Clap for the NHS on Thursday we all stay out – 2 metres apart – and discuss our reads! It really has become a wonderful little ritual and one I hope we will continue once life returns to normal.
This week's book – Valley Of The Dolls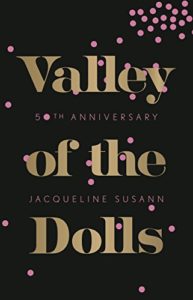 So it was my turn to choose this week's title and I decided that it was time to bring out one of the big guns, Jacqueline Susann's Valley Of The Dolls, which was first released in 1966 and went on to sell over 31 million copies – including the 8 we purchased for our little club!
Back in the 60s Jacqueline shocked the world with her take of beautiful ingenue Anne Welles who moves from her rural hometown to New York with dreams of making it in showbusiness. Although her story is over 50 years old, it is as fresh as the world we find ourselves in in 2020, where fame and notoriety seem to be the number one goal of our nation's youth.
On her journey to the top she befriends neighbouring girl Neely O'Hara, an aspiring stage actress, and then kind-hearted but tragically taken advantage of model Jennifer North. As the girls pursue their quest to make it to the top of the entertainment industry, we are witness to the dark side of drug abuse, betrayal, backstabbing and broken dreams.
I won't spoil the story other than to say it shocked the world when it was first published and has been published every decade since its first issue so it's in no way dated despite its origin and was universally popular in our group.
Fame at all costs…
The general feeling from all of us was sadness that, despite the tragedy of the characters' lives, even now all these years later, you only need to switch on any reality show to see that the dream of "fame at whatever cost" is still sadly the number one goal of many, including the children of some of our book club readers.
Sue who lives 3 doors down, whose daughter Lillie is desperate to become a model, gave it to her daughter to see if Jennifer's story could put her off, but I've not heard if it has had the desired effect. All in all, our general consensus was that Valley Of The Dolls has earned its place on the world's "must read no matter how old it is" list, not because it was way ahead of its time – but sadly a very accurate prediction that very little would change and that the old adage of "fame costs" is still accurate today.
Out of the three Valley Of The Dolls' leading characters only one finds a happy ending… but this tale of ambition and greed, love and loss is guaranteed to while away the lockdown hours and take you away from the misery we find ourselves in currently.
Read this fabulous tale to see which girl finds true happiness in the toxic world of make believe – but fasten your seatbelt, or mix yourself a stiff drink, as you may need it for the ride!
Marks out of 5…
We rated the Valley Of The Dolls 5/5 and all read it in 3 days. The 50th anniversary edition of the book is available in Kindle from £6.99 and paperback from £11.99.
Check in with the binge read club here every week.
---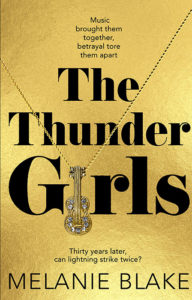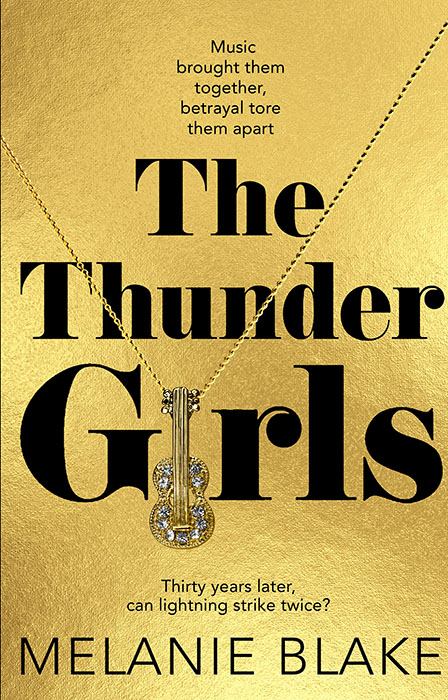 Melanie Blake is the author of The Thunder Girls published by Pan Macmillan, available on Amazon. Read our fiction ed's review of Melanie's book here…