Nature Bunting – A Lovely All-Age Craft Project
---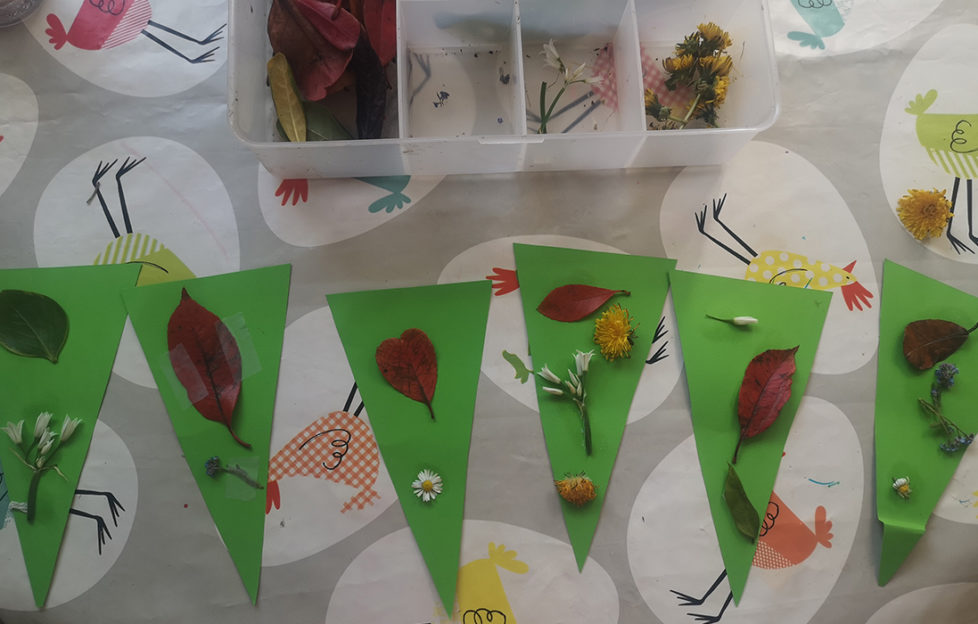 Video call your grandchildren and work on your nature bunting with them at the same time – or simply enjoy getting creative! If you don't have a laminator, then you could press the flowers and leaves you want to use for a week or so beforehand.
As a teacher with early years experience, I've always got a few ideas and tricks up my sleeve to keep our two- and four-year-old entertained. The weather has been on our side during this 'stay at home' period, so a lot of our crafts have been nature-themed.
While playing in the garden one day, our daughter found a red heart-shaped leaf. She was mesmerised by it and wanted to keep it to show to her friends.
I was going to laminate it to preserve it, but then thought it could be fun to make some nature bunting. So we all collected various leaves and flowers and set off on our task!
Nature bunting in 4 easy steps…
First, we spread the collection of gathered goods on the table so we could see them better.

I then laminated each one. This ended up being a bit of trial and error as some of the thicker flowers, such as the dandelions, did not fit through the laminator.

We then used a hole punch to make two holes in two corners of the triangles, fed some string through (ribbon or similar would work perfectly but we didn't have any at home) and hung it up in our courtyard area.
They're not necessarily arranged brilliantly, yet they're made by children and there's nothing like seeing the joy in their faces seeing their creations up around the house!
If you don't have a laminator, then you could press flowers between sheets of kitchen paper and heavy books for a week or two. Then glue them on to the card triangles and brush with clear nail varnish, if you wish, to make them more durable.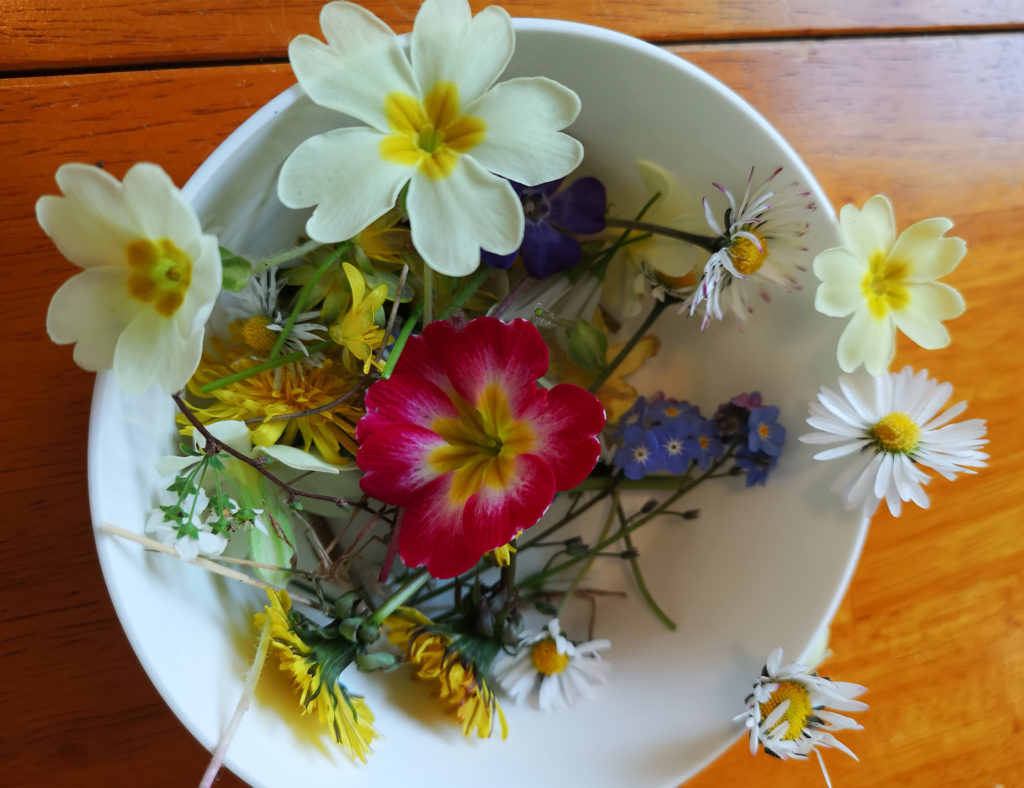 It's been a perfect way to preserve pretty flowers the children picked during this strange time we're experiencing, in addition to being a wonderful discussion topic about nature. We've since learned the names of various flowers in our garden and the curiosity which has stemmed from this has been exponential!
Take a look at other projects we've done, such as freezing flowers and watching  (and helping!) them melt, or making your own bug hotel, on Instagram: bish_bash_bosh_creations or Facebook: Bish Bash Bosh Creations.