Great Hair Tips for the Over 50s by Charles Worthington Hair
---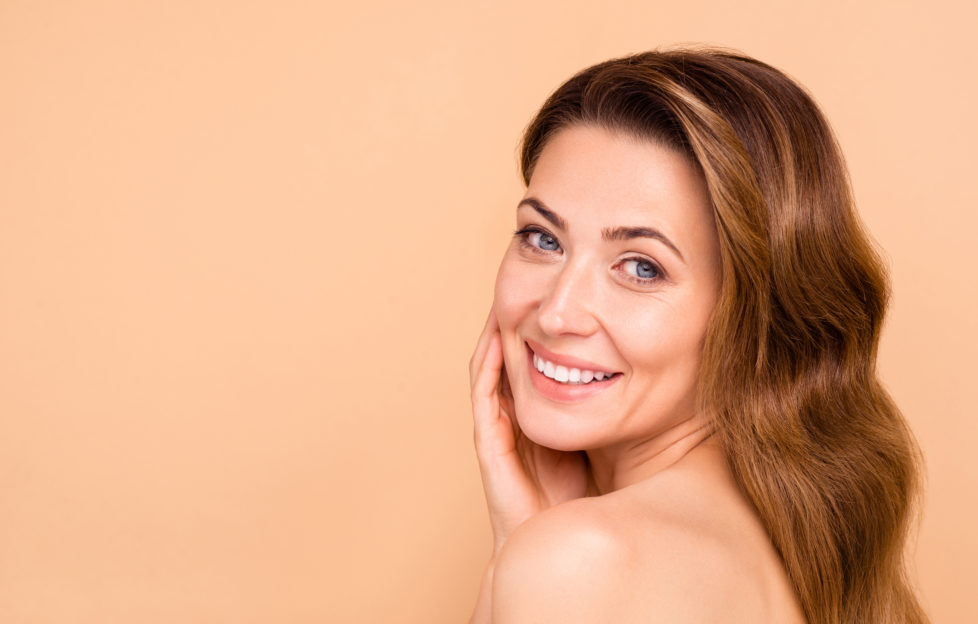 pic shutterstock
Don't miss this week's Looking Good pages for hair guru Charles Worthington's top haircare tips – and for more tops tips by Senior Master Stylist at Charles Worthington,  Johanne Herland, see below:
Best Styles for Fine Hair
Try a fringe first and make sure it's thick enough to give the illusion that rest of the hair visually is thick – it's a trick of the eye!
The length really depends on lifestyle and face shape: if you love the gym you will most likely not want hair in your face so go short enough for workouts or long enough to still tie back. A long bob will still go back in a hair tie!
Avoid too short or too many layers – a lot of stylists do this to create volume but all it does is give lots of fine pieces everywhere unless you spend ages blow drying for volume in layers, which no one wants.
To make fine hair fuller there's lots of choice. Colour/products/ styling/additions… add some lighter pieces throughout to swell cuticles and add bounce, add some soft waves to give illusion its thicker & wear messy/sexy, add some fill ins – I recommend 15 pieces of extensions each side under the parting so it fills in finer front pieces and adds thickness to baseline of haircut. Balmain or easylocks are my fave go-to products. Consultation is essential to see what colour/shape/length you're aiming for.
Products for fine hair – Kerastase Genesis range is amazing. It encourages new hair growth, protects from heat, plumps and gives incredible shine and soft hold, what's not to love!
Shu Uemura volume range is ideal too – it swells cuticles without causing static, which a lot of volume products do.
Mousse for volume not hold is best – apply to wet hair and blast dry to 90% dry, sweeping hair with fingers in the opposite direction of laying to get foot lift, then smooth with a brush.
Heat Protectant for Happy Hair 
Heat protection comes in many form, creams , sprays , oils even in some electrical appliances. I would suggest implementing it just before drying in a cream form in hair after washing if possible as Hair's cuticles are open & can absorb best at this stage.
You can use it on dry hair also (say second day) – for this option I would suggest a spray for easier application.
Kerastase do a whole host of hair elixir oils with a mix of protection included, for strength/elasticity/volume/ smoothing/ colour protect.
For fine hair, Kerastase Genesis defence thermique and Balmain heat spray are lightweight protectors.
For rebellious frizzy/curly protection Kerastase keratin thermique creme is best to aid blow drying whilst protecting.
For brittle or colour damaged hair, Kerastase ciment thermique is best.