How To Overcome Post-Lockdown Anxiety (Doctor Q&A)
---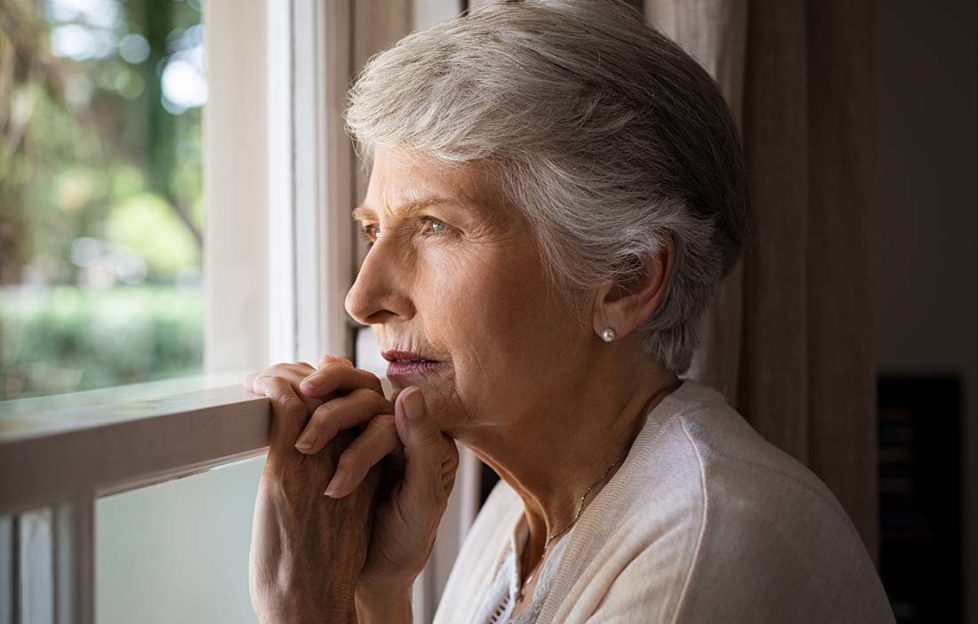 Pic: Shutterstock
This has been a worrying time for us all, but with lockdown measures slowly being lifted many are apprehensive of how they are going to cope entering the new world post lockdown.
Babylon Health asked Kirsten Macphee, Digital GP Community Lead and member of ClinOps Wellbeing Team, to advise on how to overcome anxiety about safety, jobs or social interactions and how we can prepare to go back to a "normal" life.
Q. How can someone prepare mentally for going back to 'normal'?
This answer depends on whether the person is looking forward to getting back to normal. Some may be really keen to get back to work, see family and friends, and get back out into normal life. If that is the case, very little preparation may be needed especially as the restrictions will be removed gradually, giving everyone time to adjust along the way.
For those feeling anxious about returning to normality, it may be due to poor work-life balance or pre-existing work-stress or anxiety.
Talk to people. Sharing your worries with a friend or family member has been shown to reduce the feelings of anxiety- a problem shared really can be a problem halved.
Use a reflective journal to work through your concerns. By writing down your thoughts and feelings you can stop ruminating and begin to understand them more clearly. Write a list of your priorities; what can you change now, what must you do to reach your goals.
Q. What advice would you give to someone with anxiety who's worried about coming out of lockdown?
Exercising daily reduces anxiety due to both its physical and psychological benefits to the body and mind. Whatever you prefer to do, make time to exercise outside and at home.
Mindfulness is the psychological process of purposefully bringing one's attention to the present moment. You can do this at home or outside in a quiet place. Even a few minutes each day can help to reduce feelings of anxiety (https://www.mindful.org/meditation/mindfulness-getting-started/). The Calm App has specific modules to explore such feelings more deeply, and give strategies towards finding a solution.
Speak to a professional. If you are feeling overwhelmed at the thought of getting back to the usual routine, you could explore this more with your doctor or a therapist. Speaking to a professional can help you understand your anxiety and put a plan in place to overcome it.
Most people who are anxious or worried for a short time, feel better by using some of the strategies outlined here.
If you need more help with anxiety, speak to your doctor in the first instance. If you need urgent help or are feeling overwhelmed, The Samaritans are available 24/7 and ready to listen. (https://www.samaritans.org/)
Q. Is there any harm to our mental health if we jump straight back to our old routine after lockdown? Should we ease our way into it?
Some of us will be keen to jump back in and other's more wary, or even anxious. It is a good idea to plan your routine asking yourself what you need to do when getting back to normal. If there is anything worrying you about that, I would use the above content for post-lockdown anxiety when feeling too worried or anxious about your old routine. It is likely that a gradual reduction of the restrictions will allow people to gradually get back to normality over weeks and months.
Q. Is it possible that being on lockdown could have improved some people's mental health? Why and how?
Yes, many people are benefiting from
a more simple life
no commute
more time with family
less distractions
healthier home cooking
more sleep
less work-related stress and anxiety due to a better work-life balance.
A chance to lead a more simple life has increasingly been hailed as a benefit of lockdown; not to belittle the seriousness of the situation, or to dismiss the suffering of others, but just as an honest representation of how some people are feeling during this time.
Q. How can we support friends and family who are worried/anxious about coming out of lockdown?
Stay connected by video calls and even play games
Meet for a chat as you take a walk or exercise with one other person (adhering to social distancing rules)
Ask them to write a journal
Suggest mindfulness (Calm, Headspace)
Muscle relaxation or deep breathing exercises (eg https://www.nhs.uk/conditions/stress-anxiety-depression/ways-relieve-stress/)
Advise them to get help by speaking to a doctor or therapist.
Q. What steps can someone take to help combat low-energy during the day?
Exercise
A balanced diet with plenty of whole grains, healthy proteins (lean meat, fish, tofu, beans), and plenty of fruit and veg.
Avoid processed foods and quick sugar fixes
Stay hydrated (drink plenty of water)
Stick to a routine for sleep (7-8 hours per night is ideal)
Get up from your desk and walk around often
Go outside where/when possible
Take a few minutes to practise mindfulness, relax or stretch
Don't spend too much time on social media or reading news sites (limit these to a few times daily and stick to the facts).
Q. What are your general observations on the impact of the last few months on your patients' mental health?  
There are 3 types of anxiety related to COVID-19:
Anxiety due to Fear of Disease: This type of anxiety is caused by a rational fear of the virus and resultant Pandemic; the age-old fear of death and disease, and worry about the effect on society as a whole.
Anxiety induced by Lockdown and Social Distancing: Many people have reported increased anxiety due to the restrictions put in place to tackle the COVID-19 Pandemic. This anxiety is driven by; a lack of social contact, feeling lonely or disconnected, and reduced freedom to move around and engage in normal daily life.
Anxiety about returning to pre-lockdown normal life: The idea of returning to the old routine is in itself anxiety-provoking for some. A chance to lead a more simple life has increasingly been hailed as a benefit of lockdown; not to belittle the seriousness of the situation, or to dismiss the suffering of others, but just as an honest representation of how some people are feeling during this time.
Full Q&A with Dr. Kirsten Macphee available here. You will find more answers such as how to use exercise but also technology for your well-being.