Shaking It Up With An Autobiography
---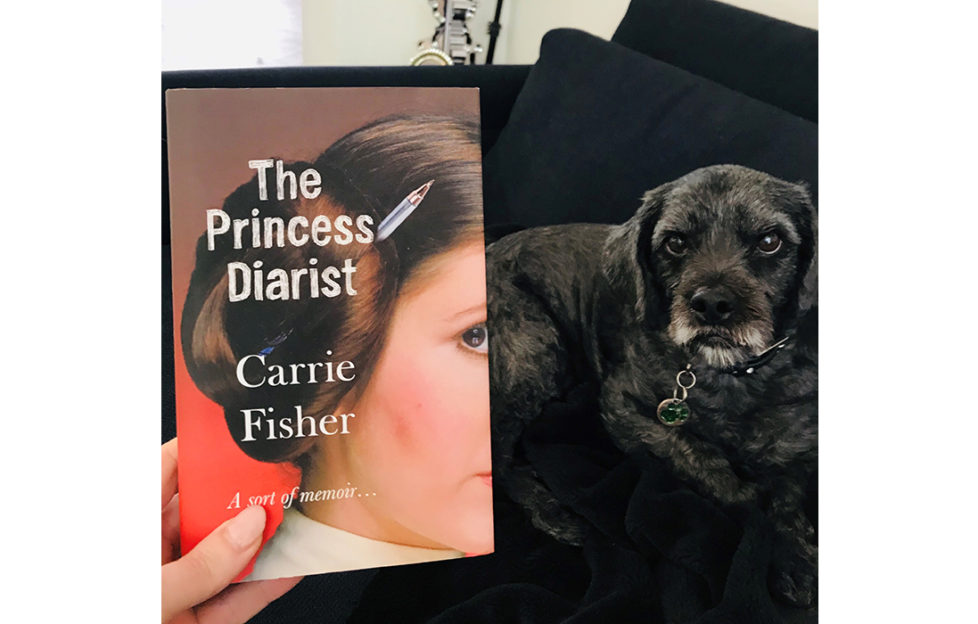 Author Melanie Blake and her neighbours recently started their own lockdown book club, and their most recent read came from the youngest member of the group. Find out how Mel's book club started, it might give you ideas for starting your own!
This week's lockdown binge read was a bit of a curveball as it was the turn of Ben, the youngest member of our book club to choose the title and he decided that after weeks of novels we should try an autobiography.
There were grumbles of discontent from some of the street's elders but I agreed that, 𝘺𝘦𝘴, mixing it up could be fun and was pleasantly surprised to find The Princess Diarist paperback by the late Carrie Fisher on my doorstep (as usual dropped off to the group late at night without seeing each other).
Like billions of others I'd enjoyed Fisher in the Star Wars movies as Princess Leia and was aware of her successful career away from acting with bestsellers including Postcards From The Edge, which was made into a fabulous movie starring Shirley Maclaine and Meryl Streep.
Searingly honest
I'd never read one of her books. The Princess Diarist is mainly made up of notes from journals she kept during the filming of the movies and it is a raw and open-hearted read. It's hard to actually sum the book up without spoiling it for the reader because essentially it is one big Star Wars spoiler itself. If you ever wondered what the making of a movie was really like then this is for you – but be warned – if you want to keep the fantasy of what you see on screen alive you may regret following Fisher down the galactic rabbit hole as no stone is left unturned in this searingly honest account of not only the highs and lows of a life in the spotlight but also her secret affair with Harrison Ford, which appears to have tortured her.
I read it in three days and was equally fascinated and horrified at the shattering of some long-held illusions I'd had about the franchise.
Surprised and impressed
As usual after Thursday night's Clap for Carers the eight of us participating stayed in the street two metres apart ready to discuss our latest title.
Ben looked expectantly at the elder members who had expressed reluctance at a memoir. "Well," he said gently as we stood high on our hill with the glow of our own special galaxy – Alexandra Palace – behind us. Much to Ben's surprise everyone in the group loved his book choice, three including myself had been so impressed by Fisher we'd ordered more of her previous titles for ourselves.
There was much sadness in the group that Carrie was no longer with us, having tragically died of a heart attack on a flight home to America after being in the UK to promote this very title, but gratitude that she'd left behind a legacy that she would long be remembered for.
Check in with the binge read club here every week.
---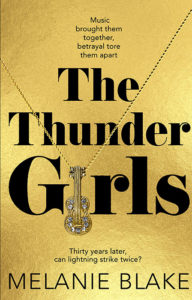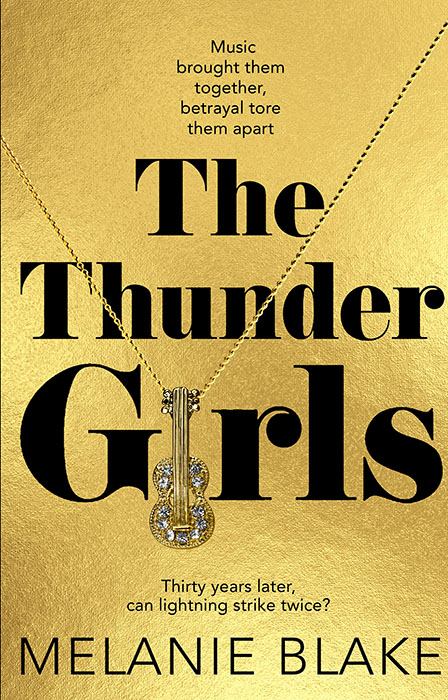 Melanie Blake is the author of The Thunder Girls published by Pan Macmillan, available on Amazon. Read our fiction ed's review of Melanie's book here…