Diary of A Modern Gran | Letter To The Queen
---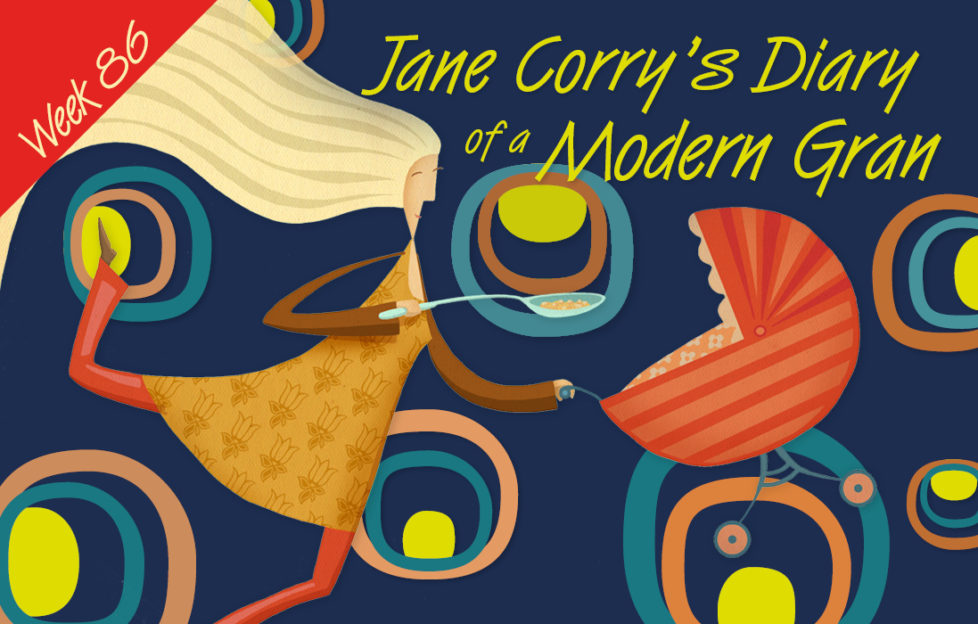 Illustration: Istockphoto
"Guess what, Gan Gan," says my granddaughter as her little face looms into view on Facetime. "I've just written a letter to the Queen."
Now Rose has a great imagination. So I have to admit that I didn't take her that seriously.
"Really?" I say. "That's nice."
"No, honestly," says my daughter's voice. "She really has!"
Apparently it was Rose's idea after seeing her favourite television cartoon where one of the characters is a queen.
"What did you say in your letter?" I ask intrigued.
"I just said, 'Hello Queen,' and then wrote my name," says Rose casually. "Then Mummy posted it."
"What address did she write on the envelope?" I ask.
"Buckingham Palace," chips in my daughter again. "Well, it's worth a try, isn't it? And it kept them both happy for half an hour."
"What the Queen?"
"No, Mum. George and Rose. He did one too. I've told them that the Queen is very busy. But you never know, do you?"
Thank goodness for the sunshine…
Finding something to do is a big thing when you're at home with small children during this challenging time. I take my hat off to my daughter for being so royally imaginative. Meanwhile, thank goodness for the weather! They've spent nearly every waking hour in the garden. In fact, judging from the pictures where they're racing around, my little ones have become almost feral!
But now what? Regular readers will know that my daughter has low immunity. But even though the regulations are now being eased, my son-in-law and my daughter are being as cautious as possible.
Me too. Before all this happened, the thought of not seeing "my babies" for a day, let alone nearly three months, was almost incomprehensible. Since then, my heart has actually ached with pain at not being able to cuddle them. But now I'm really worried about the day when we're allowed to do this. What if it's still not safe? What if I give the virus to them without realising?
I know, from the emails you have sent me, that I'm not the only one of you to agonise over this. But I also know that if this "corni" virus has taught us anything, it's not to plan too far in advance. At least I'm lucky enough to see the children from a distance.
Yesterday, I came across them in the park.  For the first time, the children didn't try to run towards me across the grass. It was almost as if there was a big road between them and me. They knew it was dangerous to cross the dividing line.
In some ways I was glad that they'd learned to understand social distancing. In others, I felt sad.
Both Rose and George were holding their dolls which I bought them on Amazon last week. George was busy feeding his with a bottle. "He's practising being a dad," said my son-in-law.
"My baby wants to come and see you, Gan Gan," added Rose. "But she can't."
"Not yet," I said with a lump in my throat. I wanted to say that hopefully it won't be long but children don't always understand the concept of time. I mustn't give them false hope. So instead I'm just going to count my blessings.
I've also been lucky enough to see them riding their bikes – also in the park. My daughter rings to say when they're going to be there and I pop along with the dog to cheer them on form the sidelines. Rose can zip along without her stabilisers now! And George isn't far behind with his tricycle.
We're all in this together
Meanwhile, I thought I'd also share with you some of the messages I've received from other grandparents all over the world. (My Weekly has a wide readership!)
Many of you are reading stories to your grandchildren on Facetime. But some are too little to concentrate. Anne, from Edinburgh, emailed to say that she has now started holding up a picture of a little boy or girl. "I ask my four-year-old grandson what he thinks his or her name is. Then I ask him other questions like where do you think he lives and who is his best friend. That way, we build up a story together. I also play music and dance around on Facetime while he does the same at the other end. We used to do a lot of singing and dancing when I looked after him regularly. It makes him laugh and it also makes me feel better."
Thank you, Anne, for that great idea!
Douglas, who lives in Australia, has started writing down his own life story for his grandchildren aged ten and fourteen. "I read out sections to them Skype," he emailed. "They've been quite surprised by some of the things I've remembered such as the clothes we wore in the 1960s. It's led to some interesting conversations. I think they also realise now that I was young too, once!"
Christine from London takes videos of her dog to send her grandchildren. "They love playing with him when they come and stay. They seem to miss him as much as they miss me. My daughter-in-law says they love the little clips I send them. It helps us feel that even though I can't travel to see them yet, we're still in touch."
On a more difficult note, Margaret emailed to tell me about her son-in-law who has a potentially life-threatening disease (unrelated to the virus). "I want to go and stay with them to help out with the children but I have low immunity myself. It makes me feel very helpless."
Our hearts go out to you, Margaret, and to all others in the same situation. Maybe there are some practical things you can do that doesn't involve physical contact such as ordering their shopping. Simply knowing that you care for them will also make a big difference. So carry on with all those phone calls. Your voice will be a reassuring rock for the children and also your daughter at this time. You could also send electronic animated cards on the computer which don't involve touching a piece of paper. I've been doing that with my elderly father every now and then. He loves them. I use the www.jacquielawson.com site but there are also others.
Please carry on sharing your thoughts and ideas. As I write, we are about to be allowed to congregate as groups of six providing we follow the social distancing rules.  I'd love to know if you plan on meeting up with your grandchildren now. Please email me at janecorryauthor@gmail.com.
I'll also let you know if we've had a reply from the Queen!
---
Jane's new book… out now!

Hope you don't mind me mentioning this but my new Penguin thriller launched last week! It's called I MADE A MISTAKE and is about Poppy, a mother of teenagers and her live-in mother-in-law Betty who is a young 70 year old. The two of them are like mother and daughter. But each has their love secrets. Betty's go back to the 1960s. It's on sale at supermarkets, bookshops and online. Here's the link.
http://bit.ly/IMadeaMistake OR https://www.hive.co.uk/Product/Jane-Corry/I-Made-a-Mistake/24376830