Eggs – The Superfood You Should Be Eating More Of!
---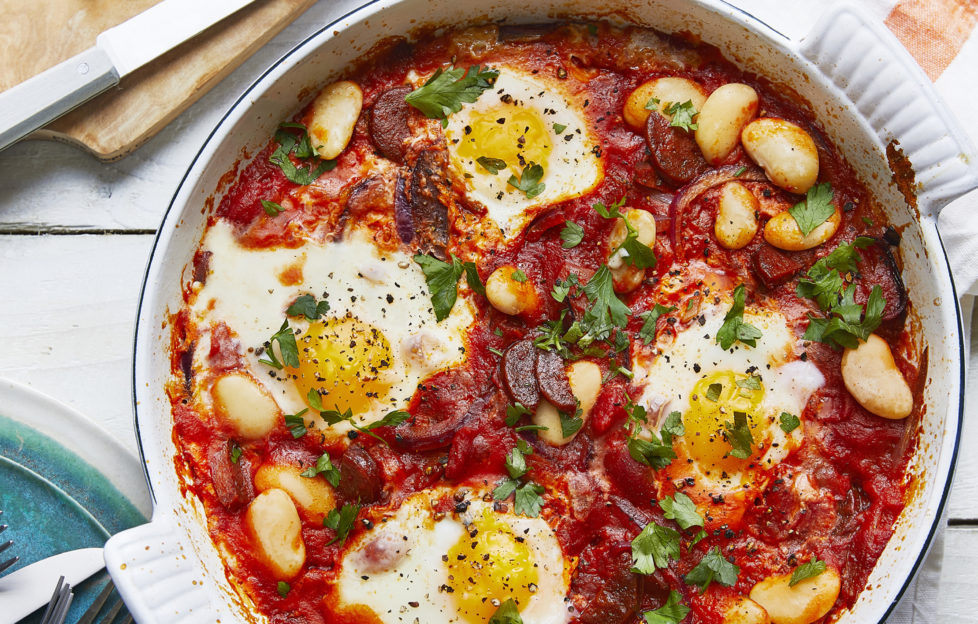 Baked Eggs With Butterbeans
Staying fit and healthy right now is crucial for everyone, but is even more important as we age, to avoid losing muscle strength.
A gradual decline in muscle mass and density is a natural part of the ageing process – it is estimated that the average adult will gain about 0.45 kg (1 lb) of fat and lose about 0.23 kg (0.5 lb) of fat-free mass (muscle) each year between the ages of 30 and 60.
While exercise is important to maintain muscle, and there are a lot of new resources to help people of all ages while inside, it needs to be paired with a nutritious diet.
Protein is a key nutrient for maintaining and increasing muscle strength. It is increasingly important as we age as it is crucial for the growth and repair of our body's cells. It also keeps our immune systems working, so is even more important during this current period.
Growing evidence suggests that in addition to physical activity, eating enough protein at each meal may help prevent sarcopenia (loss of muscle size and muscle strength) which is a significant concern for older people.
Latest research shows that people should aim to get 25 – 30 grams of protein at each meal. While many people find it easy to reach their protein target at the main meal of the day, it can be trickier at other meals, especially if appetite is poor and a slice of toast or bowl of soup may seem like enough.
There are a range of high-quality protein foods that are both inexpensive and have a good shelf-life, which are both critical at the moment, including eggs, tinned or frozen meat and fish, beans, lentils and nuts.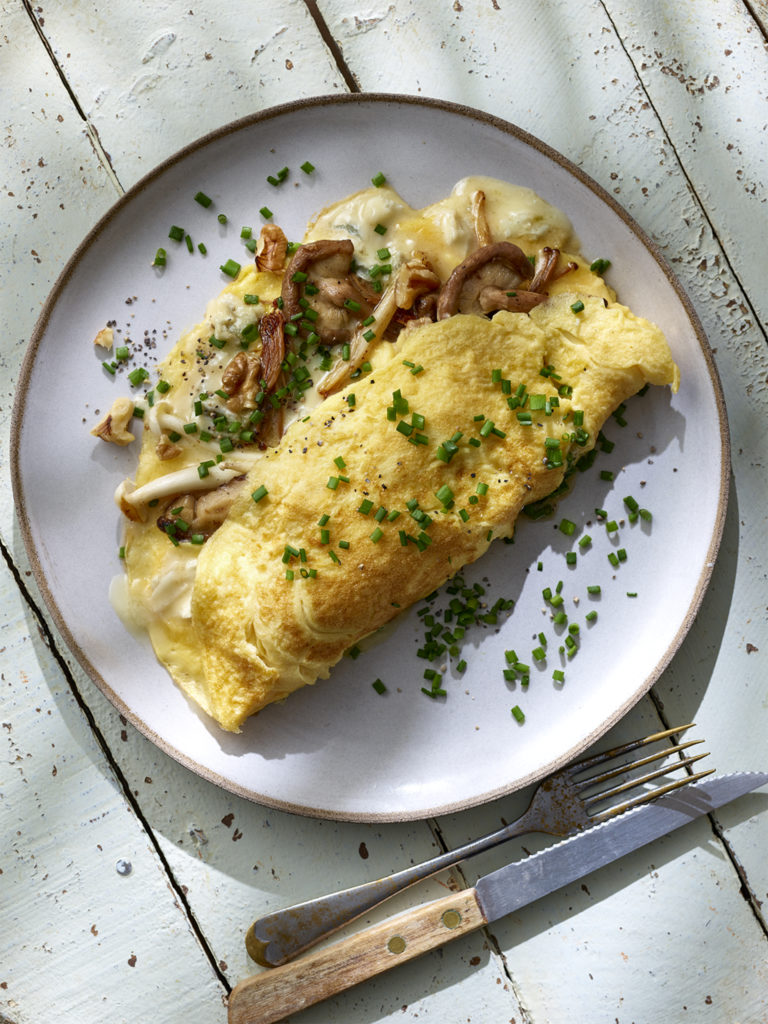 The versatility of eggs makes them ideal for breakfast, lunch or dinner. They have the highest value for digestible protein compared to other protein-rich foods including meat, fish and dairy.
Eggs are also one of the few dietary sources of vitamin D, which supports bone health and digesting this key vitamin is particularly important at a time when we have to remain indoors. They also contain leucine, one of nine 'essential' amino acids which is thought to be especially important for building healthy muscle.
Alison Smith, Registered Dietitian and Chair of the Older People Specialist Group, British Dietetic Association says, "Maintaining a mix of physical activity and a healthy diet is more important than ever for our older loved ones during this time. Eggs are a cost-effective option that are packed with protein and key vitamins and minerals and can be easily incorporated into meals throughout the day."
A couple of eggs – boiled, poached or scrambled – with a slice of toast makes a quick and easy first meal of the day, and a savoury omelette or frittata including whatever vegetables are available makes a quick, healthy and filling lunch.
The options are endless when you have a pack of eggs in the fridge, but always look for the British Lion mark which means the eggs have been produced to the highest standards of food safety. British Lion eggs are also approved by the Food Standards Agency to be served runny, or even raw, to elderly people, pregnant women, babies and young children.
Here are some recipe suggestions combining eggs with other store cupboard ingredients:
https://www.eggrecipes.co.uk/recipes/baked-eggs-chorizo-and-butterbeans
https://www.eggrecipes.co.uk/recipes/greek-open-omelette
https://www.eggrecipes.co.uk/recipes/north-african-frittata
https://www.eggrecipes.co.uk/recipes/green-frittata
Visit eggrecipes.co.uk for more inspiration.