Raw Carrot & Ginger Hummus from leftover veg
---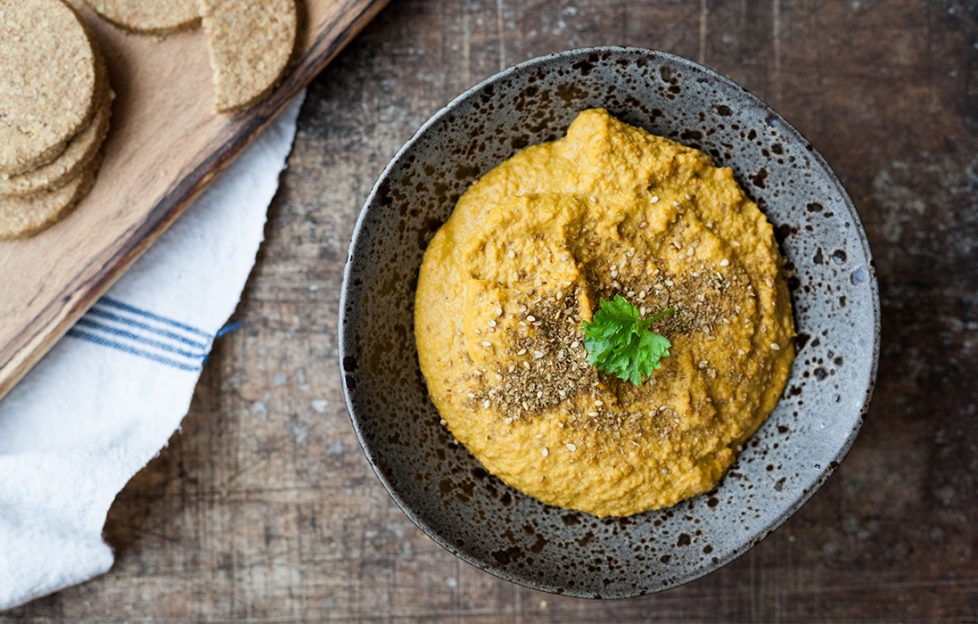 Hannah McCollum set up her company ChicP to reduce food waste. Using surplus vegetables, they create wonderful  dips such as this ginger hummus. Now she's sharing her expertise – the method may be simple, but the flavours are vibrant!
Start by chopping the carrot, then blend it so that it is nicely grated.
Follow by adding the chickpeas, along with the rest of the ingredients and blend until smooth.
If the mixture is a bit thick, add more olive oil, lemon juice or water.
If you want it more creamy, add tahini. More spice? Add chilli and more cayenne.