Ultimate Umami Burgers For Your Barbecue
---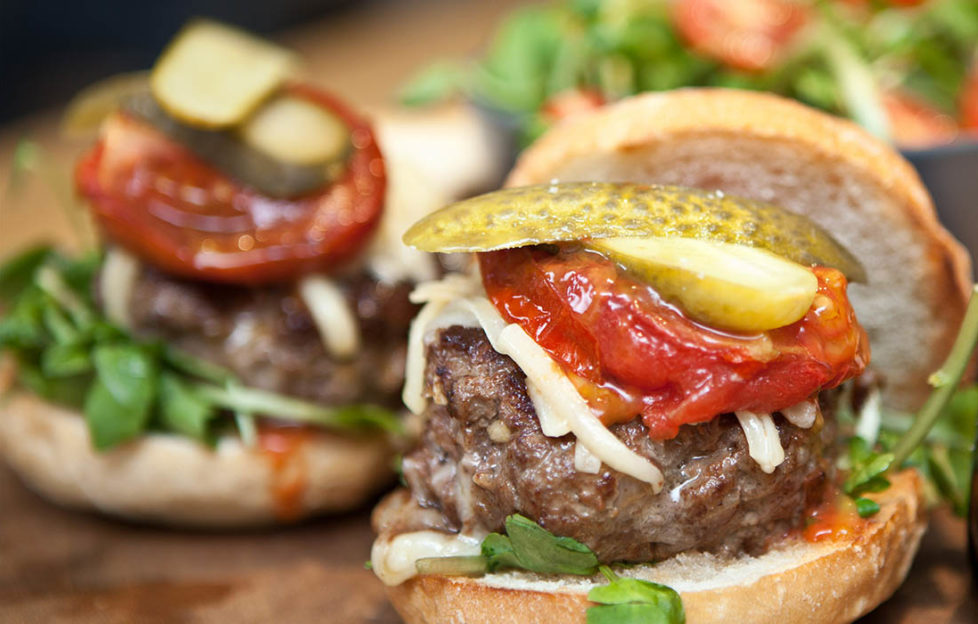 Burgers are a favourite for barbecues – why not make your own and ramp up the flavour with a little help from Kikkoman?
Kikkoman Soy Sauce is the essential all-purpose seasoning, packed with natural umami – the fifth taste sensation – which enhances savoury flavours. Add a dash or two to your minced beef mixture instead of salt.
Fermented over several months, it becomes richer and more full-bodied. And Kikkoman (from £2.49 in supermarkets) contains no artificial ingredients.
Combine the mince, shallot, Kikkoman Soy Sauce, egg yolk and Parmesan cheese in a bowl along with a twist of black pepper. Divide the mixture into four patties, then chill in the fridge for 30min.
Preheat a griddle pan or BBQ, brush the burgers with a little oil then cook for around 5-6min per side. Add grated Cheddar on top of each and cook for a couple more minutes then transfer the burgers onto the toasted buns along with some watercress.
Top the umami burgers with the sunblush tomatoes and gherkins, then finish with the top of the bun.