Mushroom & Beef Stir-Fry For Father's Day
---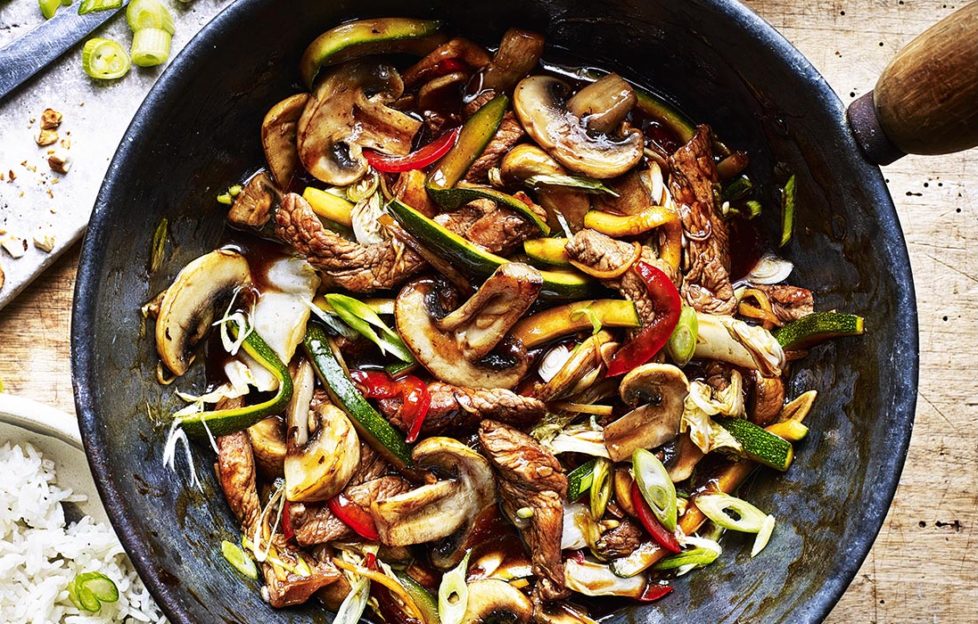 Made with a delicious, rich oyster sauce, this stir-fry is perfect for a quick but flavoursome Father's Day meal to satisfy the heartiest of appetites. Packed with tender steak strips and delicious veg, it's full of goodness!
Preparation Time: 10min
Cooking Time: 15min
Serves: 2
Firstly, prepare all the ingredients as instructed.
In a wok or large frying pan, toast the chopped cashew nuts until browned, remove and set to one side.
Wipe the pan with kitchen roll. When hot fry the beef, ginger and garlic in the sunflower oil until the beef is golden. Next to the pan goes the mushrooms, courgette and pepper, fry for 2-3 minutes before adding the Chinese cabbage, oyster sauce and soy sauce.
Bring to the boil, take off the heat, stir in the spring onions and cashew nuts and serve with either rice or noodles, chopped fresh coriander and a little scattering of cashew nuts and spring onions.